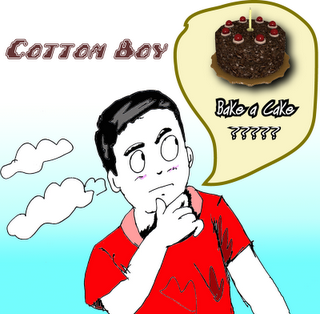 My mobile phone rang at 3:30 p.m. as the snow began falling. A few of snowflakes were descending at first; then millions followed. From the size of sesame, snowflakes gradually enlarged their cubic feet to become multi-petal white roses hailing down to the ground. An instant later, naked trees, the sleeping lawn and the steeples of chimneys were shrouded by a thin layer of white scarf.
I picked up the phone; the caller ID displayed, "Willie" who has been a friend of mine, Cotton Boy, for more than two decades and coincidentally he has migrated and rooted in the soil of America in the era of Bill Clinton. Since the financial tsunami paralyzed the U.S. economy in 2008, Willie's working hours had been slashed. He became a part-time worker and lived under the umbrella of unemployment benefits. He searches for jobs, and has been sending out hundreds of resumes to various companies. He was invited to attend some interviews, but the outcomes were mostly the same, "We are still in the process of interviewing candidates. We will contact you once the decision is made," he was told. Willie is a smart, organized and diligent man; he never expected he would be spun and spiraled downward in the employment world. He patiently waited and waited, they never called back. Instead, emails stating his background of knowledge was extensive and impressive, but someone with better qualification had filled the position. One after the other came of these similar responses from prospective employers, Willie was upset, then pent-up with anger and resentment. I consoled him, "Just keep trying and be resilient. Tomorrow will be better!" He sounded grumpier each time on the phone.
The mobile phone continued ringing and vibrating. I hesitated to answer it as I was planning to have my late lunch and I know Willie too well that he wouldn't call me during the day time unless very shitty things happened. A song, "That's What Friends Are For," by Dionne Warwick emerged. I blatantly chimed, "Cotton Boy is here always for friends no matter if it is a good time or bad time. That's what friends are for."
The following are the dialogues between Cotton Boy and Willie on December 27, 2011:
Cotton Boy:

Hey Shot Gun Willie, what's up? (That's the nickname I address him since middle-school)
Willie:

Cotton Boy, they tricked me. It is the third interview that I had with this financial consulting company within this month. I thought I would be hired. I was so close but the interviewer gave me a same reply, "Will contact you once the decision is made." I am exhausted!
Cotton Boy:

What had happened? Perhaps, they will call you shortly. Don't be disappointed too soon! Think positively.
Willie:

I totally screwed up. A few days ago, a secretary notified me the VP of the firm would like to schedule another interview with me right after Christmas. At the end of the phone call, she said I should prepare and "Bake a Cake". I was exhilarated and overjoyed to receive this invitation and didn't pay much attention to the true meaning of this idiom, "Bake a Cake".
Cotton Boy:

What is it? Bake a Cake? Not a "Piece of Cake"? What does it mean? Oh…..No! No! No! Willie, you didn't bake a cake and bring it to the interviewer. Did you?"
***Did Willie bake a real cake and present it during the interview? What is the true meaning of "Bake a Cake" behind? How did the interview end up? Come back to

http://cotton-boy.blogspot.com

 by December 30th to reveal the rest of the story.***