You know, I never liked lemonade anyways.
I have tried to write a few posts in the past week, but nothing has worked. My trash bin is finally being put to use.
I thought about telling you all about how I carved Spooky Pumpkin Konar for Halloween. I use "carved" figuratively.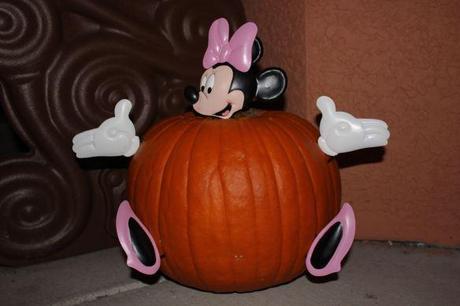 I did at least take the seeds out of the middle to cook them. I was able to expend some stress energy carving Spooky's top off too. I mean that in a totally healthy, non-frightening way.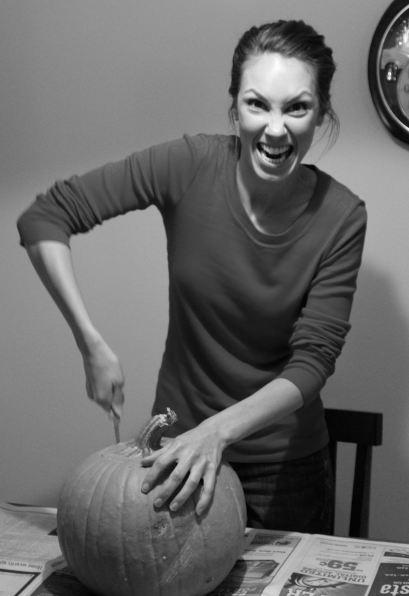 Anyone still here? Yes? No? Good.
I learned how to sell things on EBay now. It's dangerous. My new-found obsession led to a scavenger hunt around my home for anything that could be sold. Brazil Butt Lift, Zumba DVDs, significant other, dog… I'm totally kidding- I would never sell Minnie.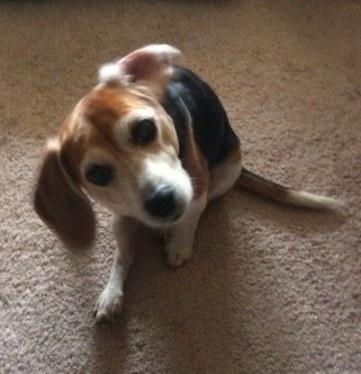 In fact, I sold so much already that I purchased Miss Moo her very own stroller. At this point, I'm well on my way to becoming a millionaire.
My original idea to become a millionaire was just to become a Princess, but then William married Kate. Harry is hot mess so unless another Prince comes along sometime soon, it is time to resort to plan B.
What is Plan B? A morning after preventative….kidding, not that plan B. I'm referring to my backup plan to my failed "Become a Princess" mission; write my autobiography (finally) entitled, But I Was Supposed To Be a Princess! 
And what better time to finally write your dream autobiography than when you are struggling to write a blog post? Exactly.
Happy Halloween.