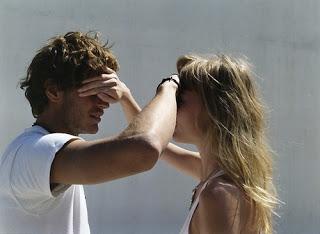 A look at your face
melts all my worries away.
When I am not with you,
little do I know where I belong.
You make me feel safe
in a world that makes me anxious.
And yet I find myself
playing a game of cat and mouse.
I am worried of losing you
while I am still discovering you.
I do stupid things,
unsure of myself.
It breaks my heart.
You alone manage to bring out
the best and the worst
in me.
I am lost
in a whirlpool of emotions.
Feeling things I never imagined,
rising to heights I couldn't see.
Why the hide and seek, I fathom.
These things are draining me out.
But your loves a challenge
and I am badly addicted.