No matter how cute, soft, or friggin' perfect they are, unfortunately there's a Hart Household Ban on Hello Kitty (or any) adult fleece onesie pajamas! –Can you believe that?
As much as I plead my case about: comfort, warmth, the general childhood nostalgic principle of wearing a onesie as an adult, good ol' fashioned cuteness, etc. — the hubs wants NO parts of it.
He'll be home tomorrow (whoo-hoo!) so here I am, basking in the final tender moments with my absolute favorite winter jammies in the whole wide world! It's bittersweet!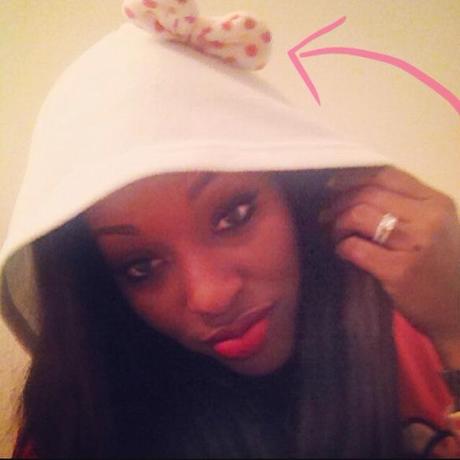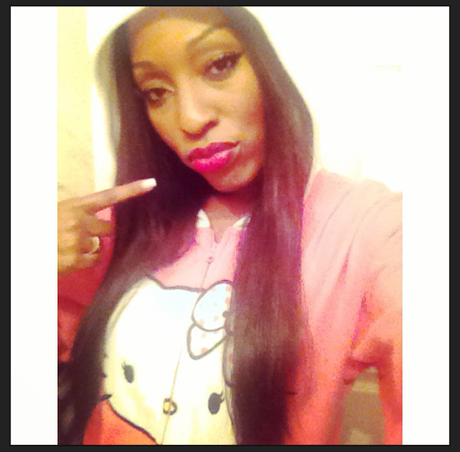 I mean really?…
How could he not be mesmerized by a pink onesie? — and it's Hello Kitty to boot!
How could he resist a hood with polka-dotted bow? – did I marry a monster?

Saying yes to him means turning my back on you! It breaks my heart to admit that in less than 24 hours, our love affair will come to a screeching halt. We will be ripped from each other's arms until next year (January 11th, 2015 to be exact) when we can re-consummate our love! No more shame, no more rejection, no more hiding in the closet!
Know this, dear jammies– I will count the seconds until you're safe in my arms again!
Sincerely Yours,