वो दिल ही क्या तिरे मिलने की जो दुआ न करे। Wo Dil Hi Kya Tere Milne Ki Jo Dua Na Kare - Qateel Shifai
This is '
Qateel Shifai
' love
ghazal
where he is praying to die than to live in separation. In all stanzas he is demanding death or destruction or something like that for not getting love. The famous '
Sher
' from this
ghazal
'
Ye Theek Hai ........Juda Na Kare
' (third stanza) he is saying that no one die in love but even though no one should be separated as he know the pain of it. I have translated it here and hope you will like it.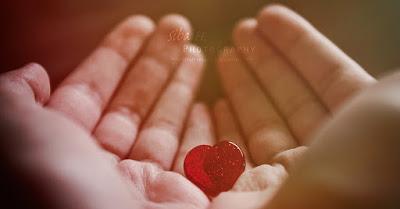 वो दिल ही क्या तिरे मिलने की जो दुआ न करे, मैं तुझ को भूल के ज़िंदा रहूँ ख़ुदा न करे। 
Wo Dil Hi Kya Tere Milne Ki Jo Dua Na Kare,Mein Tujh Ko Bhul Ke Zinda Rahun Khuda Na Kare.

That heart is useless which don't pray for meeting with you,God forbid that I live after forgetting you.
रहेगा साथ तिरा प्यार ज़िंदगी बन कर,ये और बात मिरी ज़िंदगी वफ़ा न करे। 
Rahega Saath Tera Pyaar Zindagi Ban Kar,Ye Aur Baat Meri Zindagi Wafa Na Kare.
Your love will stay with me becoming life,Even if my life remain in constant strife. 
ये ठीक है नहीं मरता कोई जुदाई में,ख़ुदा किसी को किसी से मगर जुदा न करे। 
Ye Theek Hai Hai Marta Koi Nahin Judai Mein,Khuda Kisi Ko Kisi Se Magar Juda Na Kare.
this is right that no one died in separation,But god should not separate anyone from anyone.
सुना है उस को मोहब्बत दुआएँ देती है,जो दिल पे चोट तो खाए मगर गिला न करे। 
Suna Hai Us Ko Mohabbat Duaen Deti Hai,Jo Dil Pe Chot To Khaye Magar Gila Na Kare.
It's a saying that love prays for those,who pained in love but never remorse.
अगर वफ़ा पे भरोसा रहे न दुनिया को,तो कोई शख़्स मोहब्बत का हौसला न करे। 
Agar Wafa Pe Bharosa Rahe Na Duniya Ko,To Koi Shaks Mohabbat Ka Hosla Na Kare.
If world don't trust the faithful in love,then any person wouldn't courage to love.
बुझा दिया है नसीबों ने मेरे प्यार का चाँद,कोई दिया मिरी पलकों पे अब जला न करे। 
Bujha Diya Hai Naseebon Ne Mere Pyaar Ka Chand,Koi Diya Meri Palko Pe Ab Jala Na Kare.
Fortunes have extinguished my love's moon,no lamp should illuminate my eyes' cocoon. 
ज़माना देख चुका है परख चुका है उसे,'क़तील' जान से जाए पर इल्तिजा न करे।  
Zamana Dekh Chuka Hai Parakh Chuka Hai Use,'Qateel' Jaan Se Jaaye Par Iltija Na Kare.

World has examined and tested him,'Qateel' may die but never request to HIM.