Recently, I have been doing a lot of yoga. It's become my place of relaxation, meditation, inspiration and motivation. It is both challenging and calming, powerful and peaceful, strengthening and spiritual. Every class I take, I leave rejuvenated and refreshed. I love being in my own space, breathing deep, focusing on my intentions and sweating out the stress I carry with me.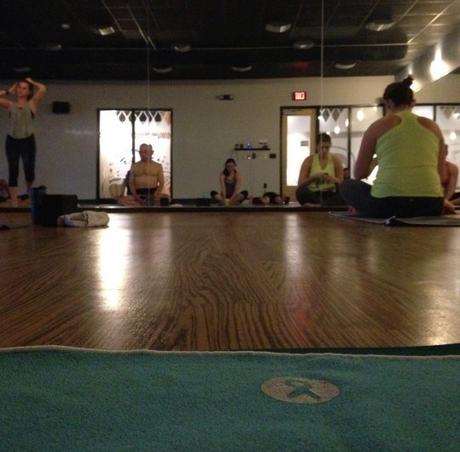 I have taken the plunge and signed up for Core Power Yoga Teacher Training. I am super excited, incredibly nervous and honestly have no idea what to expect! I mean, I know it's a big commitment and most weekends this summer will be full of yoga classes and learning. This training program is a Yoga Alliance RYT-200 Certified Program which means that after completion, I am registered by the governing body of yoga in the United States to teach yoga in almost every capacity, in studio or privately.  What I don't know is what I really want to do with my yoga certification once I get it. All I know is I want to do it. I want to deepen my yoga practice, learn more about our bodies and anatomy and enjoy the journey. 
This is the first weekend of classes, I plan on being better about blogging and trying really hard to document this journey. If you have any questions, comments or suggestions on the program please let me know!