2015 Walt Disney Studios Motion Pictures Slate!!!
By Erin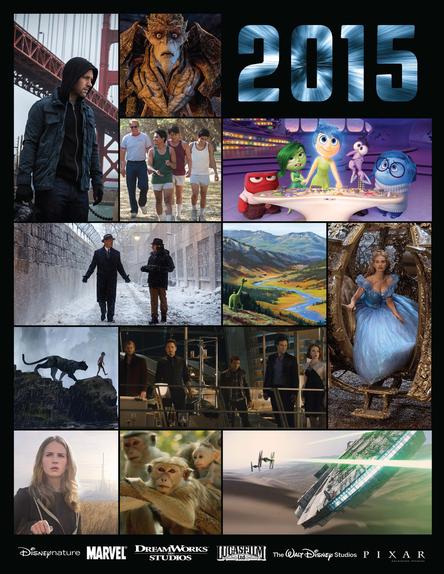 It's a new year! Which means; new movies, new adventures, new loves, and many new memories to be made. Let's take a peek into what Disney has in store for us in 2015! I hope to be able to bring you more special insider information and to meet some of the cast and directors from this years amazing line up. What movies are you most excited for this year?
January 23, 2015 – Strange Magic (Touchstone Pictures / Lucasfilm)
#StrangeMagic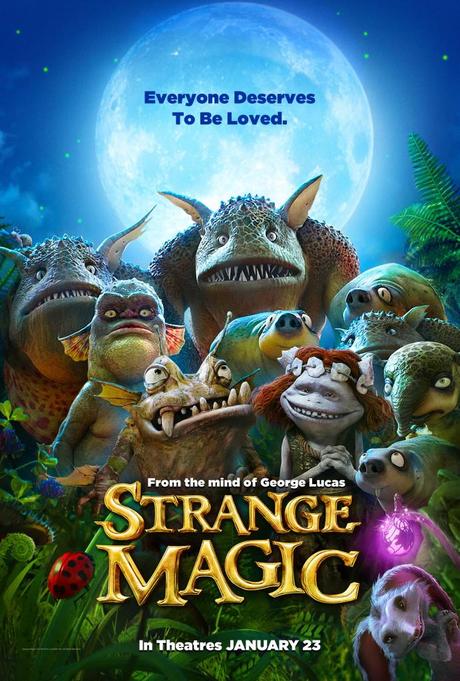 "Strange Magic," a new animated film from Lucasfilm Ltd., is a madcap fairy tale musical inspired by "A Midsummer Night's Dream." Popular songs from the past six decades help tell the tale of a colorful cast of goblins, elves, fairies and imps, and their hilarious misadventures sparked by the battle over a powerful potion. I have always loved seeing live productions of 'A Midsummer Night's Dream' as a kid and I am very curious to see how this was weaved into the storyline.
February 20, 2015 – McFarland, USA (Walt Disney Studios)
#McFarlandUSA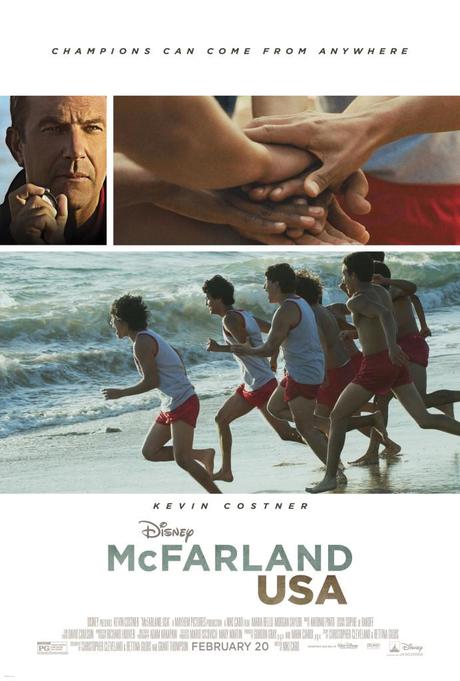 MacFarland, USA is based on a true story from 1987. Disney's "McFarland, USA" follows novice runners from McFarland, an economically challenged town in California's farm-rich Central Valley, as they give their all to build a cross- country team under the direction of Coach Jim White (Kevin Costner), a newcomer to their predominantly Latino high school.
March 13, 2015 – Cinderella (Walt Disney Studios)
#Cinderella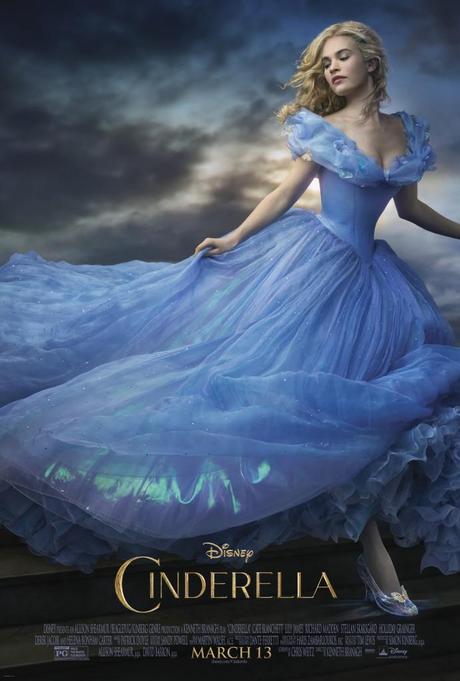 Cinderella is one of my favorite Disney Princesses and the one I can most relate to, I am very much looking forward to seeing this movie! Coming to the big screen as a live-action feature inspired by the classic fairy tale, bringing to life the timeless images from the studio's 1950 animated masterpiece as fully-realized characters in a visually-dazzling spectacle for a whole new generation to cherish and enjoy.


April 17, 2015 – Monkey Kingdom (Disneynature) #MonkeyKingdom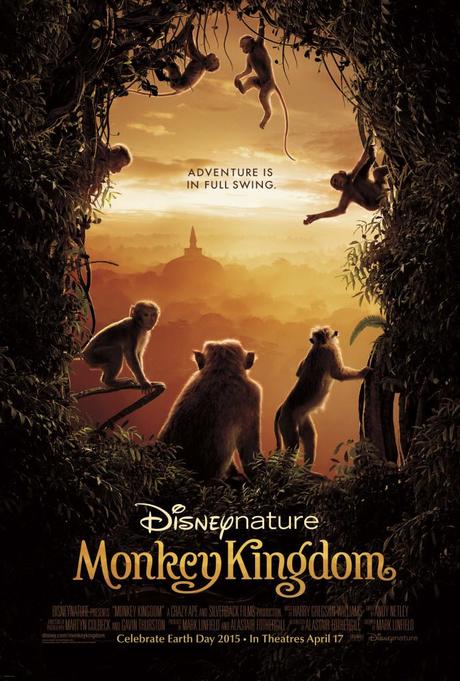 Being such a nature and animal lover, this is another one I am greatly looking forward to seeing this year. Set in the storied jungles of South Asia, "Monkey Kingdom" highlights the adventures of new mom Maya, a clever and resourceful blonde-bobbed monkey who's determined to give her son a leg up in the world. In this new Disneynature feature film, Maya's world is forever changed when she welcomes her son, Kip, into her complicated extended family. Just like all families, Maya's has more than its fair share of colorful personalities. Their longtime home at Castle Rock is over taken by powerful neighboring monkeys, which causes Maya's whole family to be forced to relocate. Maya uses her street smarts and ingenuity to lead them to untapped resources amidst strange new creatures and unsettling surroundings. Ultimately, they will all have to work together to reclaim Castle Rock, where Maya can hopefully realize her dreams for her son's future. This one swings into theaters April 17, 2015. *One very SPECIAL aspect of this film is that for every ticket sold during  opening week (April 17-23, 2015), Disneynature will make a generous donation to Conservation International to help protect monkeys and other endangered species in their natural habitats.*

May 1, 2015 – Avengers: Age of Ultron (Marvel)
#Avengers #AgeOfUltron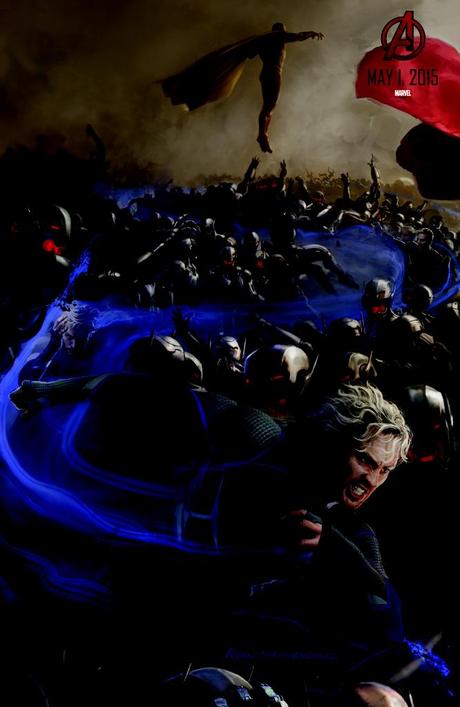 Get set for an action-packed thrill ride when The Avengers return in Marvel's "Avengers: Age of Ultron" on May 1, 2015.  When Tony Stark jumpstarts a dormant peacekeeping program, things go very awry and Earth's Mightiest Heroes, including Iron Man, Captain America, Thor, The Incredible Hulk, Black Widow and Hawkeye, are put to the ultimate test as they battle to save the planet from destruction at the hands of the villainous Ultron.

May 22, 2015 – Tomorrowland (Walt Disney Studios) #Tomorrowland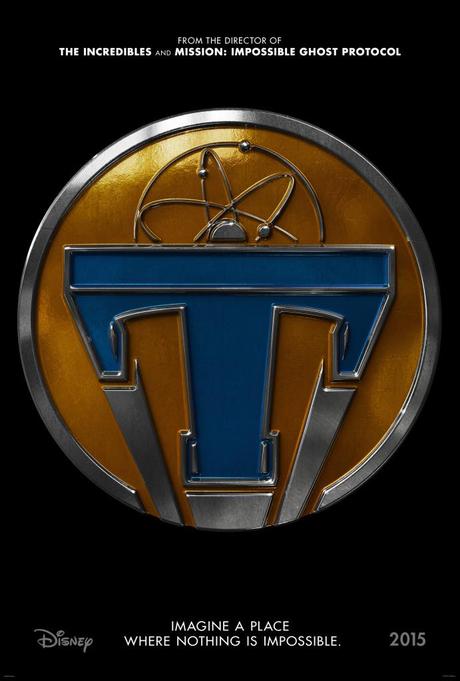 A mystery adventure, Disney's riveting "Tomorrowland," brings us a jaded scientist and an optimistic teen who embark on a danger-filled mission to unearth the secrets of an enigmatic place somewhere in time and space. Anything is possible…

June 19, 2015 – Inside Out (Disney / Pixar) #InsideOut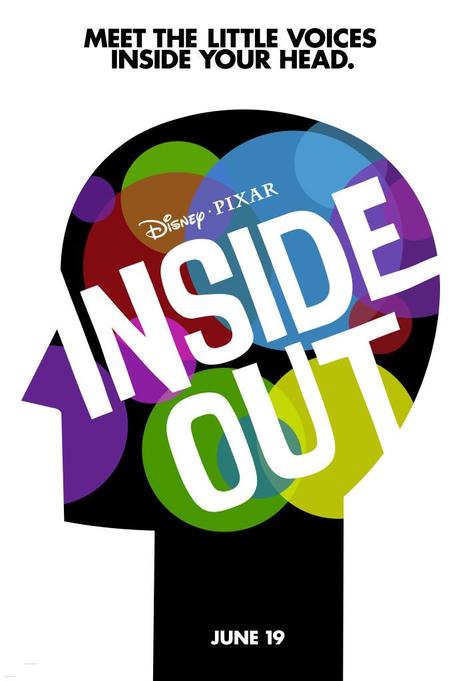 "Inside Out," Disney Pixar's newest original movie, will be taking us to unique and imaginative places; to the most extraordinary location of all—inside the mind. Growing up can be a bumpy road, especially for Riley, who's life is turned upside down from her Midwest life when her father starts a new job in San Francisco. Like all of us, Riley is guided by her emotions – Joy (Amy Poehler), Fear (Bill Hader), Anger (Lewis Black), Disgust (Mindy Kaling) and Sadness (Phyllis Smith). These emotions all live in Headquarters, the control center inside Riley's mind, where they help advise her through everyday life.

July 17, 2015 – Ant–Man (Marvel) #AntMan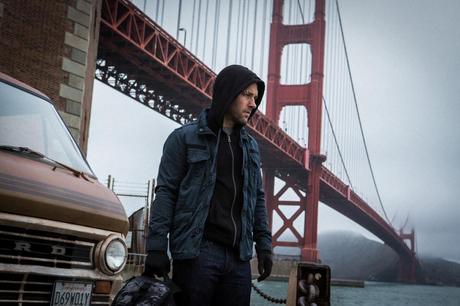 The next evolution of the Marvel Cinematic Universe brings a founding member of The Avengers to the big screen for the first time with Marvel Studios' "Ant-Man" when master thief Scott Lang must embrace his inner-hero and help his mentor, Dr. Hank Pym, protect the secret behind his spectacular Ant-Man suit from a new generation of towering threats.
October 9, 2015 – The Jungle Book (Walt Disney Studios) #TheJungleBook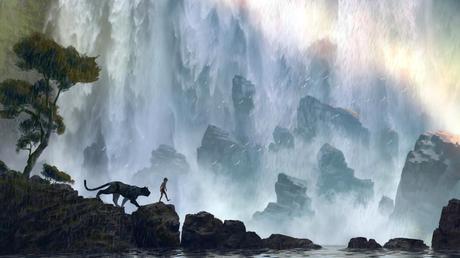 Based on Rudyard Kipling's timeless stories, and Disney's inspiring classic animated film, "The Jungle Book," comes an epic adventure of Mowgli, a man cub who was raised by a family of wolves. He finds himself no longer welcome in the jungle and is forced to leave the only home he's even known when Shere Khan, a fierce tiger, who has suffered the scars of Man, threatens to eliminate him from existence. This leads Mowgli to embark on a journey of self discovery that is bound to captivate you.
October 16, 2015 – The Untitled Steven Spielberg Cold War Spy Thriller (DreamWorks Pictures)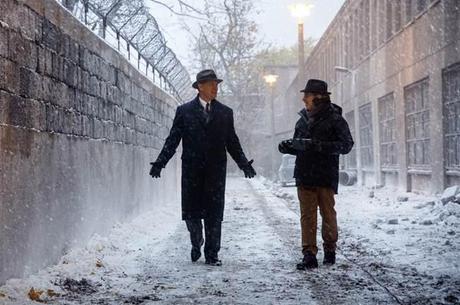 A Cold War spy thriller, this is the true story of James Donovan, an attorney who finds himself thrown into the middle of the Cold War when the CIA sends him on an impossible mission to negotiate the release of an American U-2 pilot that has been captured. Staring Tom Hanks.
November 25, 2015 – The Good Dinosaur (Disney / Pixar) #TheGoodDinosaur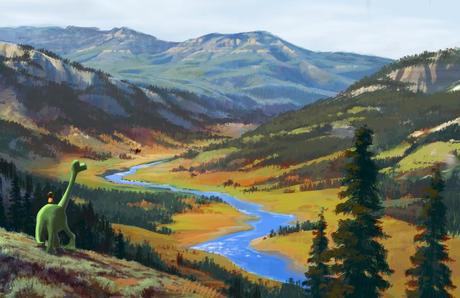 Have you ever wondered what if the asteroid that forever changed life on Earth missed the planet completely and the giant dinosaurs had never become extinct?  "The Good Dinosaur"  is a humorous and exciting story about Arlo, a lively Apatosaurus with a big heart. When a traumatic event displaces Arlo's family, he sets out on an amazing journey, gaining a very unlikely companion along the way – a human boy. This leads to an extraordinary journey of self-discovery full of thrilling adventure, hilarious characters and poignant heart.
December 18, 2015 – Star Wars: The Force Awakens (Lucasfilm) #StarWars #TheForceAwakens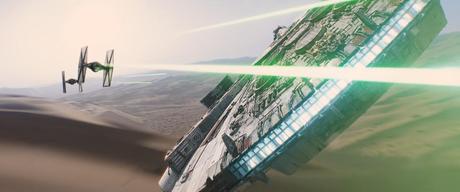 One of the most awaited films of this year I'm sure. Lucasfilm and director J.J. Abrams join forces to take us back yet again to a galaxy far, far away as "Star Wars" returns to us on the big screen.

And that's a wrap folks. That brings us to the conclusion of what's in store in the year to come on film for Disney in 2015! Many fun and exciting movies to look forward to. Which ones are on the top of your list to see this year?