Disney's Big Hero 6 is Here!
By Mindy Marzec
What do you get when you combine classic Disney animation with the action-adventure of live action Marvel super hero movies? The result is the stunning "Big Hero 6," the  54th animated feature from Walt Disney Animation Studios.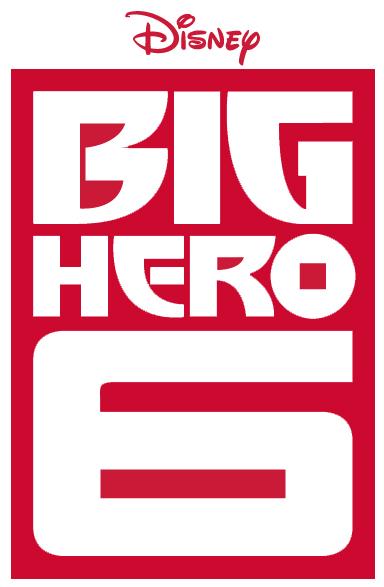 "Big Hero 6" is set in the futuristic fantasy world of San Fransokyo, where young robotics prodigy Hiro Hamada (voiced by Ryan Potter) befriends a large inflatable robot, Baymax (voiced by Scott Adsit). Baymax was programmed to be helpful and compassionate, but when evil befalls the city, Hiro must help Baymax become an all-powerful fighting machine. They team up with Hiro's friends GoGo Tomago (voiced by Jamie Chung), Wasabi (voiced by Damon Wayans Jr.), Honey Lemon (voiced by Genesis Rodriguez), and Fred (voiced by T.J. Miller) and become the high-tech super hero team Big Hero 6.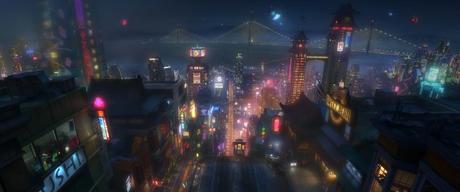 The movie is based on the Marvel comic of the same name, but that's pretty much where the similarities end. Marvel gave Disney their blessing to use the name and create their own story and universe, which is exactly what Disney did. "Big Hero 6" is certainly packed with action, but it also has that Disney heart and soul we come to expect. And I don't want to give away spoilers, but yes, this one is a tear jerker so pack some tissues (think "Dumbo" and "Bambi" level heart-string-pulling). While we've come to expect tragedy in Disney movies, this one is a little different. The audience goes on an emotional journey with Hiro as we watch him deal with grief and then process those feelings and emotions throughout the film. It's quite touching and groundbreaking for an animated movie. As the kids would say, it gave me "all the feels."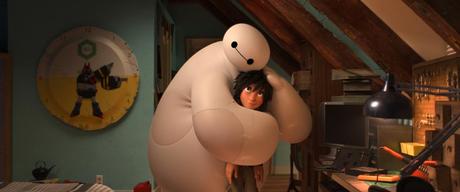 The movie also has a lot of strong comedic moments, thanks in part to the extremely talented voice cast, especially comedian T.J. Miller whose character Fred has some of the funniest lines in the film. There is also a side-splitting scene with Hiro and Baymax, when Baymax's battery starts to run low and he acts, well, inebriated. Kids will simply think it's a silly scene, while adults will be in on the joke (and some adults may actually relate to the joke).
The movie is also stunningly beautiful. Disney always seems to out-do themselves with each film, but this one is a little special. The team at Walt Disney Animation Studios created a new rendering tool called Hyperion, which allowed the artists to achieve the complex lighting they envisioned in the world of "Big Hero 6." There's a scene where we see Hiro and Baymax flying over the city of San Fransokyo, and Hiro is looking at himself through the reflection in the glass of a high rise building, and the detail is just breathtaking. You really get swept up in it and there were many times where I forgot I was watching an animated film.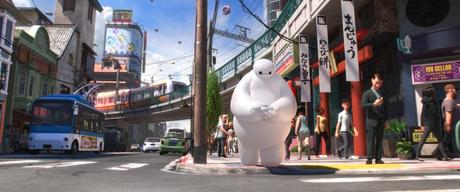 "Big Hero 6" had some pretty big animated shoes to fill, being the follow up to last year's mega-blockbuster "Frozen." While "Frozen" was what Disney does best – classic princess fairy tale – I think "Big Hero 6" is going to usher in a new legion of young Disney animated movie fans by attracting both boys and girls alike. "Big Hero 6" shows it's cool to be a nerd, with a high emphasis on building, creating, and experimenting with science. While it's fun to dream of being a princess, "Big Hero 6" shows kids that with hard work and studying, you can pretty much do anything you set your mind to.  I'm not sure if "Big Hero 6" will reach "Frozen" levels of success, but the movie gets an A+ and two thumbs up from me.
On a final note, be sure you make it to the theater on time to see the animated short that runs before "Big Hero 6." It's called "Feast" and it's SUPER adorable!
Walt Disney Animation Studios on Twitter
Walt Disney Animation Studios on Tumblr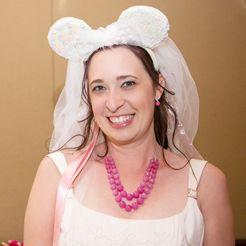 Mindy is a lifelong Disney junkie and Disneyland Annual Passport holder for longer than she cares to mention. Since 2012 she has been using her vast knowledge of all things Disney to help guests plan their Disney vacations as a travel specialist affiliated with Fairytale Journeys Travel Agency. She also writes about her love of everything Disney at Inspired By Dis, and whatever else is on her mind at Budget Fairy Tale.