Taking a Stroll Through the Capitol State Park
By Erin
A few weeks ago I went up to Sacramento for a total steak lovers media trip. More to come on that soon!

On my last morning there, I had a couple of hours to kill before a fancy car was being sent to take us all back to the airport to start our journeys back home. The State Capitol of California was only a short block or two away from the hotel I was staying at, so I decided to explore the grounds surrounding the beautiful Capitol at the Capitol Park, the 40-acre grounds of the Sacramento Capitol, that includes trees and shrubs from around the world. There are approximately 1140 trees in the park, representing over 200 types of trees. Also featured on the grounds is approximately 155 memorials to significant events and people involving California and other points-of-interest.
I always enjoy my time up in Northern California, it's so beautiful and different than it is down here in Southern California. Take a look for yourself. Isn't it gorgeous? I could totally go for a morning walk here any day!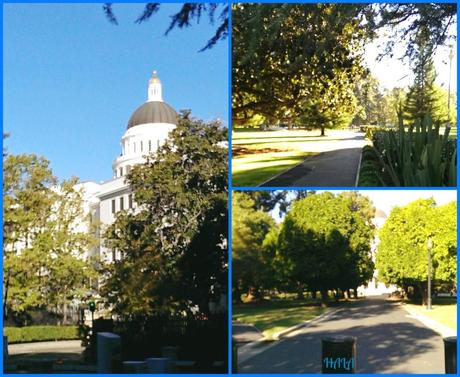 The path leading up to the capitol, and my first view of it.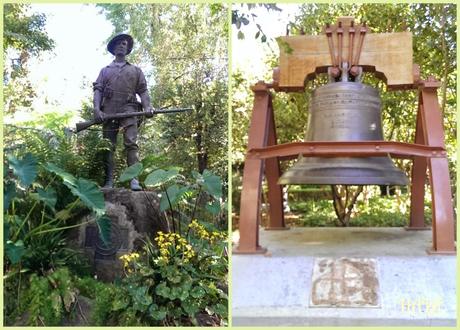 There are all kinds of interesting statues and monuments to be found around the park. Here is a statue honoring those who served in the Spanish-American War and a reproduction of the Liberty Bell.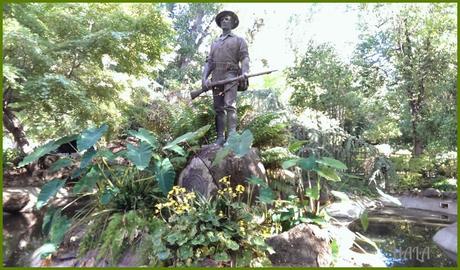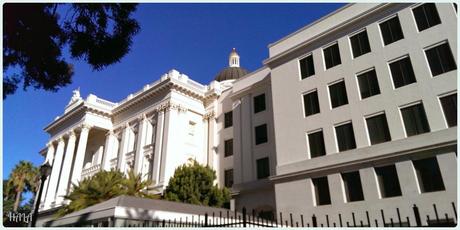 Walking around to the front of the State Capitol Building.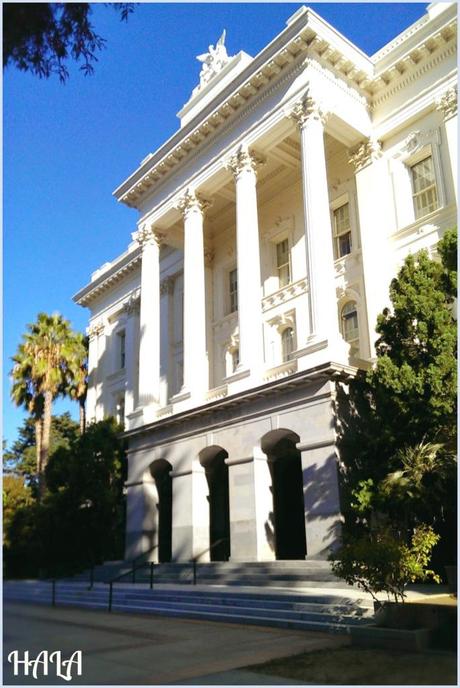 So many beautiful trees around the State Capitol!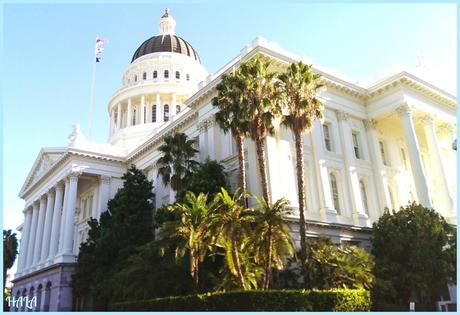 Such an amazing view!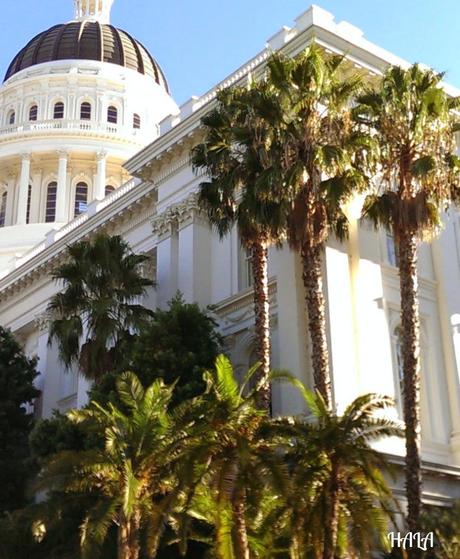 Close up of the beautiful palm trees.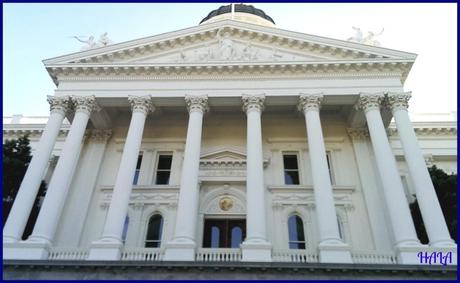 The front! I love all of the