Around 9 years back this restaurant was existing as Little Italy. An acquisition saw the change in management but rest if everything is more or less the same. 28 Capri Italy in Defence Colony carries the same intensity of quality, authenticity, service, and ambiance. Even the staff that includes the head chef and manager. And for the last 9 years, the same legacy of great authentic Italian food and theme carry the onus of attracting new guests and sustaining the existing ones. People, especially the youth love to visit this place to enjoy the relaxing and soothing atmosphere while having sumptuous food along with hookah and drinks those who like. For the consumption of hookah, you will have to take a table on the third floor of 38 Capri Italy. Because only on this floor they allow it.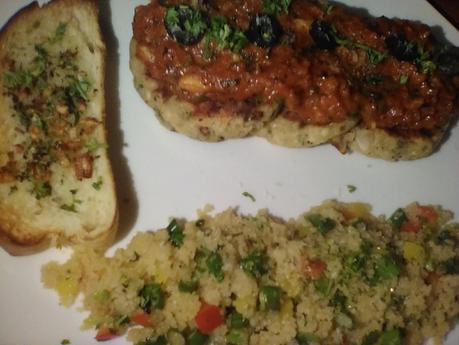 Otherwise also if you want to smoke at 28 Capri Italy, third floor indoor or outdoor is the option to enjoy. The second floor that way is excellent for families and kids because it is no hookah and no smoking zone. In fact, anybody wanting a clean environment to enjoy food must take a table on the second floor. Their main bar is also on the second floor. But if you are photography freak, the third floor is ideally better because it has better natural light during the day. The second floor is completely enclosed setup. One thing that I find missing at most of the restaurants is the absence of power sockets around your table in case you need to charge your phone.
28 Capri Italy Is A Romantic Place
Tables at 28 Capri Italy are slightly smaller in comparison to seats which are wider and comfortable. You can ideally place only one dish for serving at a time. In Mocktails, we had Pineapple Cruz and Mango Madness. Fungi (Mushroom) Trifolati, Prawns Chraime, and Chicken Involtini (a Puglia Specialita) was our selection from Starters or Antipasti. Everything seems to be at par with excellence in any of the dishes. It is like you can't compare one with the other in terms of taste, preparation, quality, or presentation. In fact, all dishes, music, and ambiance give you a feel as if you are sitting in a restaurant in Rome itself. In soups, we had Minestrone, Zuppa Di Pomodoro Basil, and Meat Ball Soup. You must try a pizza here.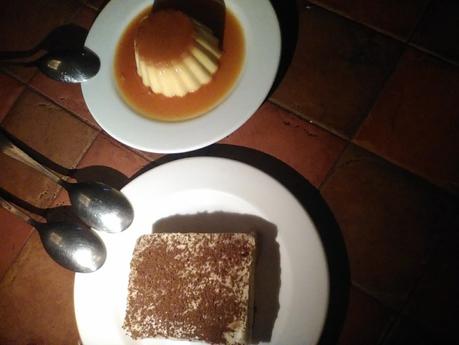 We had Go Crazy Crazy Pizza at 28 Capri Italy. In fact, we had half veg and half non-veg. Both were excellent. Risotto with Broccoli & Spinach is something special. Creme Caramel in Desserts or Dolci is a Chef's special dish. And it is quite nice. Tiramisu is another authentic preparation in rum & coffee. Overall, this place is really worth visiting that is quite popular in one of the poshest colonies of Delhi.