A Day at the Races: The Breeders Cup Classic 2014
By Erin
This past weekend, was a pretty exciting one with the Breeders' Cup in town. The gates swung open for the start of the $5 million Breeders' Cup Classic late Saturday afternoon at Santa Anita Park, in sunny California. Bayern, bolted out of the seven spot in the gate, took a hard left and bumped into the favorite, Shared Belief, and the 14-horse field quickly became a scene that has caused much chaos and discussion over whether or not Bayern should have been disqualified or not. I personally don't think he should be DQ'd as these are animals, not machines, one cannot control their first few strides out of the gate. Here are just a few exciting photos from the afternoon at Santa Anita!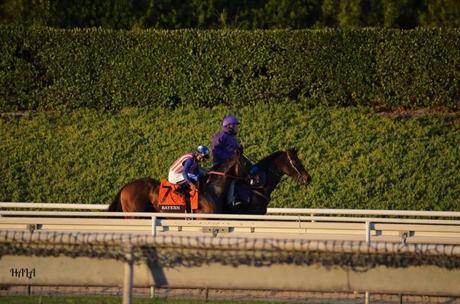 Bayern, at 6-1 odds, warming up before the big race.
For Bayern, it was of the upmost importance to break to the front, where he was able to use his speed from the start. When he is able to break to the front, that is when he wins his races.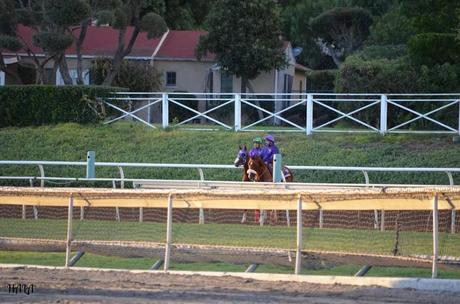 California Chrome, getting ready for the race.
California Chrome ran his heart out, but it just wasn't quiet enough. He finished third, by two heads. Bayern's and Toast of New York's.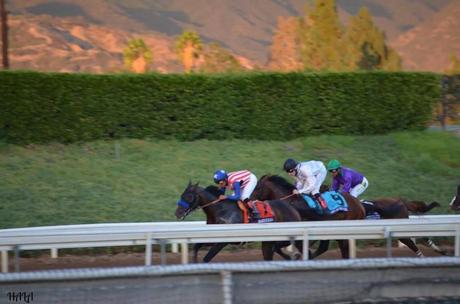 How they ultimately ended up placing, Bayern (red), Toast of New York (blue), & California Chrome (black/purple).
Bayern was able to hold California Chrome and Toast of New York off as they ran down the stretch to give the Hall of Fame trainer Bob Baffert his first Classic victory. The winning time from Bayern was 1 minute 59.88 seconds.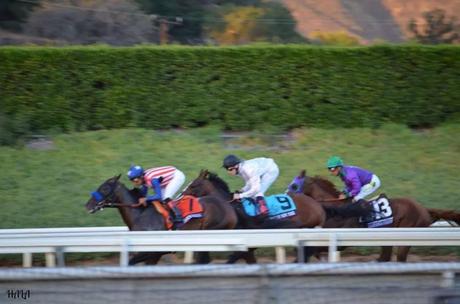 Bayern, Toast of New York, & California Chrome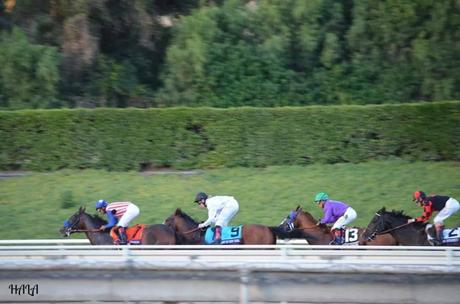 Shared Belief trying to make his move, but has nowhere to go. Shared Belief finished fourth, three and a half lengths behind California Chrome, as he lost for the first time in eight career starts.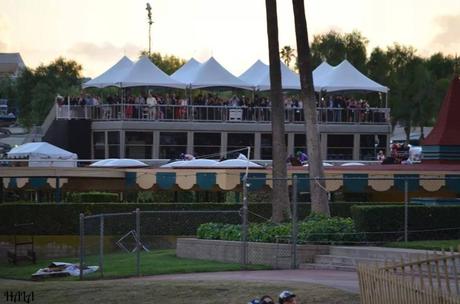 The boys heading for home, and some of the crowds watching the race.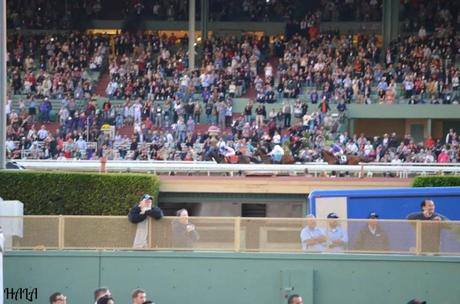 Bayern, Toast of New York, and California Chrome almost to the wire! Look at all the people! Such a close race!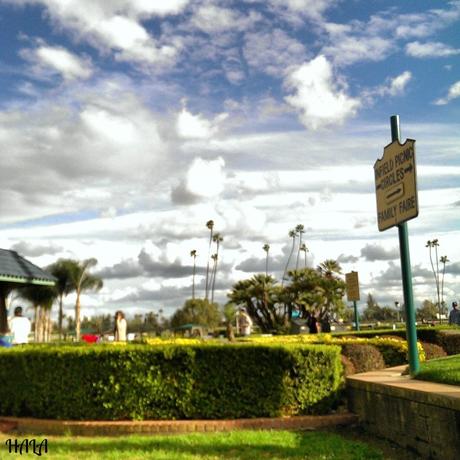 It was a beautiful day out at Santa Anita for some horse racing!