NSDC becomes the official window for all the youth of India. Now, they can apply for a great opportunity to polish and demonstrate their skills in various fields. It is an open invitation for youth to participate in IndiaSkills Competitions 2018. The aim is to enroll the youth in various skill sectors. Thereafter polish their skills to world level. And then motivate them to participate in World Skills Competitions 2019. World Skills Competitions is a global event as its name suggests. The event happens every two years. This is a golden chance for youth to become participants and represent India at the WorldSkills International Competitions. The whole process is quite transparent and simple. In fact, NSDC extends an extra arm to facilitate youth in various ways. It grooms and develops them in a very professional manner by providing world-class facilities and coaches. This is a fabulous permit for youth.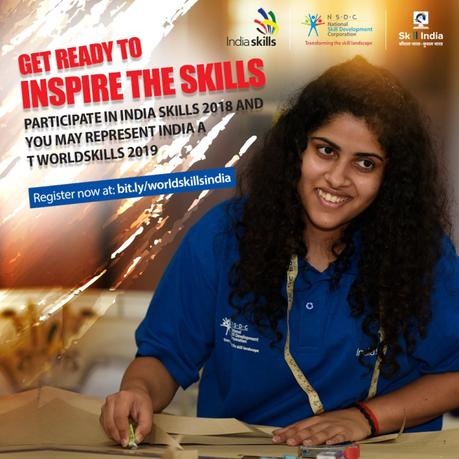 Once a youth enrolls and qualifies there is a stream of motivation for the participant to pursue relevant vocational education. This goes along with a global exposure to each one of them. NSDC or National Skills Development Corporation works under Ministry of Skill Development and Entrepreneurship. As a matter of fact, NSDC is the key driver of this whole ecosystem. Any candidate eligible to participate across states of India can register. Ultimately they get a great opportunity to demonstrate their talent at IndiaSkills Competitions 2018. As a matter of fact, IndiaSkills Competitions is a unique activity. It is India's first national level skills competitions. What an inspiring initiative of the National Skills Development Corporation. A lot of people would not be knowing that NSDC has been spearheading India's participation at WorldSkills International Competitions since 2011. This is a biennial competition, in fact.
IndiaSkills Is a Great Opportunity For Youth
As a matter of fact, WorldSkills International is a platform for youth to display their skills. Here, perfection is the key. This extreme level of demonstration of skills makes India proud. In fact, The registration criteria are very simple. Youth belonging to any corner of India born on or after 1st January 1997 possessing any of the prescribed skill can participate. Moreover, there is an age relaxation for three areas – Aircraft Maintenance, Manufacturing Team Challenge, and Mechatronics. In these three fields, the applicant should be born on or after 1st January 1994. Various categories of IndiaSkills Competitions include:
Brick Laying

Wall & Floor Tiling

Welding

Electronics

Web Designing

Beauty Therapy

Cooking

Graphics Designing

IT Software Solutions for Business
and so on.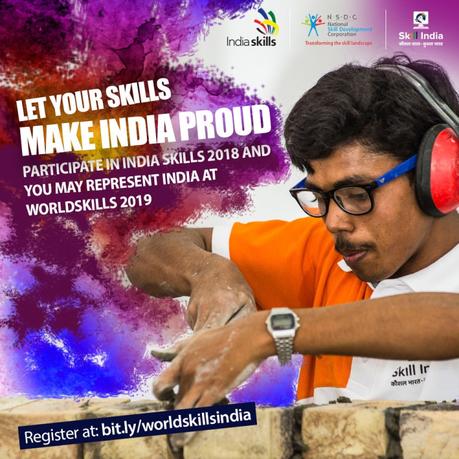 The most important point to note is the last day for registration. It is 10th February 2018. To participate in the competition one has to log in to WorldSkills India website and fill in the details and category of skills one like to apply in. There are two ways of registration for IndiaSkills Competitions 2018. Firstly, there is a registration portal. This is a multilayer architecture. Firstly, State Governments will take care of district and local competitions. This will enable them to figure out the candidates topping in their respective skills in each state. Those will be the state champions.
Thereafter these state champions will participate in regional competitions. That will produce regional champions. These regional champions, thus, will be eligible to participate in IndiaSkills Competitions which will be National Competitions. In fact, candidates who top here in each skill will be eligible to represent India in WorldSkills Competition 2019.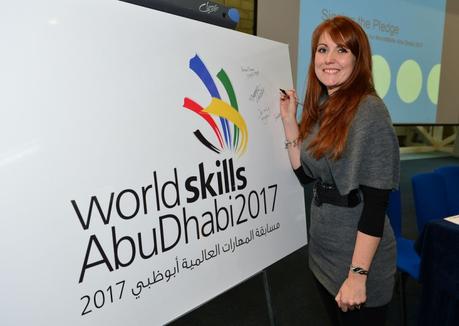 IndiaSkills Is A Permit To World Class Recognition for Youth
Jayant Krishna, ED & COO says, "Last year at the WorldSkills competition in Abu Dhabi India registered its best-ever performance, thanks to the skilled youth and their expert trainers who represented our country. We would like to accelerate the momentum and achieve new milestones at the next year's WorldSkills competition in Russia. This could be possible only with the untiring efforts and sustained excellence of our youth. I, therefore, invite the young skilled Indians to apply for the IndiaSkills 2018 and test their mettle against the best in the country."
To know more about WorldSkills India you can visit here.
http://pebbleinthestillwaters.com/wp-content/uploads/2018/02/Video.mp4