There's a huge hype for BB cushion as of the moment. Well for me, it's not just being hyped but there's really a reason why it's loved by many makeup enthusiasts around the world. I myself is a BB cushion fan. I rarely use my foundations these days and always grab BB cushion instead so it's no surprise when the No. 1 Makeup brand in the world, Maybelline NY joined the bandwagon and launched their first BB cushion under Super BB. Remember how I loved their ? Imagine my excitement when I got the BB cushion version! My heart is screaming with joy! - "Finally!"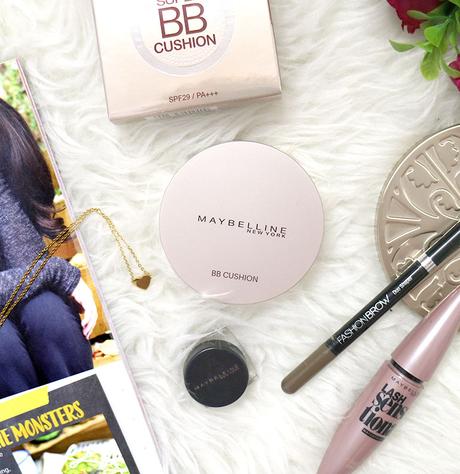 Maybelline Super BB Cushion - P749.00
I know guys, you're all rejoicing for the much affordable price compared to other brands!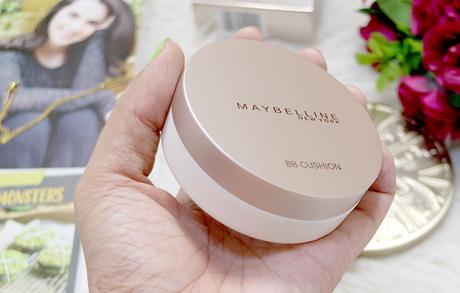 Packaging
It makes me fall in love at first sight. Who wouldn't love the nude and sleek packaging of this? I've been used to the bulky compacts of BB cushions that I've tried, while Maybelline Super BB Cushion compact will make you feel "dalaga".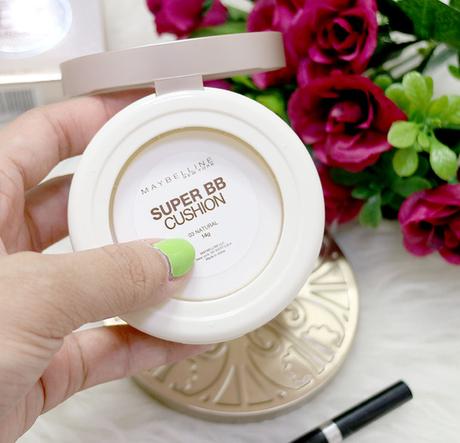 I'm not yet sure if there'll be any available refills, I'll update this post once this is confirmed but just like other BB cushions, the compact is reusable. Just push the center of the compact to release the cushion.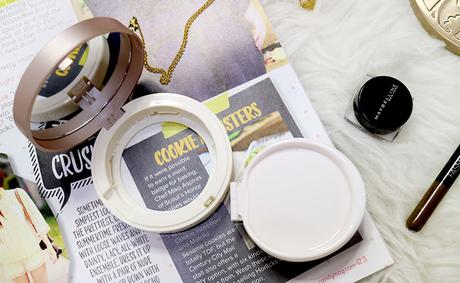 I'll be very happy if there'll be a refill for this. Imagine the savings when you repurchase.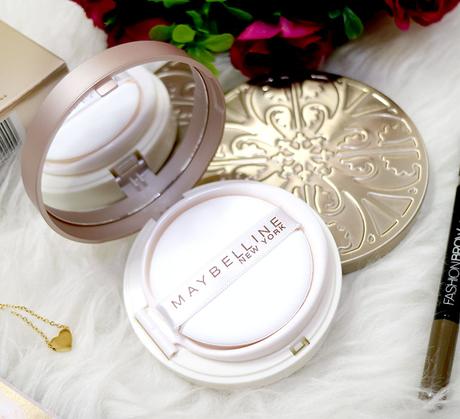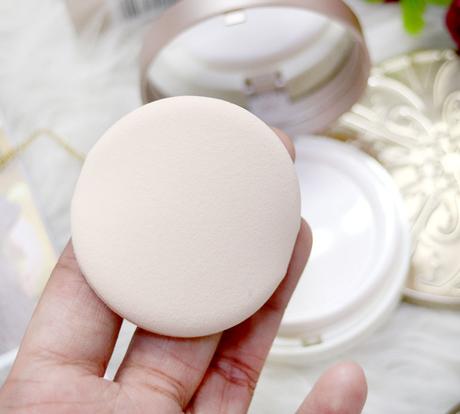 The sponge is dense but soft. It feels like nothing when it touches your skin.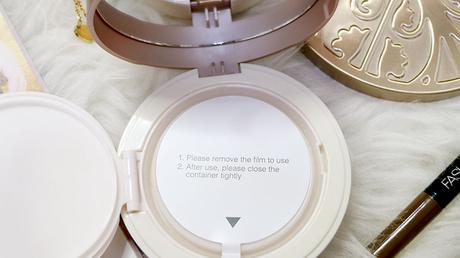 Sealed. Once opened, make sure to close the lid tight to avoid product to evaporate and get contaminated.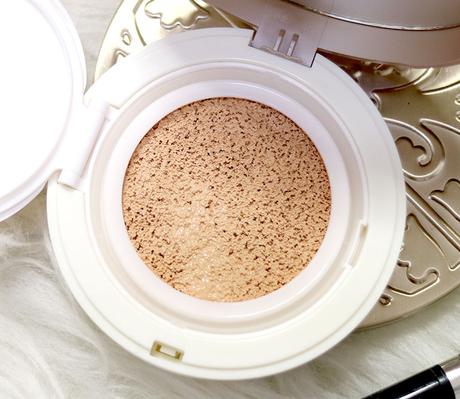 I find the product more liquid-y / wet (check photo below). It also contains lesser product (14g) compared to 15g in other brands.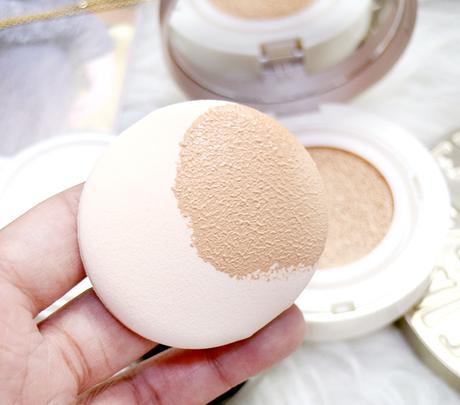 You don't need to press the sponge too hard to the cushion to get the bb cream.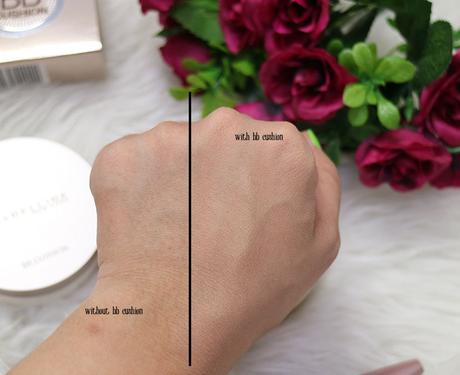 Coverage
I used the sponge to blend the product on the right side. It may look lighter once applied but after a few minutes, it'll look natural and adheres to the color of your skin, based on my observation.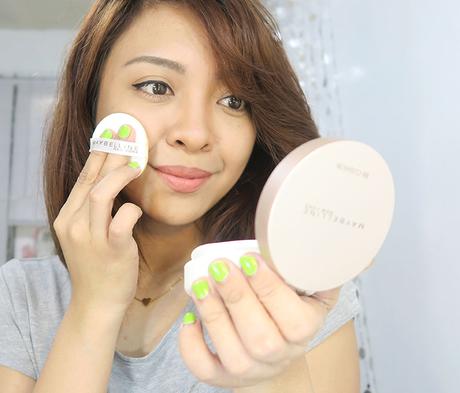 I find BB Cushion as great go-to makeup base due to ease of application. No need for makeup brushes or blending sponges to achieve flawless look.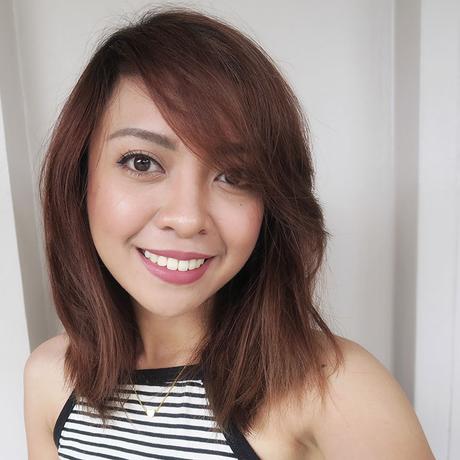 This is the photo I uploaded on my Instagram @genzelhbb and cross-shared on my Facebook and Twitter. No, this is not enhanced nor edited to make it look flawless. I used my Canon G7x in taking this photo but it's on the normal shooting mode - no beauty effect settings whatsoever. Just look closely and let yourself be the judge with how Maybelline Super BB Cushion performs. I dust powder very lightly just to seal the makeup since I was going to an event in this photo.
What makes me love this product so much is how it lessens the appearance of my pores making my skin look flawless. It's very easy to blend and feels so light on the skin. I appreciate the SPF with PA+++, perfect for the climate in our country. It's enriched with pure mineral pigments and keeps skin moisturized with 60% moisturizing essence. It's great for everyday use. If you're a school girl and makeup is prohibited in your campus, then they can't tell you're wearing one with this, trust me. I even tried sleeping with this on, just like how I test makeup for irritation and breakouts, I didn't have any allergies or pimples the next morning. It also doesn't feel sticky that's why I can wear this alone when I'm just going out somewhere. I rarely wear makeup base alone without finishing off with powder because of my combi-oily skin, and if I do, it means it's really good. Of course if you need to make it last longer, gently pat your favorite loose powder to seal it in. It comes in two shades, 02 Light and 03 Natural. I got Natural and it's the closest to my skin tone (good thing!).
If you want to try this makeup wonder, it's on sale at www.beautymnl.com until tomorrow, May 29th for only P600.00! You'll save P149.00 😉
Maybelline Super BB Cushion will be available in all Maybelline makeup counters nationwide soon, so don't forget to follow them on Facebook: https://www.facebook.com/maybellinephilippines for updates and promos!
I've seen some of you bought from BeautyMNL already after my IG post, ohh I really appreciate it! Please do let me know how you like it so far! 🙂
Disclosure: This product was sent to me by Maybelline Philippines for editorial considerations. All my opinions and experiences stated in this post are solely my own and 100% unbiased. For more info, you can visit my Disclaimer & Disclosure Policy.