I know how much of a fan we are when it comes to international brands. So I decided to also feature selected local brands that I love!
Muy Bien Bonita started as a shoe brand. They sell locally made yet quality footwear. Now they expanded and entered the beauty world with their first installment, their Bonita Natural Luscious Ultra Soft Matte Finish Lipsticks, available in 5 gorgeous shades!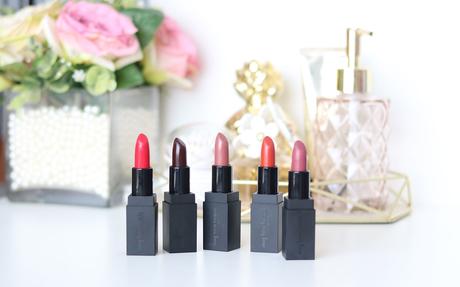 Muy Bien Bonita
Bonita Natural Luscious Ultra Soft Matte Finish Lipsticks
450 pesos per tube
Use my code MBBGenzel01 and get 150 pesos off!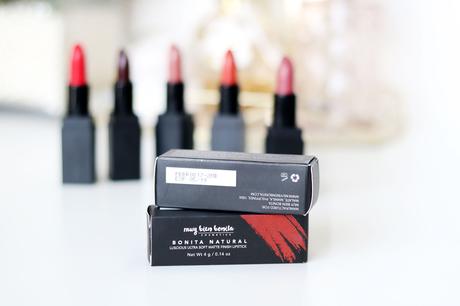 I love their packaging. I've tried a lot of local lipsticks before and I like how they put attention to details with their packaging, from box to the tube itself. You can find all the necessary details in the box (some local brands neglect to do). There's a list of all the ingredients, product description, shade, grams, company information, and even expiration date.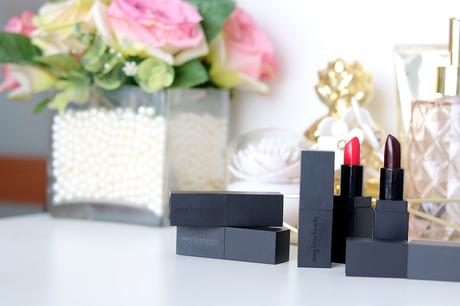 I love how the brand name was embossed on the tube. Looks very elegant.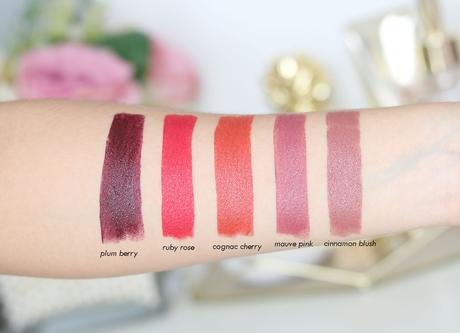 Muy Bien Bonita Lipsticks - 5 gorgeous shades
My favorite would be the first two nude colors, Cinnamon Blush and Mauve Pink, both perfect for everyday look. Then when you feel like a bad ass for the day, go for Plum Berry. For those who like coral shades, they have Cognac Cherry then for bright lips, wear Ruby Rose.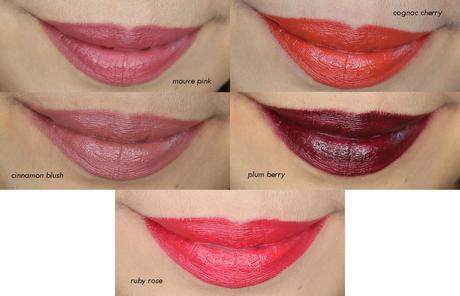 Their lipsticks are indeed luscious and have soft matte finish. Giving the lips full color while making them look healthy. Matte lipsticks can be drying but these ones from Muy Bien Bonita are very hydrating. They smell like mild cherries too!
When it comes to color pay-off, all colors are highly pigmented except for Plum Berry. I'm not sure why since it's the darkest shade but you must layer it on the lips to get full color.
Longevity. They last really long! Despite being not full mattes, these lipsticks are very long lasting. Even if it fades gradually especially when you eat oily food, my lips remain tinted the entire day.
Yes, because of its finish, they do transfer so be careful.
More swatches and photos wearing Muy Bien Bonita Cosmetics!
Sorted to favorites!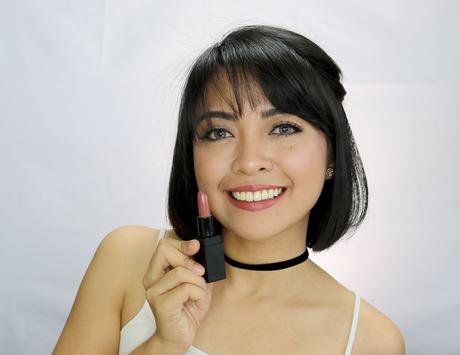 My most favorite shade, Cinnamon Blush!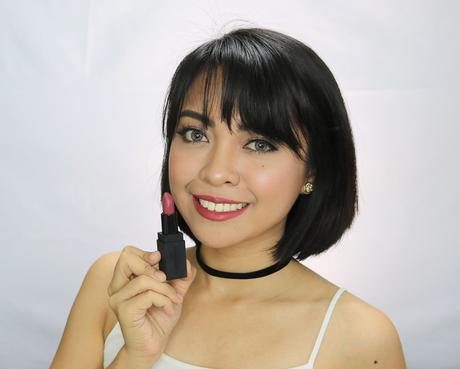 If you want a littler darker than Cinnamon Blush, this one is Mauve Pink.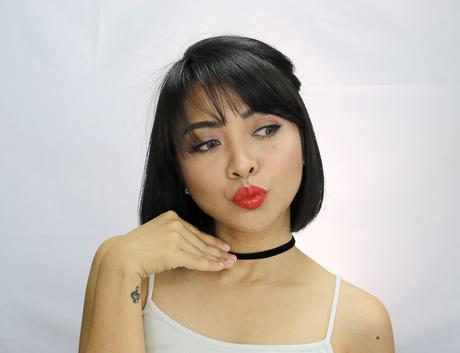 If you're a fan of coral shades, Cognac Cherry is for you!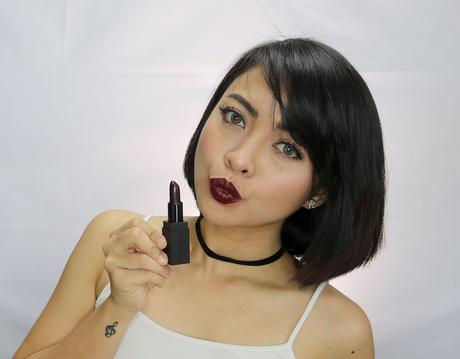 Rock the night with Plum Berry!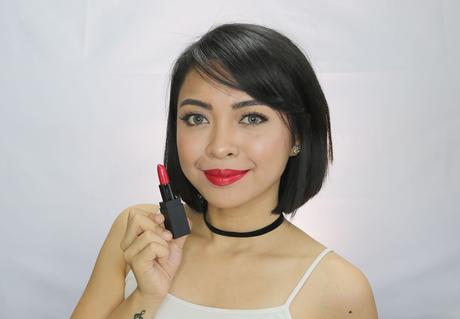 For bright pink lips, you'll love Ruby Rose.
Overall, I'm a fan of these lipsticks! The quality is at par with international brands. Some of you might find them a little expensive for a local lipstick brand but guys, you'll get your money's worth! And don't forget to use my code to get 150 pesos off, 300 nalang! 🙂
To purchase and know more details:
https://www.facebook.com/muybienbonita/
Instagram: @muybienbonita
What shade do you like from their first collection?
I highly recommend Cinnamon Blush for normal everyday look!