If you've been a long-time-reader and viewer of my blog and vlogs, you know that Tresemmé is one of my most favorite brands when it comes to shampoo and conditioner. I can no longer count how many bottles of Keratin Smooth I've repurchased. And now the came up with a new variant, the Tresemmé Detox and Nourish shampoo and conditioner with Ginger and Green Tea, two of my favorite beauty ingredients to achieve healthier and shinier hair everyday.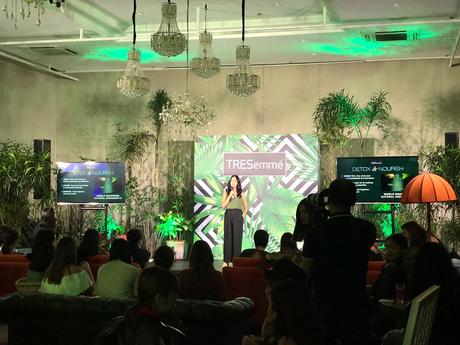 What is TRESemmé Detox & Nourish?
TRESemmé Detox and Nourishis the newest range from TRESemmé that's designed to thoroughly cleanse the hair from all these aggressors, and nourishhair to be shiny, smooth, salon-gorgeous and healthy.
What is unique with TRESemmé Detox & Nourish?
It is the only natural range of TRESemmé that brings to life the latest detox trend. It's especially formulated with natural ingredients and a mild formulation that detoxifies hair from impurities such as pollution, sweat and product build up, while nourishing your hair.
What does green tea and ginger do to your hair?
Both Green tea and ginger are well known detoxifying ingredients. Green tea is a highly complex extract known for antioxidant properties. Ginger is known as of the best detoxifying herb, frequently recommended in cleansing programs due to its soothing, anti-irritant and moisturizing properties.
Is the fragrance of TRESemmé Detox & Nourish new?
Yes. Its fragrance is a sparkling fusion of fresh ginger, zesty citrus notes and summer blossoms.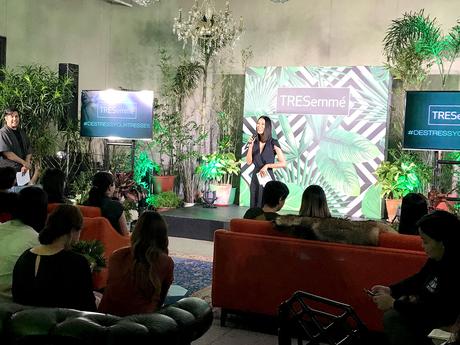 What does it mean when it has no paraben and is dye free?
As compared to other formulations, TRESemmé Detox and Nourish was designed to contain less chemicals, being paraben and dye-free, for those seeking milder formulations.
Does Unilever have parabens and dyes in all its products?
Parabens and dyes are common global cosmetic ingredients in hair shampoo and conditioner and are completely safe ingredients for consumers. Some formulas existing in the global Unilever portfolio may contain Parabens or dyes and when those ingredients are purposely added to the formulations consumers can see them on the ingredient list for specific products. These two ingredients are common cosmetic hair ingredients across the world
What is the difference of transparent clarifying shampoos vs TRESemmé Detox and Nourish Shampoo?
As compared to clarifying shampoos or other transparent shampoos, TRESemmé Detox and Nourish is designed to contain nourishing ingredients. It is formulated to detoxify yet nourish, to not only get rid of pollution and impurities, but nourish and protect hair keeping it shiny and healthy.
Where can I buy the TRESemmé Detox and Nourish?
It is available in all leading supermarkets, personal care stores, drugstores, department stores, and e-comm sites.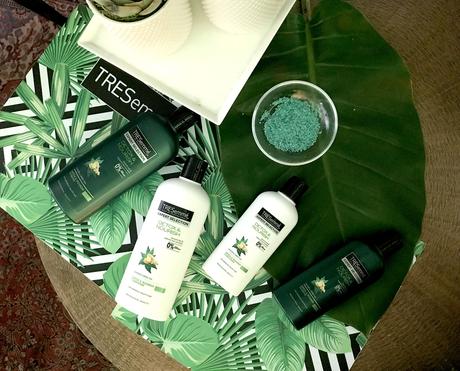 You can buy your TREsemmé Detox and Nourish Shampoo and Conditioner in 3 different sizes (170ml, 340ml, and 600ml) priced at 120php, 230php, 399php for the shampoo, then 125php, 240php, and 399php for the conditioner. They also have the Detox and Nourish Treatment for only 230php.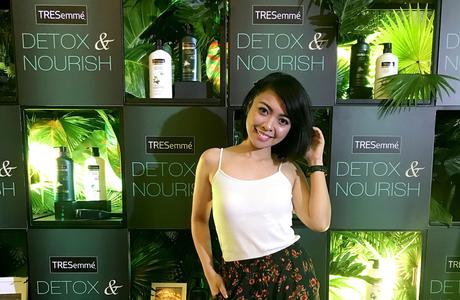 I've tried the Tresemme Detox and Nourish variant today. I washed my hair around 5AM and it's already almost 8PM but my hair still smells fresh and clean.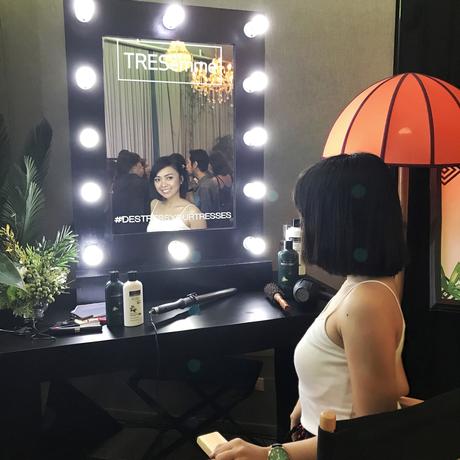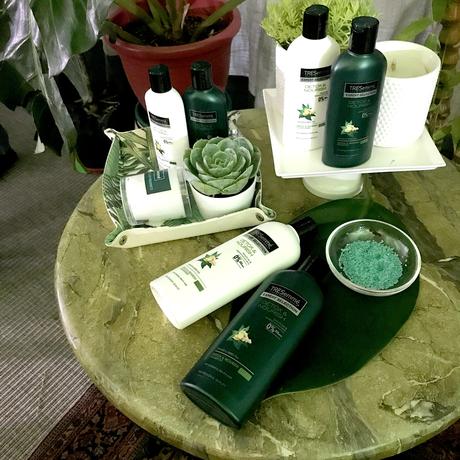 Tresemme Detox and Nourish is available at Watsons stores starting today September 7th! Let me know if you're planning to get yours! 🙂 If you love Ginger and Green Tea, you'll surely fall in love with this duo for your locks!