Alexander and the Terrible, Horrible, No Good, Very Bad Day Movie Review
By Erin
*I attended a screening of this film as a guest of Disney for purposes of this post. All thoughts and opinions remain my own. All photos and videos are courtesy of Walt Disney Studios.*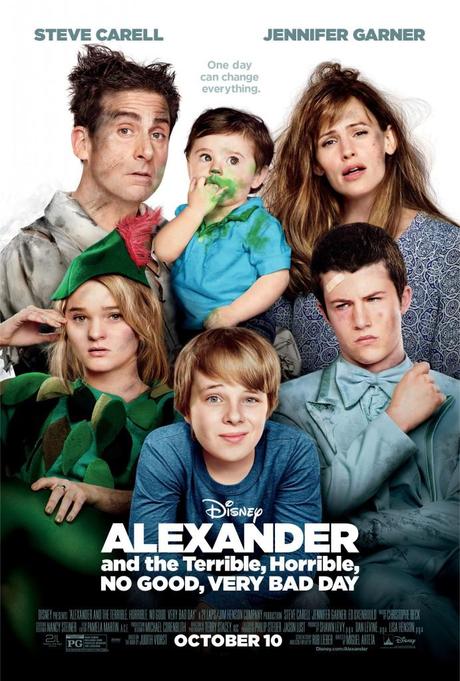 Today is one of those days for me. I started to come down with a sore throat last night, my back is killing me, I ended up having to call in sick to work today, which I rarely ever do, and I needed to finish up this review when all I want to do is sleep. Not the best way to start off your day! It looks like I am in good company though as the Cooper family is having one of those days too, which you can now go see for yourself in Alexander and the Terrible, Horrible, No Good, Very Bad Day! No matter what kind of day you are having; good, bad, in-between, the Coopers will have you laughing out loud and making whatever kind of day you were having seem like the best day ever in comparison.
"Alexander and the Terrible, Horrible, No Good, Very Bad Day" is based on the 1972 beloved classic children's book by Judith Viorst. It was one of my favorites growing up, I still have it and love to read it to my students. To make the book into a movie though, they of course had to elaborate quite a bit, and add a lot of crazy events to create a feature-length film. It does stick to the horrible day theme very well as we follow the Coopers on all of their hilarious misadventures together as a family.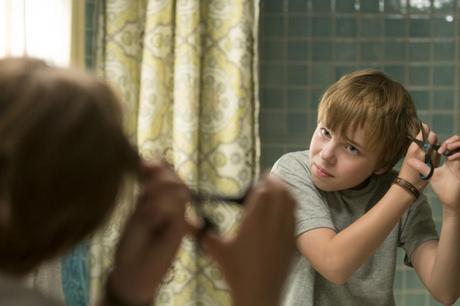 The movie starts out with Alexander Cooper (Ed Oxenbould)- who is an 11-year old with a birthday coming up, experiences the most terrible and horrible day ever, which started out with getting gum stuck in his hair, and just keeps getting worse with one calamity after another. When he decides to tell his super cheerful and upbeat family about his most disastrous day, he gets little sympathy and begins to wonder if bad things only happen to him. The rest of his families lives appear to be pretty perfect. #Blessed.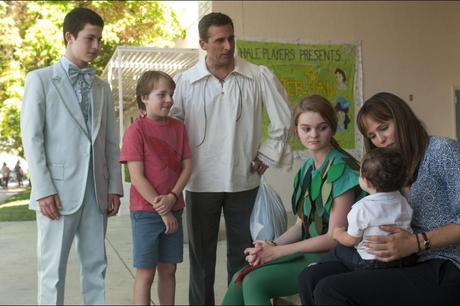 The movie continues and soon Alexander learns that he's not alone when his mother (Jennifer Garner), father (Steve Carell), brother (Dylan Minnette) and sister (Kerris Dorsey) all find themselves living through their own terrible, horrible, no good, very bad day. Anyone who says there is no such thing as a bad day just hasn't had one. Or they just won't admit to having one. The important part though is that they all stick together as a family and get through the day.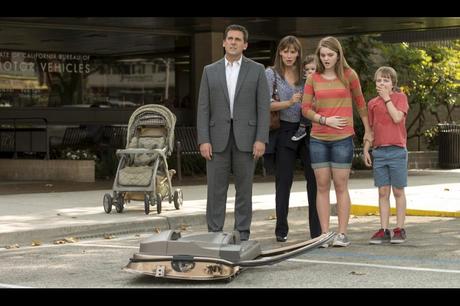 I don't want to give away all of the disastrous, yet hilarious events of the Coopers day, you need to experience that for yourself, however I do want to share with you one last thing. One of my favorite lines from this film is "You've gotta have the bad days so you can love the good days even more!"  It's a good reminder for us all, that even though today might be sucking horribly, that *hopefully* tomorrow will be a fresh start for a much better day and it will help us to appreciate the good days even more. I have to say though, I don't think I've ever had as bad a day as Alexander. I have managed to not set any classrooms on fire yet!

So far. *Crosses Fingers*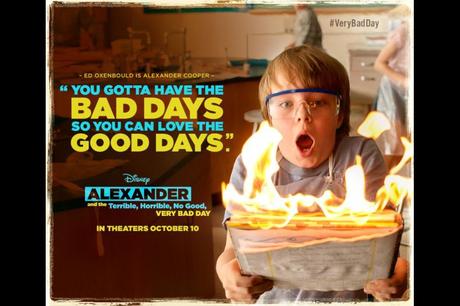 Be sure to follow
Alexander and the Terrible, Horrible, No Good, Very Bad Day

on Social Media!
Alexander and the Terrible, Horrible, No Good, Very Bad Day is open in theaters everywhere NOW!
Go see it!!! It's the perfect family film for the weekend!