Few lines inspired by samyyyr's (fellow blogger) post  "I stand alone.. "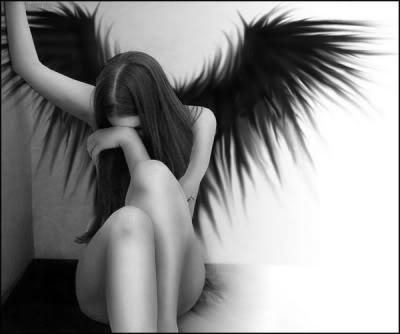 Deserted ,
   alone ,
   encircled by darkness ,
  frozen in the chill of this cold night !
  Too scared ,
  to even go close
 to source of light ,
    no wish to open my sunken eyes !
  Desire to see someone ,
  the drive to do something , 
    the desire to be some one ,
 the asperations , the ambitions
  remain frozen and foiled !
 Alone
    no one to abet no one to guide ,
     my anguish my plight ,
   who would understand
       the mystery ,
  dont wish to share
    but  hide !
   Drained 
   worn out  
    desire to lie ,
  the
 will to remain alive now died !
  Alone
 like a falling droplet from  leaf ,
   like a single leaf on a withered tree,
  I lie
   frozen in darkness and chill of this night !
copy right(c)alka narula
photo credit photobucket.com