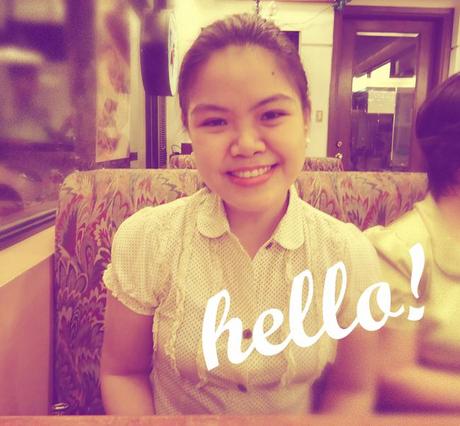 Give thanks in all circumstances;for this is God's will for you in Christ Jesus.
– 1 Thessalonians 5:18
My amazingly talented and generous friend, Sui, from Imaginative Spiral, gave me all three awards.
Yup, that's how nice, sweet, and thoughtful she is—
One of the rewards we get from blogging and interacting with other bloggers—
Priceless. :-)
Sui
accepted challenges from fellow bloggers that could further hone her skill in writing poetry.
So I gave her one…
And that is to come up with a poem about Beauty…
Which I suggest you check out because it's really good…
And I can definitely say that she's wise beyond her age.
This first award serves as her token of appreciation for the people who gave her the challenges…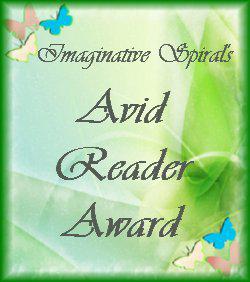 The second award is her way of saying "Thank you" to people who read and commented on her Readers' Challenge posts.
Sweet, ain't she? :-)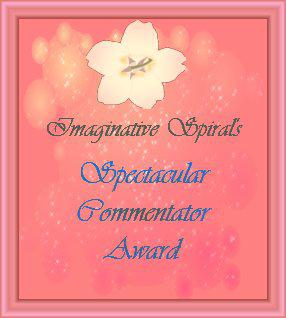 And the third award…
Well, she passed it on to me several days ago…
But I was only able to post about it today.
Anyway, in order to pass it on to other bloggers…
I'm going to have to post about seven random things about myself…
But I'm pretty lazy hehe
And you could read about them on my About Me section…
That is, if you're that interested in getting to know me more…
If you are, thank you, and I truly appreciate that. :-)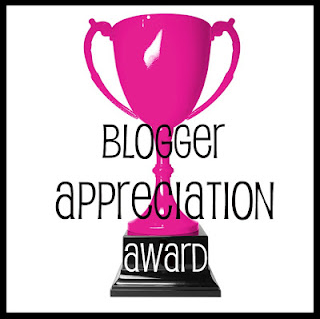 So, obviously, there won't be any recipients of the third award…
But I'm planning to come up with an award that is uniquely my own…
Something to watch out for?... :-)

Thank you so much for reading this gratitude-to-another-blogger post.

And Sui, thank you so much for these awards!

They mean a lot to me.

:-)