We were sent some
Barny Bear
cake bars a few weeks ago when we agreed to take the Little Adventurers Linky Challenge and it is safe to say we have been having lots of Barny fueled and inspired adventures ever since. Barny has been Ben's buddy on trips to the park where he scaled the climbing frame, swung on the monkey bars, whizzed along the zip wire and flew high into the sky on the swings. He has made the perfect after preschool car companion and travel buddy on the plane to Ireland. He has been on a tractor, bug hunting and to meet the horses, cows and other animals at Nana and Grandad's house. Yep, they've gotten up to a lot together!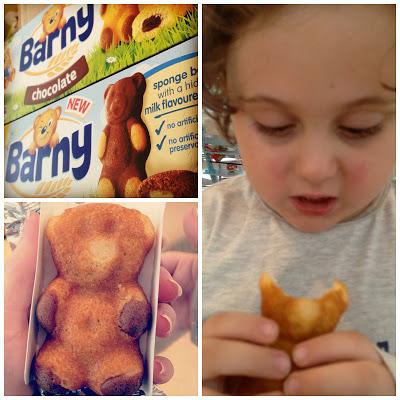 Barny Bear - adding a little bit more fun to our adventures
It is actually amazing how taking on a challenge like this can add so much more fun to days and activities. The mere mention of Barney certainly made getting ready to go places easier and quicker with Ben who would rush to be out the door.  I have to admit I love the "Barny effect".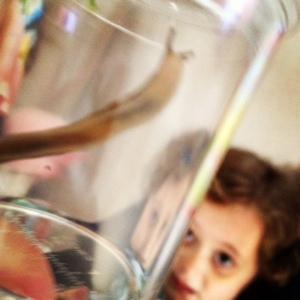 Bug hunting adventures
Barny on board
Our favorite little adventure was definitely our recent trip to Ireland. A box of Barney's even stowed away in our suitcase while one jumped on board to keep Ben company along the way. The trip on the plane was a definite adventure in itself for Ben who was insistent on being "Mr Grown-Up and Independent", figuring out things for himself while Mummy and Daddy juggled the twin babies who were flying for the first time.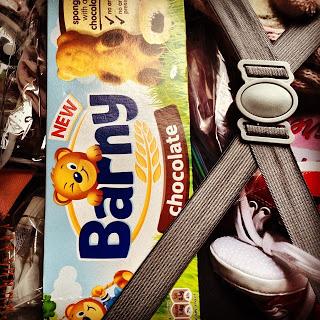 Ben was on a mission from the get-go, searching out our seats located at row twenty-one, figuring out how to buckle his seat belt up, pointing out the best spaces in the overhead lockers for our hand luggage and being chief "cloud creature" spotter not to mention light controller and both table top and window blind operator for us all.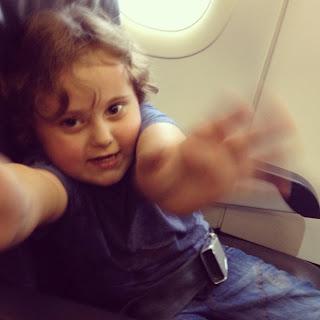 The best adventure on board though was a trip to the toilets, Ben's face was priceless when he flushed the loo, he jumped so high when he heard the sound it made and then burst into a fit of uncontrollable laughter. Of course this meant there were additional "emergency" toilet trips required once this was discovered and worried that they may be real and result in an accident how could I deny his favorite little discovery.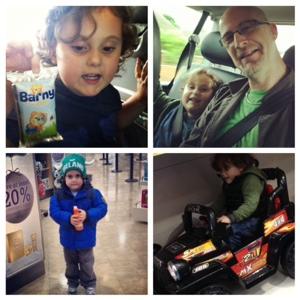 Little adventures in Ireland
Let me introduce you to Barny
So who is Barny you may ask? They are individually wrapped bear-shaped sponges with a hidden filling of either chocolate or milk that kids (and adults) love. They make a nice little treat for kids without being too naughty as they contain no artifical colours or preservatives. Definitely a big hit in our house and Nana's too. You will find him in the biscuit aisle of all the major supermarkets and stores in the UK and Ireland.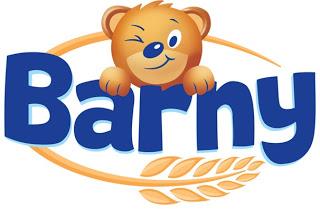 *Disclaimer: This post is an entry for BritMums 'Little Adventures Challenge' in partnership with Barny, the bear-shaped snack providing a little discovery in every bite. Find out more about Barny here. I also received four free packs of Barny Bear cake bars and a bug explorer kit for free in exchange for this post. All opinions and views expressed here are my own.