Our first day of the cruising itinery – Bay of Islands.  It was cold and misty, and we had to tender to the shore.


I was glad that we had arranged a shore excursion through Celebrity, as it made it much easier with the less than stellar weather conditions.  Driving through the countryside, the weather improved, and I loved the green-ness!


Our first major sight seeing experience – a Glow Worm cave.  No photography is permitted, as any light in the caves and the pretty glow worm 'stars' extinguish.  It was an amazing sight, and lovely to be guided by a family run tour guide.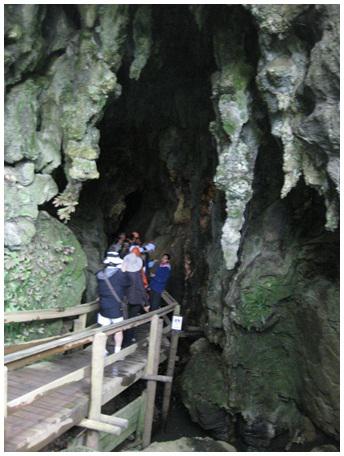 Then we were guided through the Kauri Forest.  It rained for our walk through the forest, but the rain made it beautiful.