As the weather is getting colder, I have been looking for warmer breakfast options, moving away from my favourite 12WBT banana bruschetta.  Always a fan of oats and porridge, Table of Plenty's new Hot or Cold Muesli is a great quick option.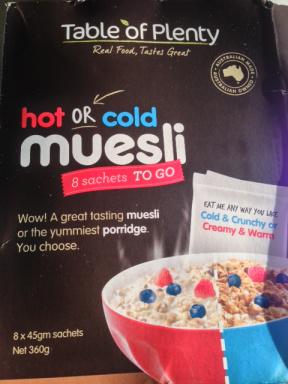 I have tried it cold…I love the crunch!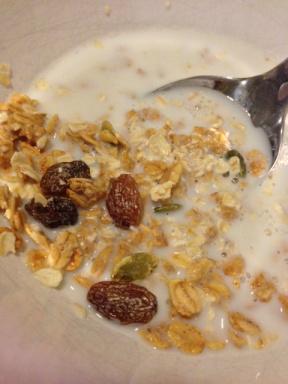 And hot…perfect on its own and hits the spot! 90 seconds later -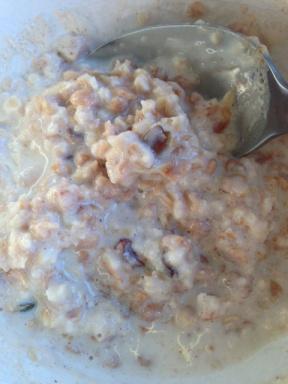 And hot with added banana and cinnamon…!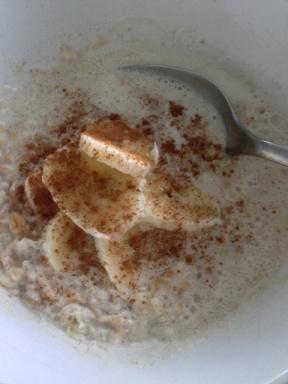 Definitely a yummy winter breakfast, and I am happy with the calorie content and nutritional stats, fitting in to my new 12WBT regime.
Must try it with berries next, I think!
Note:  This product was sent  to me for consideration.  All opinions are my own.