Let us be grateful to people who make us happy, they are the charming gardeners who make our souls blossom. - Marcel Proust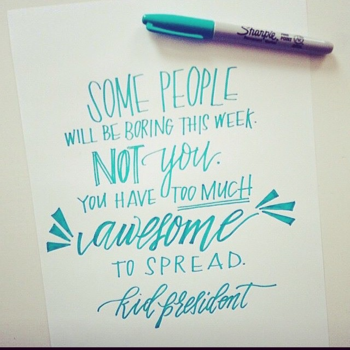 I was listening to The School of Greatness on podcast last night, and Lewis was interviewing the Tony Robbins about life and money. One thing that Tony keeps mentioning was "Surround yourself with amazing people. Brilliant, amazing and positive people".
Looking back at what I did this year, I think I have done that. I have surrounded myself with amazing people. People from all walks of life. People from different background. People from different capacity than me.
I am thankful for these people in my life and in particular 3 girls in my life. My Octopuses. ;) They basically have held my hands through everything that I have dealt with within the last 2 years.
I am also thankful for my running family, the Rogue Runners Club Australia and parkrun. Without your encouragements, I don't think I would be able to finish my first Half Marathon this year and I am hoping that you will hold my hands when I do my first Marathon this year.
So much love for me this year. I appreciate everyone who has made an impact in my life this year. Thank you from the bottom of my heart.