Trying to revitalise my Weekend Recap posts once again.  :)  I think it is a good start for me to continue writing on the blog. 
Happy Chinese New Year to all my readers who are celebrating! Quiet one for me this year.  We did have our reunion dinner and joined in the festivities in and around our beautiful city.  
Friday
We had our yearly family reunion dinner.  We decided to try something different this year and went with Western Food.  We went to this little place called Hub Grill in Shelly.  It is run by a small family. The service is very good and the food was amazing! I had the pork and it was cooked to perfection!  The mushroom sauce and the squid, was a good combination.  I give it 4/5 finger licking good!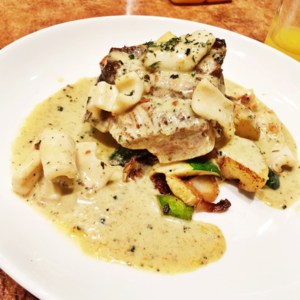 Their contact details are:-
The Hub Grill Cafe-Restaurant 
Shop17, Shelley Hub Shopping Centre,


Tribute Street West, Shelley, 

WA 6148.

Operating Hours: 5:30pm to 9:00pm

- 
Tuesday to Sunday
Ph  :08-92595595
Mobile :0449776954
Email: [email protected]
Saturday
We had the usual ballet and swimming classes on Saturday.  After swimming, my little girl had her very first hair cut.  I was feeling all nostalgic about it and kept telling myself that she needed it. The ends of her hair were dead.  Sob. 
We went to a friend's place after that for Chinese New Year Celebration and had yummy food.  When we got home, the Lil' Tiger (or in this case, lion) fell into a food coma.  We took a really long nanna nap. LOL.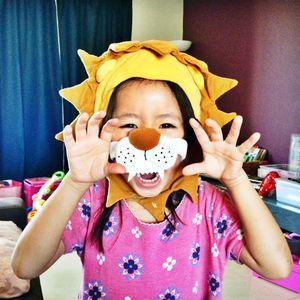 Sunday
We braved the crowds and went down to James Street Northbridge to join in the festivities.  We ate dumplings, watch lion dances and to cool off, we went to visit the WA Museum.  So lucky to have something this amazing and free in my city. After the Museum, we went to a local play ground just to let the Lil' Tiger burn off all the sugary food that she had.  :)  It was the perfect way to end a perfect weekend.