As of writing, I shared my most favorite photo from this post on my social media pages with the caption "And I said, yes? <3 :)" I'm surprised to receive a lot of greetings and well wishes in less than an hour! It feels great to see a lot of people expressing how happy they are for you. It's priceless. What more when it's already it! It's a mixture of excitement and nervousness. Legit, surreal moment. My hands are actually cold right now *haha* Honestly, it's not yet in our plans to get married anytime soon so yeah, I can't imagine how will it be when the time comes.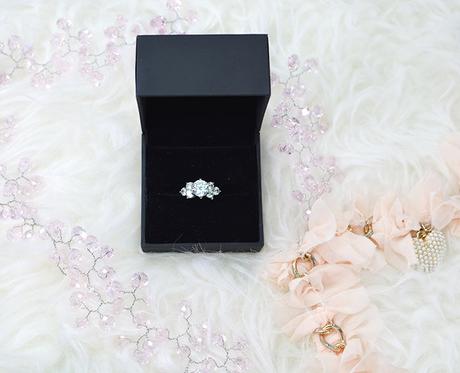 This gorgeous, exquisitely crafted engagement ring is from Zoey Philippines. Zoey is the most liked Jewelry shop in the country. Founded by John, an eCommerce enthusiast and Hannah, former Miss Philippines Earth Fire. They want to bring unique experience to their customers and to the jewelry industry in the Philippines.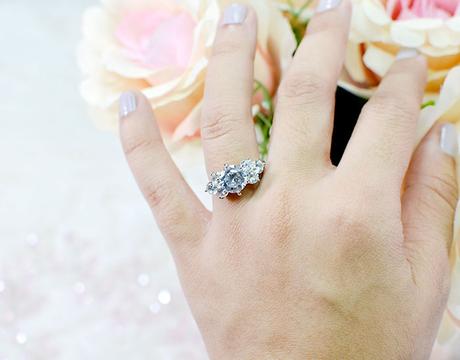 I got the Zoey Seven Stone Swarovski Titanium Engagement Ring, originally priced at P7,990.00, but now on sale for P4,499.00. It's a geniune titanium ring with swarovski crystals. Zoey rings are hypoallergenic, anti-rust, anti-fade, and nickel free.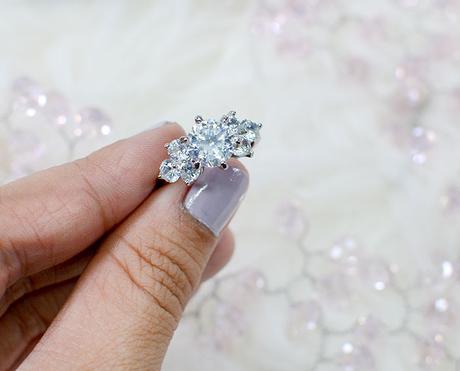 I love bows and this design is just perfect!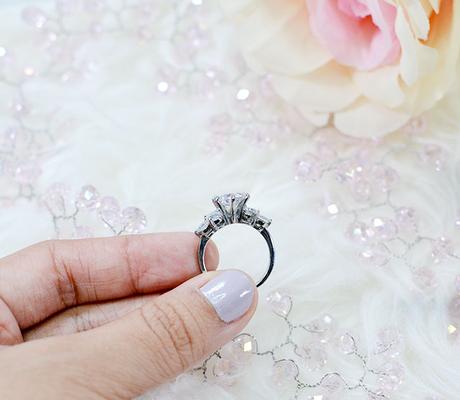 One thing tho, I gave a wrong ring size, this one is size 6, I should've gotten size 5.
If you're worried with the sizes, they do meet-ups so you can also personally see the items. Great, right?
I love to wear it on my left middle finger. You can wear your engagement ring on your left ring finger or middle, it's up to you. Some brides transfer it from ring finger to middle to give way to her wedding ring. Some move it to their right ring finger or middle finger after the wedding. You can also keep it or put it next to your wedding ring, there's no strict rule to follow, just your heart.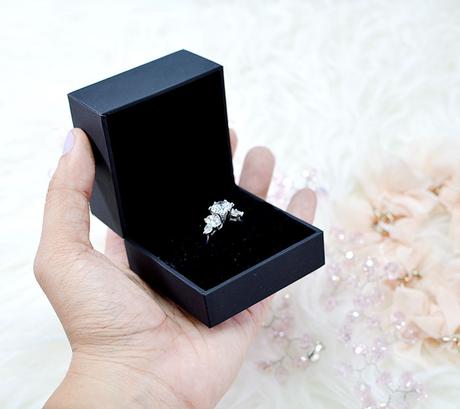 The ring comes in an elegant, sturdy, velvety material ring box.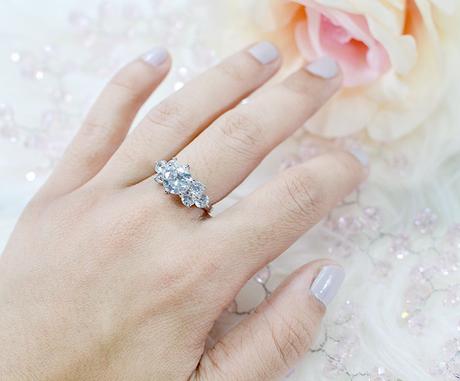 Why choose Zoey?
♡ They offer LIFETIME WARRANTY for 100% customer satisfaction.
♡ FREE shipping anywhere in the Philippines.
♡ If you're around Metro Manila, they can do meet-ups.
♡ They offer return/exchange for products with factory damaged/defects.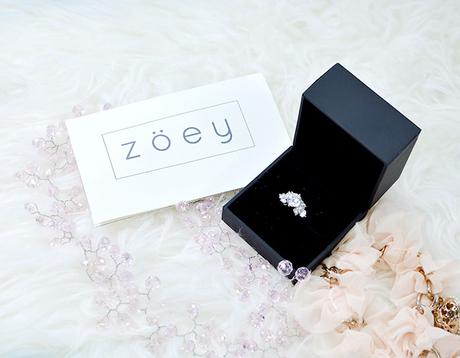 I so love this ring! I've been collecting pretty jewelries and I can say, this it the prettiest ring that I have so far. It's perfect for gowns, dresses, or any formal outfit. If you're a guy or you know a guy friend who is looking for affordable yet quality engagement rings / wedding rings, for her bae / soon to be wife (if she said yes to him, I bet she will!) check our Zoey!
You can see their complete catalog on their website: http://www.zoey.ph
Like Zoey on Facebook too, they do promos and contests there!
You may also contact them here: 0908-215-3220 (Smart) or 0917 796 1641 (Globe). 
---
Disclosure: The ring was sent to me for free for editorial considerations. I wasn't paid to write a positive review. All opinions and photos are mine. Please ask for permission if you're going to use this post in any way.