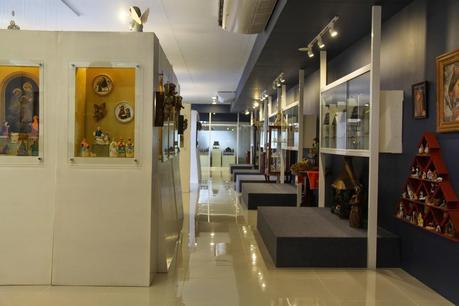 Sneak peek inside the Belen Museum
Ideally, we all have our own version of collections as a person. Our interest defines it and we unconsciously collect it either physically or in our minds. We invest on things that we love and have passion for, rarely some collections are just over the top, exceeding the majority's expectation and are recognized by many.
Tangible or physical collections mainly give happiness and satisfaction to its owner when their eyes lay on them but few have the opportunity to share it with others especially to the public, raising awareness and interest about this especially collected items. And this museum is a perfect example.
It is
The Spirit of Bethlehem Museum
, it consist of two (2) collections which are Belen and Miniature collections.
First is the
Belen Museum
,
It is a private collection of Gigi Abaya-Carlos of over 500 belens or nativity scenes/sets/paintings/posters and sculptures from different countries around the world. It represents a variety of pieces from the Philippines and abroad, collected through decades of devotion to the Infant Jesus, by Ms. Carlos.
Among the displays in the museum is her very first belen set bought in 1952 at the Catholic Trade School in Tayuman. Belens/Nativity sets came from different countries like the United States, Spain, Mexico, Israel, Africa, China, Guatemala, and different parts of the Philippines, will surely grab your attention because they reflect the culture from where the nativity item came from.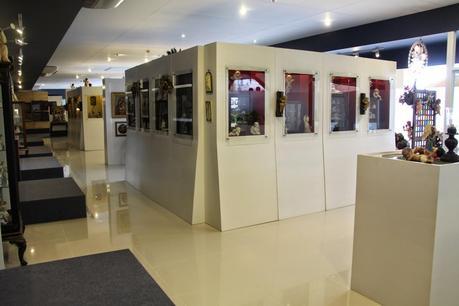 One snippet from The Spirit of Bethlehem Museum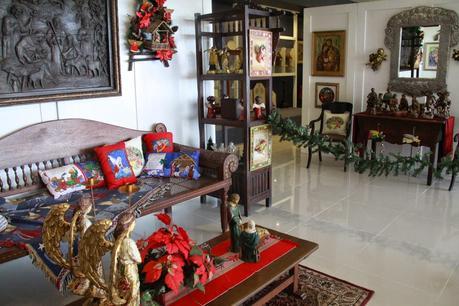 Sala set of Belens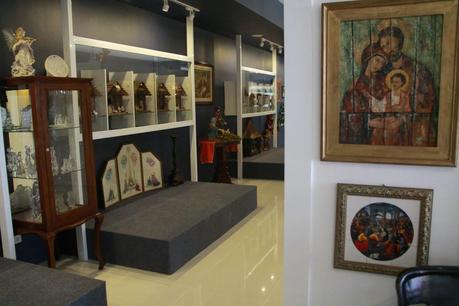 More Nativity scenes and sets from the Belen Museum
As this collection signifies our beliefs, we should not forget to connect with our Lord, Jesus Christ our savior through our faith directly by praying. Because in the end, what matters most is our relationship with Him.
Second is the
Miniature Museum
,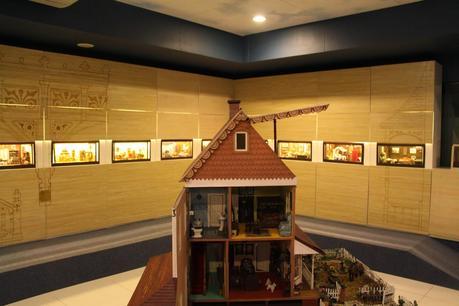 Doll house 3: Miniature Museum
One will be awed by the collection of tiny but real-looking replicas of items you may find in various rooms of a European mansion. It boasts a collection of boxes filled with Lilliputian pieces of scale 1:1.
The late Aleli Vengua, an artist who handcrafted most of the pieces herself is the owner of this collection and each of the present 60,000 displays (including the 24 shadow boxes and three doll houses) is just a part of it. Majority of the materials used are scrap things taken from our day to day living, be it wood, aluminum, plastic, glass, and/or fabric.
Every single room is designed in such a way that so much detail is present wherein it catches attention, one will never want to look away.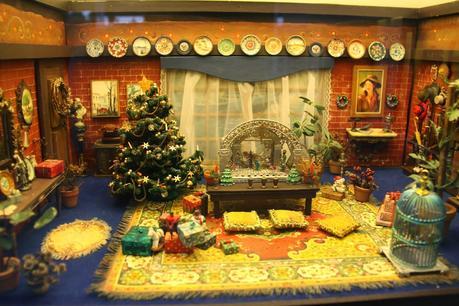 Christmas Room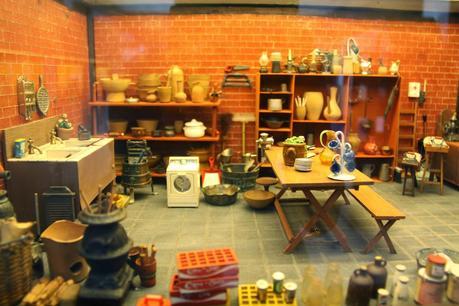 Kitchen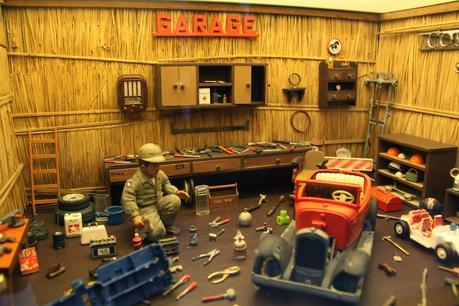 Garage
Seeing them in person is just a treat. All of them are very cute and fun to look at, and there is one thing there to search for and that is the smallest mouse you may ever see. hehe.
Address:
2nd level, E-com Building Riverbanks Center, Barangka Marikina City
Rates:
P100/head, teachers with ID are free & open to senior citizens discount
Operating hours: 
Friday to Sunday, 8:00AM to 5:00PM
Contact no.:
09439246065 (look for Cristy)
Email:
[email protected]
Web page:
http://riverbankscenter.com/learning-center/joey-velasco-gallery
Facebook fan
page:
https://www.facebook.com/pages/Joey-Velasco-Foundation-Inc/837628702922353
- See more at: http://michaelshut.blogspot.com/2014/12/joey-velasco-gallery-riverbanks-center.html#sthash.05BCkKCt.dpufAddress:
2nd level, E-com building Riverbanks Center, Barangka Marikina City
Rates:
P75/head, teachers with ID are free & open to senior citizens discount
Operating hours:
Friday to Sunday, 8:00AM to 5:00PM
Contact nos.:
5700701 to 09 loc. 334
Email:
[email protected]
Web page:
http://riverbankscenter.com/learning-center/spirit-bethlehem
Facebook fan page:
https://www.facebook.com/museumforthemindandspirit

Museums for the Mind and Spirit