By Erin
*I attended an early press day for this film as a guest of Disney for purposes of this post. All thoughts and opinions remain my own. All photos and videos are courtesy of Walt Disney Studios.*
In just a little over a month, Big Hero 6 is set to launch into hearts everywhere and onto the big screen.  Last month,  I introduced you all to a First Look at Who's Who in Disney's "Big Hero 6″ where we met the Big Hero 6 Gang: Hiro Hamada, Baymax, Go Go Tango, Wasabi, Honey Lemon, & Fred.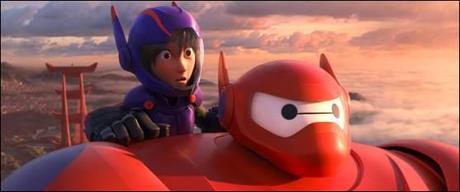 Hiro & Baymax
Now, we'll go into a little bit more detail about where all of the Big Hero 6 adventures are set to take place. The filmmakers decided to set the pace of this action-packed story into an all-new world that embraced the Japanese influences, but also provided a fresh take unlike anything we've ever seen before. Director Don Hall thought about San Francisco originally, but then thought to mesh this city up with Tokyo to create the totally unique city of San Fransokyo. This created a much more playful and exotic tone to the setting of the film. It was something that could be created with endless visual possibilities between the two cities, which are pretty different aesthetically. By meshing these two unique cities together made for a really cool place to set the story.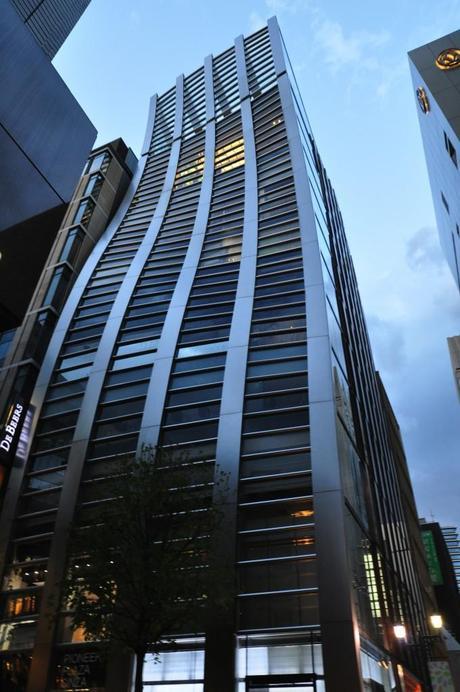 Filmmakers took trips to both San Francisco and Tokyo and observed the unique architecture of each city to give San Fransokyo its visually distinct look.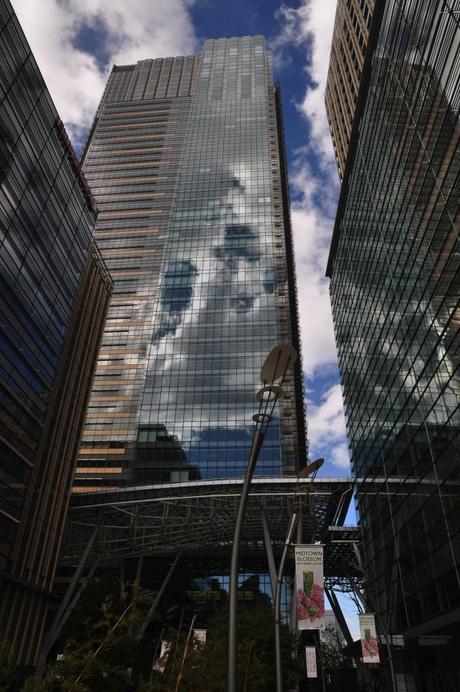 The intricate attention to detail that was given to even the most common objects in Tokyo inspired the production design team to include the design aesthetic in the landscape of San Fransokyo.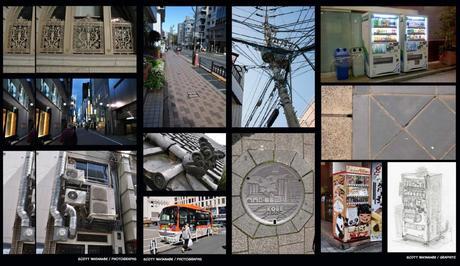 Filmmakers were able to capture the busy look of a bustling multicultural city in an early visual test of the look of San Fransokyo in the daytime.  Isn't that just the most breathtaking view ever?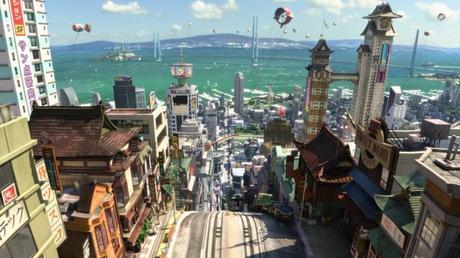 Filmmakers searched the streets of San Francisco to find this architectural gem that provided the inspiration needed  for Aunt Cass's Cafe. Look at all the detail on that building!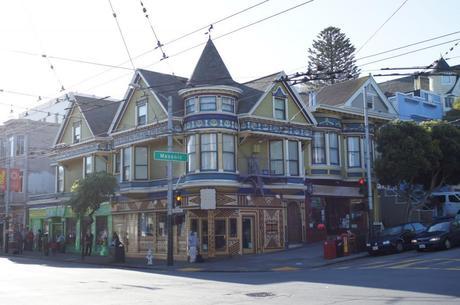 Artists transformed the real-life inspiration to create concept art for the design of Aunt Cass's Cafe. Drawing by Scott Watanabe. I love all the colors as well as the Japanese influence from Tokyo that you can notice in this building.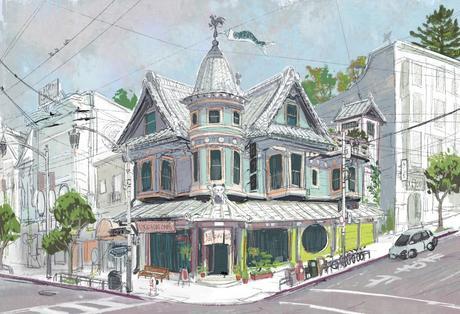 Filmmakers ultimately created a detailed and believable final look for Aunt Cass's cafe that perfectly suits the film's San Fransokyo setting. So much detail is involved!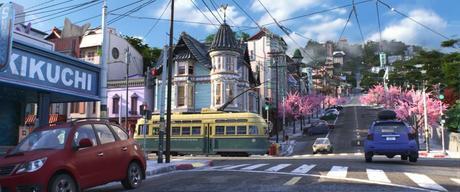 Hiro & Baymax in the streets of San Fransokyo.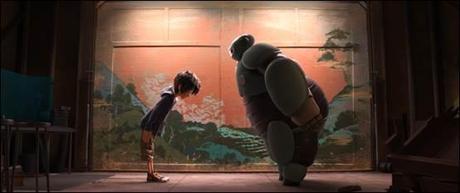 You can expect lots of heart, humor, and action in this comedy-adventure about a robotics prodigy. Are you excited for Big Hero 6 yet? I AM!!!

Walt Disney Animation Studios on Twitter
Walt Disney Animation Studios on Tumblr
BIG HERO 6 opens in theaters everywhere on November 7th!