I have watched the Biggest Loser pretty religiously since the show started. I can't tell you everyone who ever won the show, but I enjoy it. This year I had more reason to watch and root for Jeff to win. A coworker KNOWS Jeff so of course I would tell him everything that has been going on each episode. I feel like I know him personally (Insert creepiness here, right?)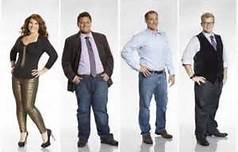 Anyway, last night was the finale. For sure, it was Jeff and Danni but america could vote in the third person: Jackson vs. Joe. I love Joe and all, but I REALLY REALLY wanted Jackson to get it. Secretly I wanted Jackson to win, but we all know it was down to Jeff vs Danni. Not gonna lie I got super competitive and wanted Jeff to win. Danni Who?!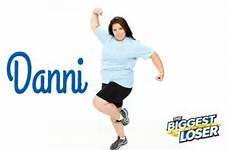 Before

After
I didn't get to watch the episode because I had phone duty at work. So I found out reading an article that Danni won by less than a percentage point. REALLY?? She lost 121 pounds or 46.90 percent of her body weight. Jeff lost 181 pounds or 46.65 percent. I have give all of them mad props because that is amazing.