Here is another collaboration of Caronia Nail Polish with Ballet Philippines, The Blue Moon Collection. The colors in this collection are selected to add glam to your total look. Celebrate special moments of your life with grandeur, color, and sparkling nails!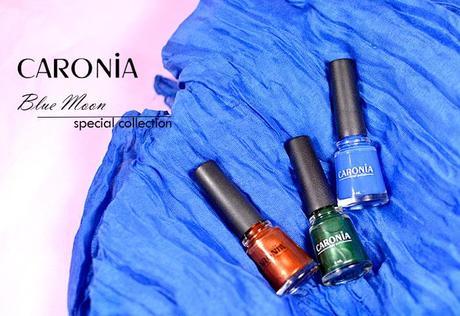 "Blue Moon" features three bold colors:
Bourrée, a metallic brown shade that reminds us of sweet chestnuts during Christmas;
Avant, a frosted emerald green shade that perfectly sets our mood for the season; and
Chassé, a regular polish with a royal blue shade that sets the elegance of ballet on your nails.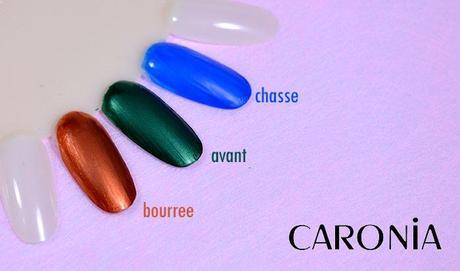 I already have the Chasse from their old collection (Art of Dance) which was also with Ballet Philippines.  The nail polishes in this collection are Toulene, Formaldehyde, and DBP free. They are available in all leading supermarkets and grocery stores nationwide.
Remember, life is too short for plain nails. Get them glitzy for unexpected and thrilling moments that happen once in a blue moon.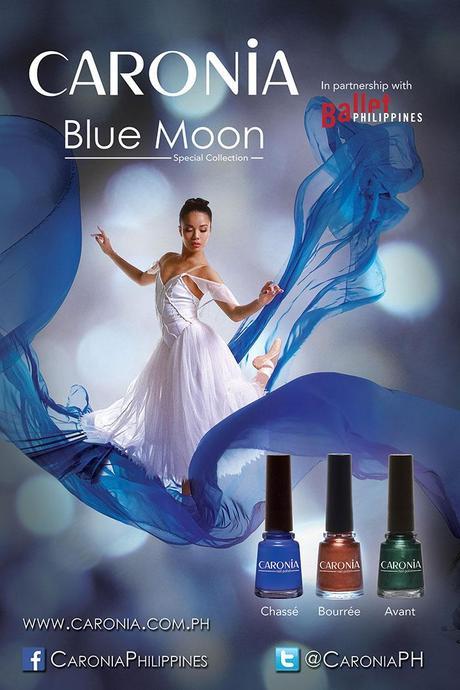 Caronia by Vibelle Manufacturing Corporation is the pioneering and time-tested nail care brand for the hip and trendy. With over 72 colors in its collection, women are given more opportunities to express and channel their creativity. To get more information and updates about the brand visit www.caronia.com.ph or contact +632 751-5478 to 79 local 114.
Founded in 1969 by Alice Reyes with the support of Eddie Elejar and the Cultural Center of the Philippines, Ballet Philippines is the country's premier dance company and is known worldwide for its repertoire of classical and modern pieces. Its school, the CCP Dance School, continues to produce dancers of international caliber. To get more information and updates about Ballet Philippines, visit
www.ballet.ph or contact (+632) 551-0221
PRESS RELEASE