Wasn't feeling the idea of a quick/intense workout yesterday afternoon, and so 30 day shred was not to be.  Plus after being stuck at home all day, I really wanted to get outside.  So I hit the lake with Mr. J for a relatively easy 5km.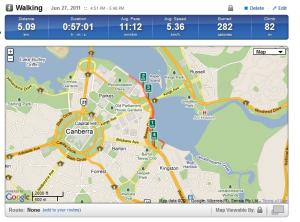 Was totally hungry when I got back.  Gotta work out how to fix that!  Made dinner – fish and vegies – while  I munched on anything I could find

Looking at my Body Media stats, not too bad in terms of calories burned, considering I was sitting at my laptop almost allll day.  As you can see

  (Click to zoom!)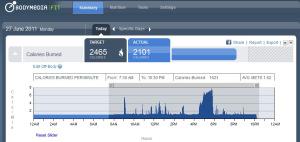 But it would be nice if every day was like this (Friday) >> 2611 calories burned – yes please(!)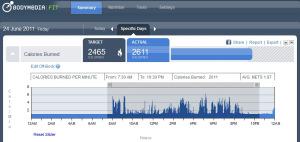 - And that was without an official 'exercise' session.  Need to work on getting more 'incidental' exercise in throughout the day.