One of the first things which I bought for the twins to wear once they arrived in the world were some pink and blue sleepsuits from the Mini Club range at Boots and since then the amount of Mini Club clothing in their wardrobe has grown considerably as I have come to love and value the quality along with the sheer cuteness of the range. Therefore I was delighted to be asked to review some outfits for Ben and the twins.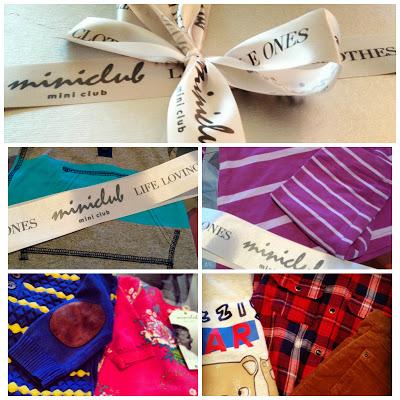 The goodies arrived in a beautifully packaged box which I could not wait to open. For the twins there were two knitted All-In-Ones, one navy and mustard for Zachary and one pink with a very pretty floral design for Zoey. I have to admit I love how the twins match in a subtle way when I dress them in these and they are so snuggly, they make the ideal outfit choice for colder days. We were also sent a stripy hooded All-In-One for Zachary and a gorgeous purple dress and leggings set for Zoey which I have since picked up matching dribble bibs for.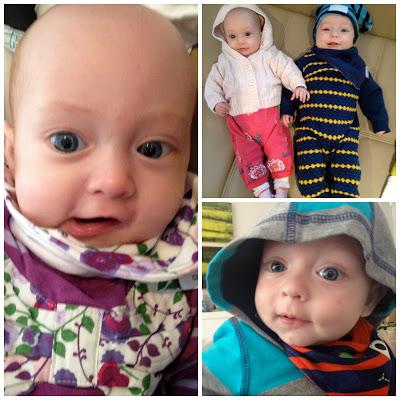 Ben's outfit included some very on trend cord trousers, a grizzly bear long sleeved top which was perfect for his recent teddy bears picnic at preschool, and a hooded lumberjack style checked shirt which he looks very cool in and is great for adding an extra layer of warmth.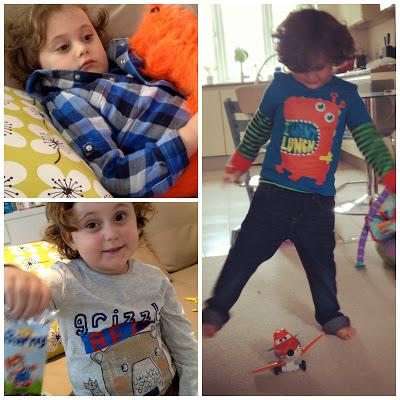 TL-Lumber jack shirt; BL-Grizzly bear top; R-Monster top (not sent for review but part of the mini club range)
Quality, Style & Value
One thing that stands out for me when it comes to Mini Club clothing is the quality. Each and every garment from the dress and leggings for Zoey to the shirt and cords for Ben are so velvety soft to the touch, you can be sure that they are comfortable to wear against your little ones skin, something which I find very important when choosing clothes for my kids.
The other important factor for me is whether they will stand up to the wear and tear test and I can confirm these definitely have along with the stress test that is "preschool extreme play" where Ben's clothes are put through their paces getting covered in paint, glue and glitter, splashed in mud not to mention put under pressure on the climbing frame and monkey bars amongst everything else he does while there. Despite being washed again and again they still look like new, the colours are as bright as the day I got them and are soft and "bobble free" (one of my pet hates is when clothes go all "bobbly").
I love how trendy the clothes are, the baby outfits are adorable and the range of clothes for toddlers and young kids are seriously stylish. The great thing is that they are very affordable, with tops starting at just £2.50 and if you are lucky you can take advantage of the 3-for-2 deals that Boots often have running. There is one on at the moment with gorgeous
Christmas
outfits included so well worth checking out, I have my eye on these for the twins.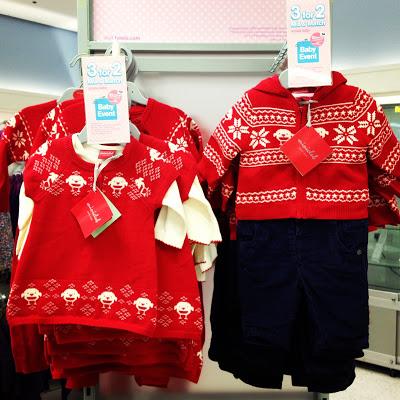 I definitely give Boots Mini Club clothes a massive thumbs up for quality, range and of course style which means trendy kids clothes at affordable prices, just what us parents like.
*Disclaimer: I received some free outfits for my three children in exchange for a review but this has in no way biased my opinion, I love Boots Mini Club clothes. All views and opinions expressed here are my own.