My children love bubbles! They would have me blowing bubbles all day for them if they could. It is a joy to watch and hear the amount of fun and laughter that is generated from popping and chasing bubbles so I was delighted to be given the opportunity to put the 
Gazillion Tornado Bubble
 machine to the test.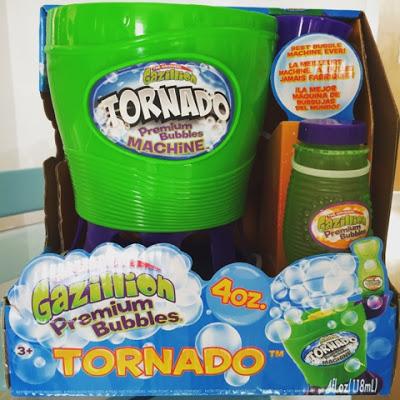 The Gazillion Bubbles Tornado Machine 
The box contains the Gazillion Bubbles Tornado machine and a 4oz bottle of Gazillion Bubbles non-toxic solution which is by far the best bubble solution we have tried as a little really does seem to go a long way. You will need 4 AA batteries and I am very pleased to say these are lasting really well as I have had bubble machines in the past that literally eat batteries.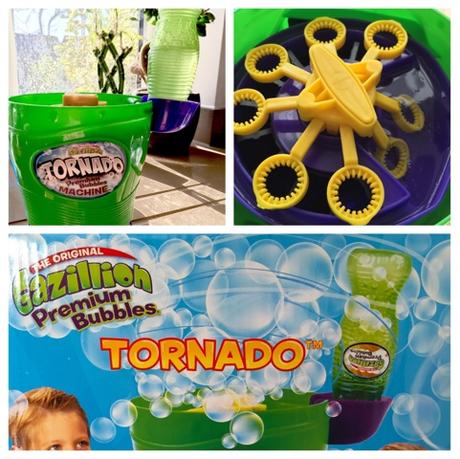 The cool thing about the Tornado is the way that it blows a storm of bubbles straight up into the air which is fantastic for kids who love to run about popping them like mine. There is no pump or wait time, all you do is pour the bubble mix in, press a button and hey presto a stream of bubbles floats up into the air. It really is a fantastically designed machine.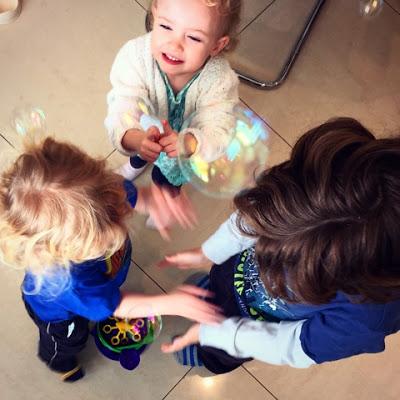 Gazillion of bubbles floating upwards
Our Verdict
The great thing about this bubble machine is not just the impressive stream of bubbles it creates but the ease of use and the very little mess that it generates. It is low on battery and bubble mix consumption as well and generates so many bubbles, gazillions of them, that it is (in Ben's words), "the awesomest bubble machine ever" and according the the twins "so much fun!".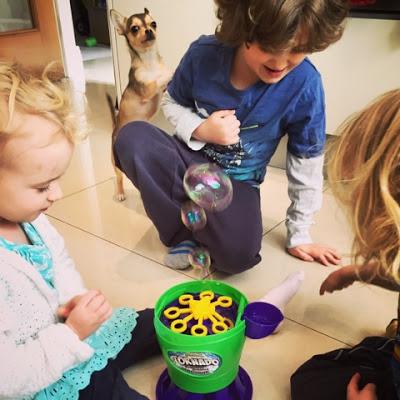 We have had so much fun testing the Tornado machine out indoors I can't wait until the summer is here and we can use it in the garden. I can already imagine the fun that will be had by the kids and our puppy Tuco as they chase the bubbles about, trying to pop as many as they can.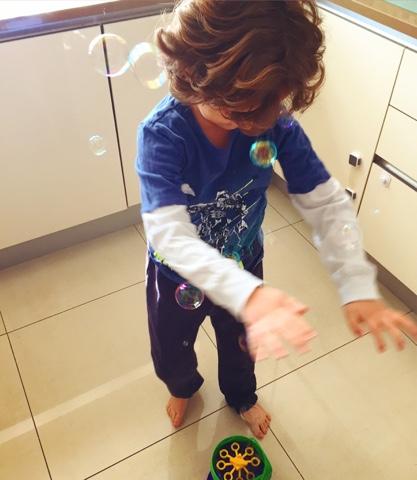 The Gazillion Tornado Machine is available to purchase form Tesco priced at £15. It is by far the best bubble machine I have come across and is guaranteed to provide lots of bubbletastic fun, you will be very pleased with your purchase.
*Disclaimer: I received the Gazillion Tornado Bubble Machine in exchange for a review. All views and opinions are my own and unbiased.