It is interesting to learn about the origin of Chai Point. It is the brainchild of Amuleek Singh Bijral. The chain belongs to Mountain Trail Foods Private Ltd. There is a unique tagline that says it all for this business. And that is the crux of the matter. It is "India runs on Chai". And how true that is. In fact, it is all about hygiene, quality, economy. Whosoever feels that for a good refreshing cup of tea you have to spend some extra bucks to meet the quality and taste of your standards must visit any Chai Point outlet. The story begins with a young guy working with Microsoft after completing his MBA from Harvard Business School. Mostly on travel, this young guy misses a good cup of tea that doesn't pinch on your pocket. And then the entrepreneur in him compels him to leave his job.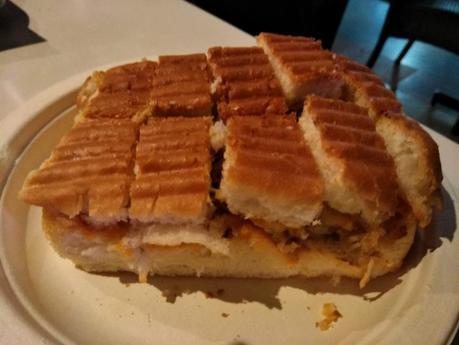 Amuleek left his high profile corporate job with a mission in 2010. And thus comes the first store of Chai Point in Bangalore (now Bengaluru) in April 2010. The mission with a long term vision and an undying zeal bring the brand to eight cities of India and a recognition among all tea lovers in the country. In fact, the corporate youth are definite fans of the brand for various reasons. First and foremost is the quality of place, drinks, and snacks you get there. Secondly, it is pocket-friendly. Four friends can have a superb class of tea within 100 bucks. That is really amazing. Thirdly, the hygiene, cleanliness, taste, and service factors are second to none. Next is the range of products within affordable limits. And finally, it will not be wrong to say that Chai Point is bringing back the culture of Chai in the country back.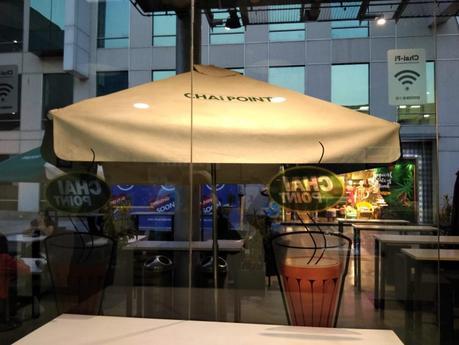 Chai Point
I like Chai Point outlet in Cyber Hub, DLF Cyber City, Gurgaon (now Gurugram). You must visit their website to gather a lot of details on their versatile products, quality of service, and various offers. If you have not been to any of their outlets, you are really missing something. Try their Chai Flask Combos. In drinks, you have an option among Hot Chai, Cold Chai, and Shakes. Banana Cake is fabulous. In Iced Chai and Shakes, Peach, Imli Jaljeera, Chilli Guava, and Berry Blast are all fall in the must-try category. Because all are unique in taste and flavor. In hot Chai, there is Gur wali Chai, Ginger Chai, Green Chai, and a lot more. Did I tell you Chai Point is high on tech and a number of corporate/end customer offers?