This is one quick review as I previously didn't had any plans about making a review for this product.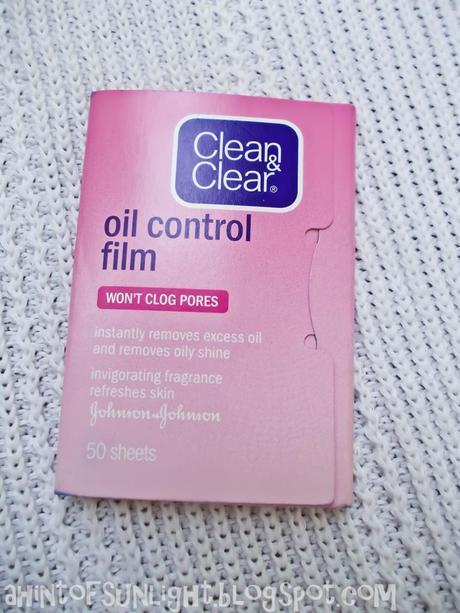 In fact the reason why I am writing a review right now is because I need help. I want to find a cheaper alternative to this product. P124 for just 50 pieces of blotting sheets, don't you think it's too much?
But I have no choice. This is my HG blotting sheet. It has made it's way to my make-up bag (which was really just my pencil case back then) long before foundation, lipstick, blush, or even a trusty lipbalm did. I tried cheaper alternatives in the past but none of them comes close to Clean and Clear Oil Control Film in doing the job right.
Let me talk about the product first in case some of you actually haven't heard of this.
Claims:Instantly removes excess oil and removes oily shineinvigorating fragrancerefreshes skin
Price:P124 ~ $3
And of course, it's true to it's claims. I even love the scent of the grapefruit variant. It's the sort of scent that you would want to fill a room with. It does not stick to your skin so it doesn't cause any inconvenience. It can be pretty strong for some, but there's always the unscented variant so you can't take this against the product. My only gripe again is the price. sigh.
And so.. packaging-wise. It's very handy. It's small. You can take it anywhere. You can "push" it at the back so you can easily take a sheet of blotting film out.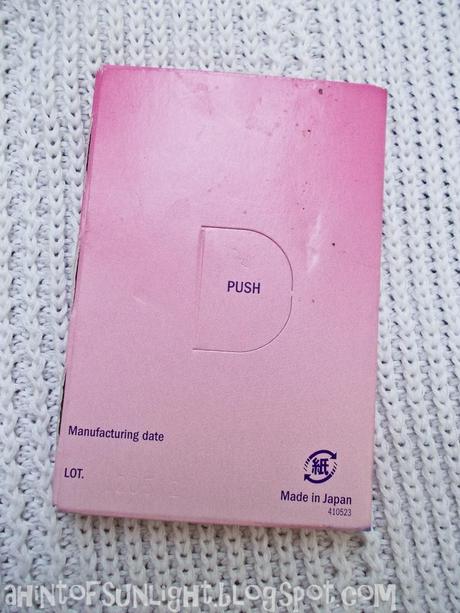 It also has a sticky tape inside the cover.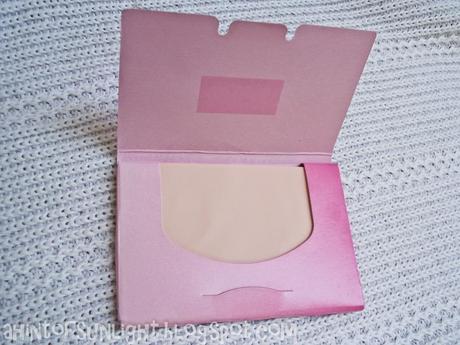 So the product sticks like this whenever you need to get one. Because this is an oil control film, it's a bit harder to separate a sheet from the rest compared to the ones made with paper.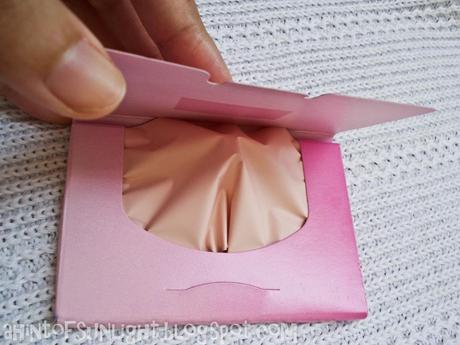 I don't get the material. Definitely not paper. Kinda like plastic or rubber. Not good for the environment, in case you care about those stuff.
I heard some people get breakouts from using blotting sheets. I don't get that. I think that only happens if you rub this on your face, therefore distributing whatever bacteria or pimple-causing what-not there is. Don't rub. Blot. Dab. Pat. Whatever you call it.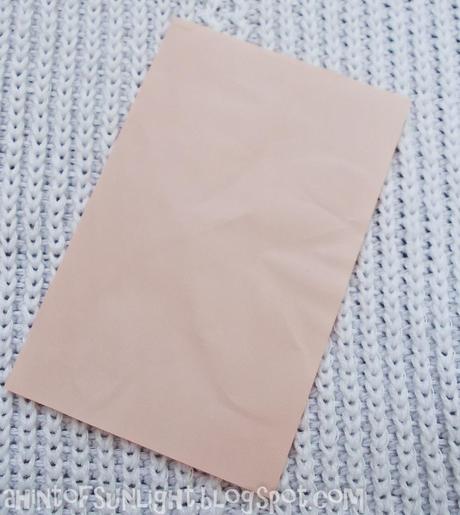 A clean sheet
versus
A used one: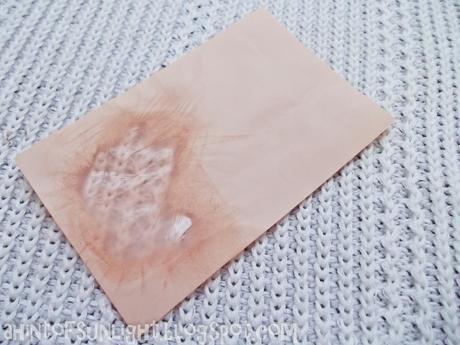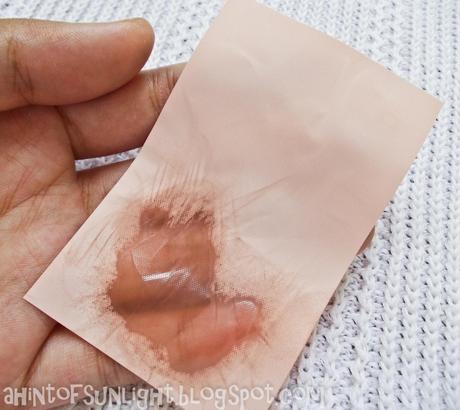 This absorbs oil really really really well. Even if you're not that oily, it still manages to absorb some oil.
If you are wondering why I only used half of my blotting sheet, it's because half is enough to absorb all the oil from my face. I have combination skin and the only spot on my face that gets oily is my nose. hahaha. as in dun lang tlga.. Sometimes, forehead and chin kinda becomes oily too but that's very rare, and usually at the end of the day.
So what I do? 
In order to save, I cut the sheets in half and then I transfer them to an old container. Like this!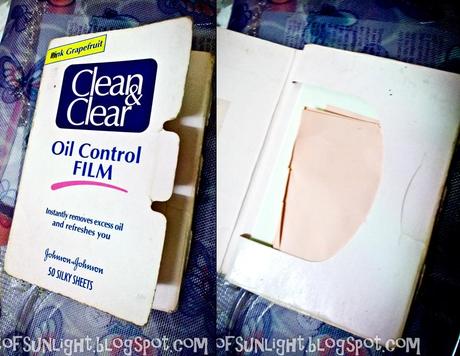 That way I get 100 sheets! I have to use the old container because I can't cut all 50 of them at the same time.   
How I wish Clean and Clear  would just make a mini version of their Oil Control Film instead. Then sell it for a cheaper price. My only complain about this is just the price anyway.
Nevertheless, this product gets an easy over-all rating of:5/5
I recommend this and yes, I shall repurchase. That is, unless you have a better product to suggest?
Now you are probably thinking.... you don't really need a blotting sheet.. You can make do with just reapplying your face powder .. 
While there are instances when you can get away with that, reapplying face powder again and again can easily make your face look cakey. Also, what if you did had all that contouring and highlighting going on? Don't tell me you'll just cover it all up with powder once you get oily.
Blotting sheets are also very important when you are doing somebody else's make-up. Photoshoots tend to go on for hours and there are some models who have oily skin. Shiny faces do not look good on camera unless that's the look you are going for.
Also if you did somebody else's make-up for a special occasion, say a graduation or a party, you're obviously not going to be around with them for the rest of the evening to retouch their make-up. Be a  thoughtful make-up artist and have them bring a few blotting sheets. 
That's it!
Thanks for reading my blog!