It feels like forever since I blogged about a product that I really really like. I mentioned a few months back that I received this package from iWhite Korea. There were plenty of good stuff in that box, but the one that I was most excited about was the Purifying Essence.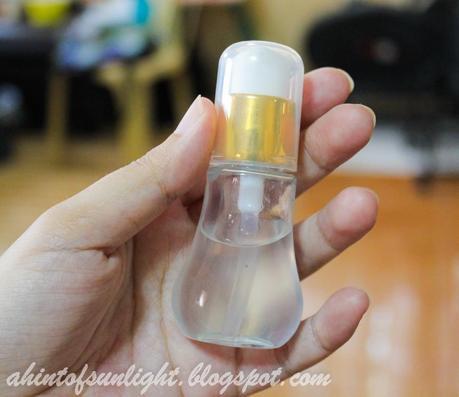 iWhile Purifying Essence
Upon the time I'm writing this review, I'm not sure if this product is out in the market yet.
So what does it do?
It's specifically made to be used before using iWhite Nose Pack Blackheads and Whiteheads Remover or their Whitening Pack Peel-off Mask. 
I already reviewed the latter in the past. You can read the review here but I'd highly recommend that you finish this article first because I hope that in the end, you'll be as excited about this product as I am.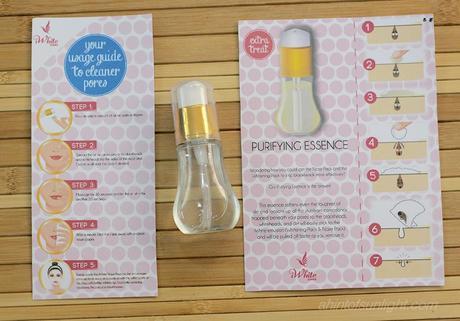 I wish I had a better picture of this. But as you can see in the illustration above, what it does is that it opens up the pores so the nose pack can easily pull the blackhead out.
Blackheads and whiteheads are my main skin problem since puberty and this problem just didn't go away. So I admit I was a liiiiiiiittle skeptical at first.  I've tried plenty of products before that claims to do the same thing, but they've all failed me. 
I had high hopes for this one though. I don't know. Unlabeled bottles just look more mysterious .. like it's more of a magic potion than just a beauty product.
So the instruction's pretty simple.Step 1) Apply product on your nose.
I only ever had to use this much: So unless it expires first, I think the full bottle can last for more than a year.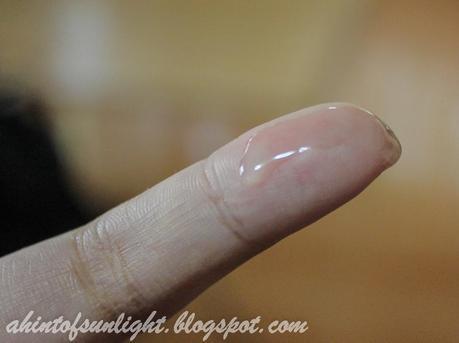 2) Massage on your nose for 30 seconds, and then leave it on for another 30 seconds.
The product itself feels a like light oil. There is a slight warm sensation on the skin while massaging.
3) After a minute, wipe of the product using tissue or cloth.
Note: Do not wash off. Just wipe off.Make sure not to skip this step.
4) Right after, use iWhite Nose Pack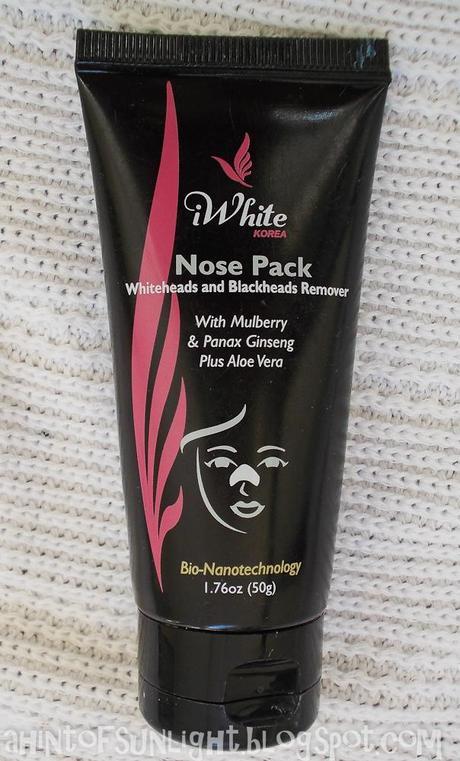 5) Once it's dry, peel off.
Now normally, I don't like posting pictures of icky stuff on my blog.But today I'm going to make an exception.
After following these steps, this is what my strip look like.(brace yourself, this is gross)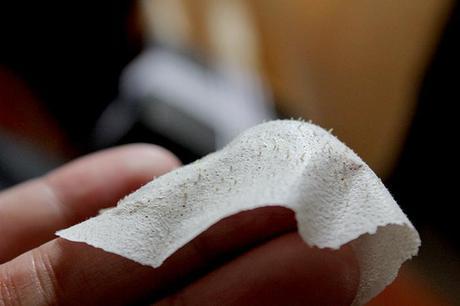 And a close up.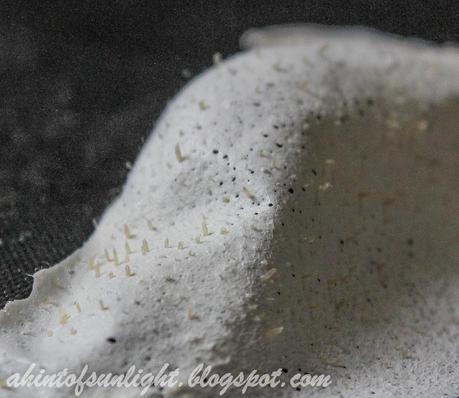 Mind you, this is on one of those days when I don't really need to clean up my nose yet, but figured I didn't had another chance to take pictures.
Gross pictures aside, you can plainly see how effective this product is. I've never, in my whole life, ever used a product that allowed me pull off as much.
So I was worried.. what if the product is too strong? what if it had hidden side effects?
I've been using it for nearly three months now, once or twice a week, and so far, I've never had any breakouts or allergic reaction.
My only worry is that once this gets out into the market, it might come with an expensive price tag.
But RIGHT NOW, this product is definitely HIGHLY RECOMMEND and gets a 10/10 rating from me.
Now, here's a cute picture of their new packaging for iWhite Nosepack sachet.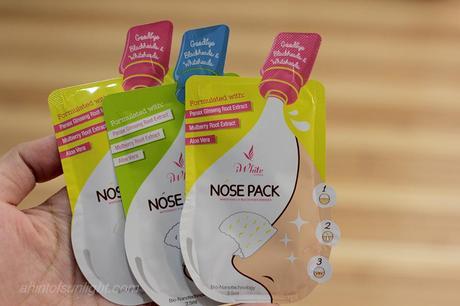 What do you think about this new product?
iWhite Korea is definitely going mainstream in the Philippine market and I think this product is a first. 
Thanks for reading my blog!