These  lines are extract of few of my poems written on my conversation with  life :)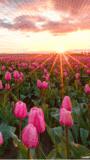 You thought you could run you could escape ,
"my eminent defeat" , you said " is my fate"
With a slain heart I pleaded but in vain,
your arrogance and your pride turned you blind
you said"I am your child" but" your hands are tied"
"I must play my part on your stage
and
 should have no complaints,
my destiny is to write and applaud your plot , your games ."
You are supreme the ultimate power !
If I walked you controlled my gait,
You are divine so controlled my smiles ,
You claimed
"my lonely heart will find a soul is my hope against no hope
I shouldn't wait for respite from my fate,my lonely nights are
marvels of destiny !"
I told you my life " I am a tenacious child "
"I will not stop will find my way ,
my long strides ,though tired but will walk against the tide,
will leave no stone un turned , till you set me free from the curse of destiny
and re write my fate "
 Now don't you hide from this child,you should have thought when you were being beguile!
your hoodwinks your lies now lie by your side
I walk away from your spell , now you have no control
I am a musketeer,I found my way
I found my love , I found my soul
Now why do you smile sheepishly and hide ,
"Wait this is part of your role on my stage"
Is this what you are trying to convey ?
If so then hold my destiny , I have no complaints !
copy right (c)alka narula
photo credit photobucket