Creative office brand SPACES launches in India creative working environments with a unique entrepreneurial spirit. The first of its kind creative workspace opens in Gurugram and thus Spaces debuts in India. In fact, the organization is a global pioneer in this field. Their first launch comes in Cybercity that is one of the best places to work. I think the concept of 'Best Places to Work' will change. It will shift from organizations to such Co-working places. That are now in no way less than any world class office with all kind of facilities and amenities. As the concept of remote working is increasing fastly. With it comes freedom and flexibility. Anyhow as an individual professional or a startup, as you start growing, it becomes difficult to work from home. As it not only becomes boring but it also lacks a proper rhythm free from any distractions.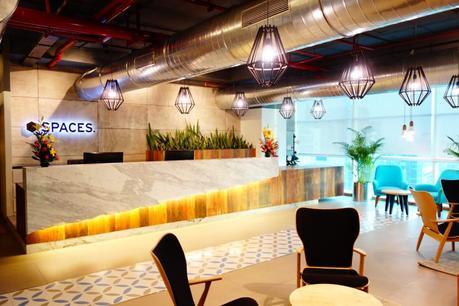 Thus you need creative workspace environment. Creative workspace not only brings freedom and flexibility but also brings in a lot of other opportunities to collaborate. In fact, there are many large organizations that use co-working space when they start in a new country or city. Uber is a live example that uses SPACES in the UK and many other countries. It saves them from a large investment in the launch of their own setup. And thus saving a lot of capital investment. The business stays focused on operations thus gaining faster growth. Spaces has its headquarters in Amsterdam. It is a global leader in creative working environment with a unique entrepreneurial ethos. The inspiring environment here aims to integrate lifestyle into work. In fact, members get ample opportunities to network and connect.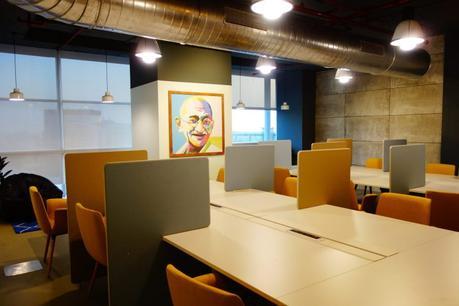 Creative Workspace
The Gurugram Creative workspace is a world class setup. It has more than 430 seats in the hub's vast work area. It includes a cafe to serve coffee and fresh deli food. The location has ample space for private meetings, silence zones, and meeting rooms. This is the 25th facility globally for SPACES. The next target is Chennai to open a world class state-of-the-art Creative Workspace.