So, after Curry Company South City 2, my food journey takes me to the same company's other outlet. It is Curry Company Delivery, Sector 56, Gurugram (or Gurgaon). And that is merely by chance. I had no initial plans but then hunger can make it happen anytime. Since I was around, so decided to give it another try as the earlier experience was quite okay. This time again delivery was well within time. Packing was better. And food, as usual, good. But then there are always improvement points in life that keep you thriving for doing better and better every time thus giving something new to the customer next time. So, here are some small improvement points that can make a big difference. Firstly, they should label paranthas, naans, and rotis to avoid confusion. Let me take a real-life example. My order had Pudina Prantha and Missi Roti.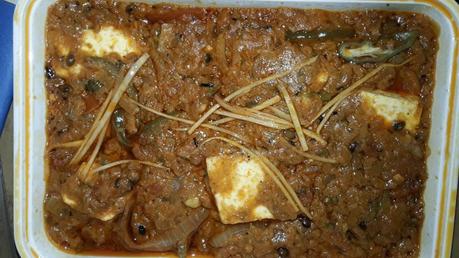 Though each kind of bread from Curry Company Delivery comes in individual packs but bears no labeling. Now, to grab  Missi Roti first, I have to open each pack and check. If there is a small sticker on top of each bread pack, it makes it easier for me to identify and open the right pack first time without any confusion. Secondly, your mint chutney that comes with kebabs is wonderful in taste. I want to know the secret behind it. Thirdly, since it is north Indian food outlets, think of adding some mouth fresheners in delivery. Lastly, oil level in main course vegetables is on a little higher side, just see if you can lower it a bit. In fact, these are my personal observations, so just run a survey or poll before making any changes so as to make a larger chunk of your customers happy by that.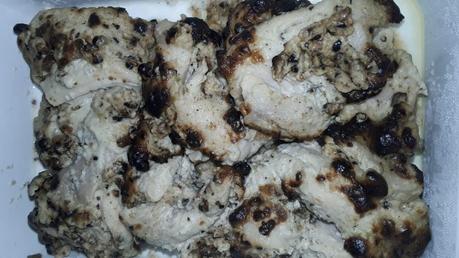 Curry Company Delivery Gaining Popularity Fast
My order this time from Curry Company Delivery includes Cream Paneer Tikka, Murg Kali Mirch Tikka, Kadhai Paneer, Pudina Prantha, Lachha Prantha, and Missi Roti. Both the tikkas are fabulous in taste and unique in preparation. In fact, I would recommend the company to add Kali Mirch Paneer Tikka for veggies. Paranthas and Roti were good. Kadhai Paneer is, is the winner this time with excellent thick masala gravy and perfect preparation. Overall, a better experience than last time. Hope to see this trend on a continuous basis. Also, visit their website if you wish.