As most of you are probably aware by now the Minions are back for the summer with Despicable Me 3 coming to the big screen at the end of June so get ready for lots of screams of "banana' from kids everywhere.  Despicable Me Mineez from
Flair
 are the new range of collectible toys based on the hit movies and we have been sent a selection of them to review including a Blind Pack, Micro Key Ring, Drop and Pop Minion and a Collector's Tin.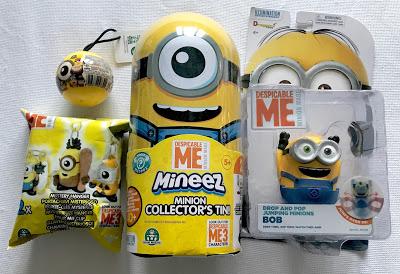 Our Verdict on the Despicable Me Mineez Range
We loved the surprise element of the Blind Pack (RRP £2.99) and the kids scrambled to get the fun Minion ball container it comes in opened to see who was inside. There are over 75 characters for kids to collect from across 5 different segments with the added excitement factor of rare and limited edition ones to be found also. We got a hilarious Hungry Minion holding his 'Watz fo Lunch?' sign, perfect for my kids who never stop asking for more and more food!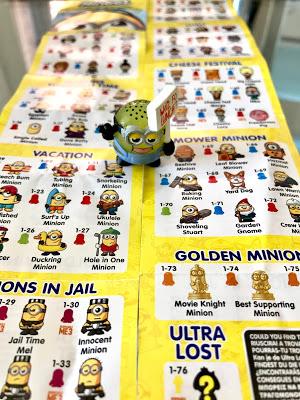 There are twelve fun Micro Key Ring (RRP £4.99) characters to collect which have a super strong big clip which will pretty much attach to any rucksack etc. The Key ring is also blind packed for added surprise. We got a Beehive Minion.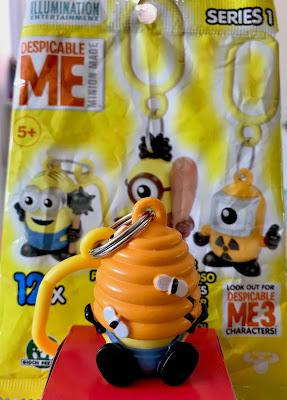 Out of all the toys we were sent the Drop and Pop Minion Bob (RRP £8.99) was definitely the biggest hit and the one with the most entertainment factor guaranteed. You pop you Minions trousers down, twist and drop him and he then bounces off the floor and really high into the air - so high all my efforts to do a video clip of it have failed miserably.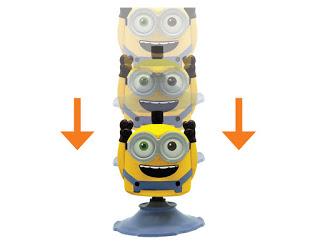 There are three different ones to collect and they are definitely a lot of fun. The only thing I have to mention about this is that the kids need help to pop the Minions trousers down as it is quite tough to do for little hands.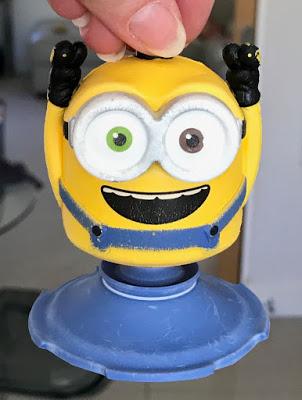 The Collector's Tin (RRP £14.99) not only looks great but it is perfect for safely storing all the Mineez figures which gets a big "Mummy thumbs up" from me as it means no more wrestling them off Tuco the chihuahua who loves stealing little plastic toys like these Mineez.  It also comes with two exclusive figures to kickstart your collection and then keep them safe.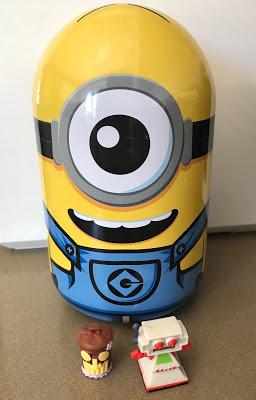 We got the Tiki Trash Can and Clive Robot inside ours. As you can see there is plenty of room to store loads of Mineez inside the tin.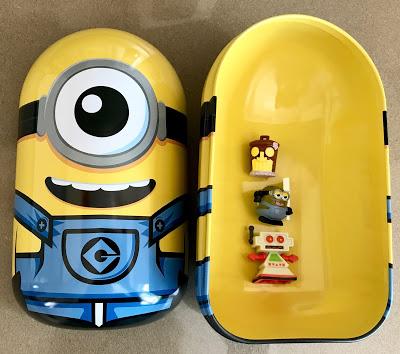 The Despicable Me Mineez toys are fun and with blind bags priced at £2.99 make great pocket money toys for little fans to collect. Mineez are the perfect holiday toys to bring with you to keep kids entertained too as they are small enough to pop in you bag and bring along anywhere. The range is aimed at ages 5+ years and you can find them online at 
Flair
 and in the usual toy retailers including
ToysRUs
 and Smyths Toys.