I have always loved being brown-eyed.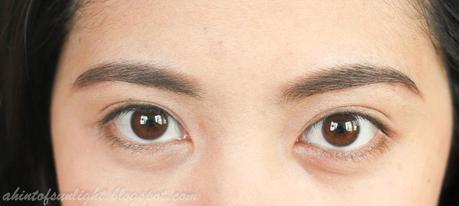 But sometimes it gets boring(typical?). 
I have always wanted to try grey circle lenses so when Uniqso sent me a pair of Dolly Eye Cookie Grey(EOS), I was extremely happy.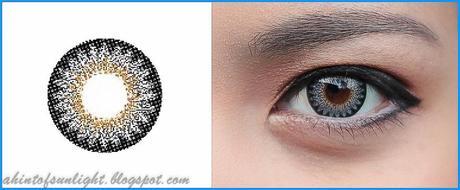 I was elated when it finally arrived!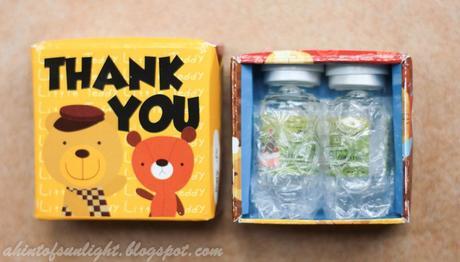 The first thing I noticed about Uniqso is that they have really cute and unique packaging.Each vial is in bubble wrap so it's well protected.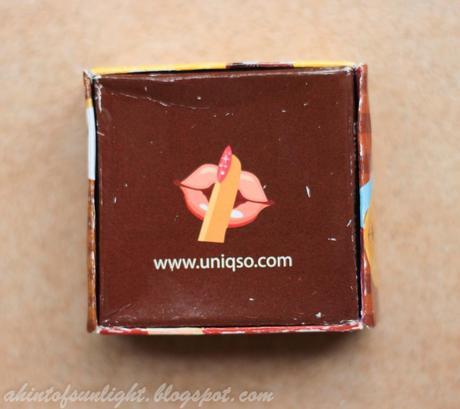 Uniqso's logo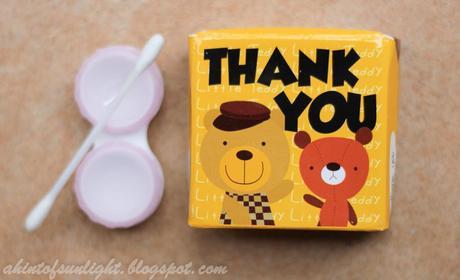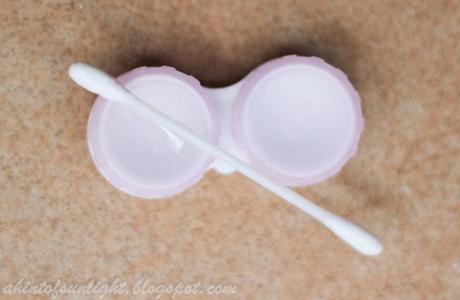 It came with a free case with a Q-tip attached to help get the lenses from it's bottle.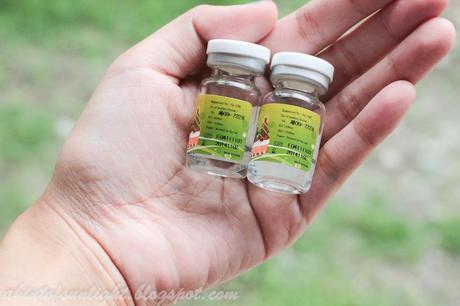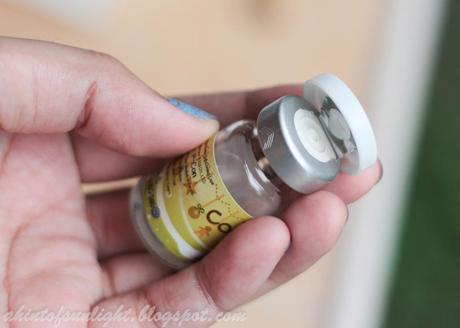 Each vial is well-sealed. I had a hard-time removing these metal foil thingy. But at least I know for sure that nobody else opened these bottles before me!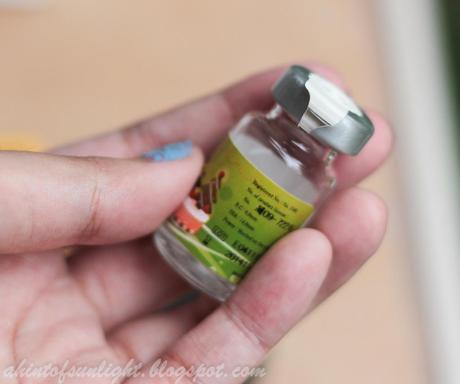 Once it's torn off, there's no way getting it back.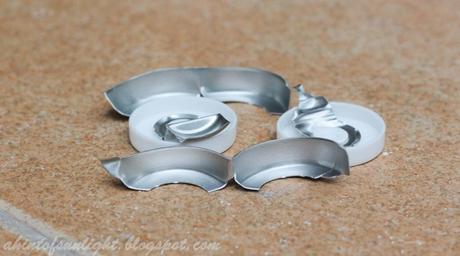 these evil things were a little bit difficult to pull, and were scary too. I kept on thinking that they can easily cut me.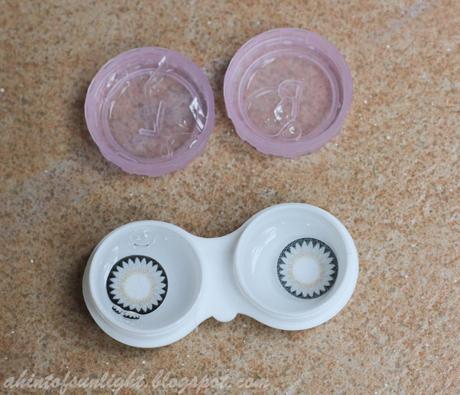 Dolly Eye Cookie Grey(EOS)
The lens on the right is upside down.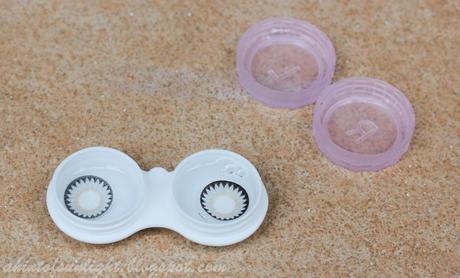 These lenses come in 6 colors. Other than gray, it also comes in blue, brown, green, pink and violet.
Dolly Eye Cookie Grey(EOS) Specifications:
Base Curve: 8.6mmColor Tones: 2 TonesDiameter: 14.5mmReplacement Period12 monthsWater Content38%
Enlargement:
As the diameter is only 14.5mm, it may not be significantly enlarging for some. If you want those extra-huge, googly, doll-like eyes, then this isn't the pair for you(despite the name of this series). I happen to have a small face and eyes so these are just right for me. It looks natural enough to be worn on a daily basis, but I can also be creative with make-up to achieve that dolly look when I want too.(I did a scary doll make-up once. Wanna see? Click Here)
Comfort:
As I'm not the type who wears contacts everyday, I experienced an initial irritation the first time I wore this.After a short while the irritation went away. I've been wearing this for long hours and at times, I forget that I'm wearing contact lenses. And even if I do remember, I hardly feel that I have it on. I was wearing this when watching World War Z in big screen and even if my eyes were always rapidly moving(those zombies are fast-moving!), I didn't experience any discomfort.
Color and Design
The color looks absolutely beautiful over dark eyes. It doesn't look as natural up-close but from afar and in portraits, it actually looks ok. I could pass it off as my natural eye color if only I don't happen to reside in a country of black/brown eyed people. Generally, grey circle lenses can be flattering to any skin tone. But this pair works even better because of the dark brown ring near the pupil that warms up the over-all color a bit. I think it pretty much matches my skin tone, which is warm/fair or medium-fair. At the very least, I don't get people staring at me when I'm at the mall.
I think the best proof that it looks natural is my father didn't notice it at all. My mom purposely asked him if he noticed anything different about my eyes. He pointed out my brows and eyeliner but never mentioned my eye color at all... which kinda made me sad as I got my eye color from him and he didn't even noticed when that special connection was obscured by cosmetics. *sob*
Now for some close-ups:

Dolly Eye Cookie Grey(EOS)
inNatural LightLeft: with contacts | Right: no contacts(Actually not wearing make-up in this shot except eyeliner and eyebrow pencil)


 Dolly Eye Cookie Grey(EOS)inIndoor. Dim room.Left: with contacts | Right: no contacts


OutdoorWithout flashWearing make-up here. See how a simple eye make-up can do A LOT.  


OutdoorWith flash
This is very easy make-up. Just some brown eyeshadow, black eyeliner on the lashline and white eyeliner on the waterline. One important factor is the mascara. It really opens the eye. You can compare the picture above to the picture below where I'm not wearing mascara.



You can see that on the second picture, my eyes look more tired and droopy.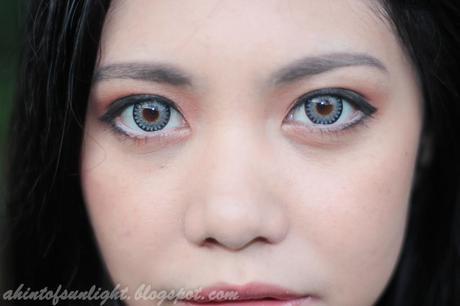 With flash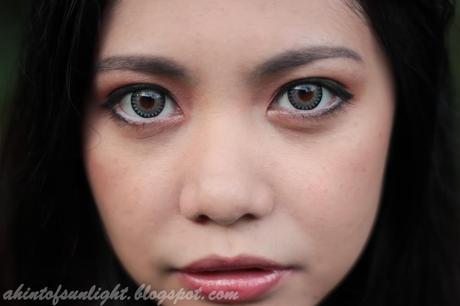 Without flash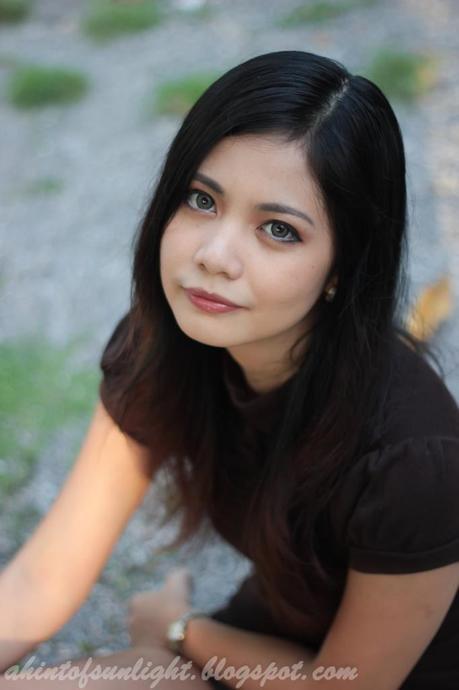 Outdoors
Summary:
These pair of grey circle lenses are great if you happen to be Asian and you want to change your eye-color but still wants to look natural.They're comfortable enough and the enlargement definitely enhances your look without looking like you're trying too hard. As with most circle lenses, this is best worn with eye make-up.
I find them quite photogenic too, both during daytime and nighttime so excuse me as I am now going to flood you with my pictures.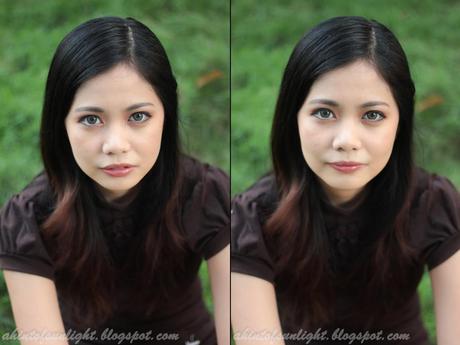 natural light+no flash/green background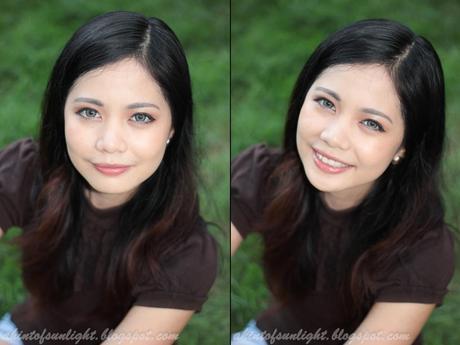 natural light+flash/green background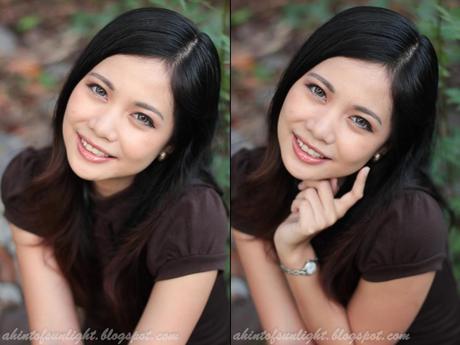 natural light+no flash/brown background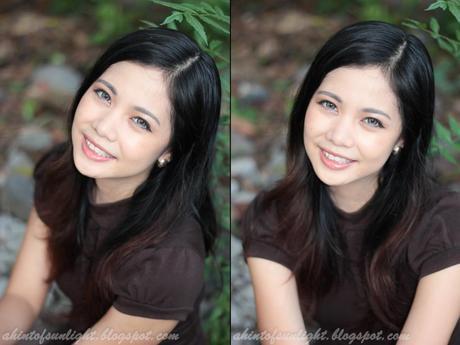 natural light+with flash/green background
The images above are hardly edited(only brightness, diptych and watermark). Hence if you zoom in, you can still see some of the blemishes that my foundation wasn't able to cover. But this is one thing that I like about wearing contacts with eye make-up. They create contrast in your face so your skin imperfections are less noticeable.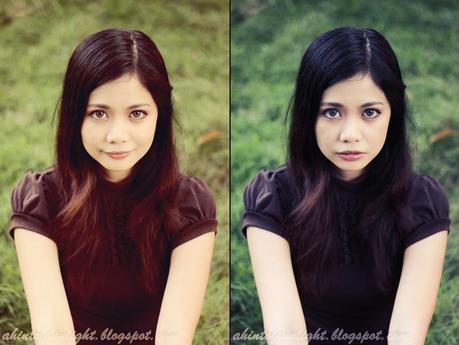 These are edited. duhleft: warm filterright: cool filter
Conclusion:I like these lenses. I definitely recommend. I also recommend Uniqso. Head over to their site for more designs. You can read my review of their store here.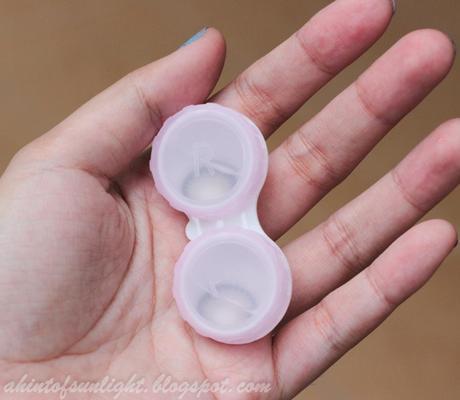 Are you dark-eyed too? What are your favorite contact lenses?Also I heard people with lighter eye color normally tend to have a harder time picking the right colors for them as colored contact lenses are usually made for dark/Asian eyes. How true is that?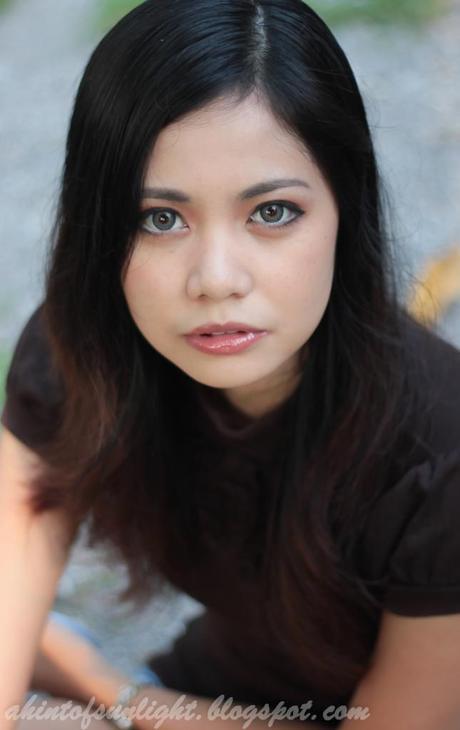 boo!
Thanks for reading my blog!