The #Thankgoodness Challenge
BritMums along with Dolmio challenged me to create a #ThankGoodness mid-week meal from a hamper of good things which were delivered straight to my kitchen.  As you can see we got lots of healthy and delicious looking ingredients to work with.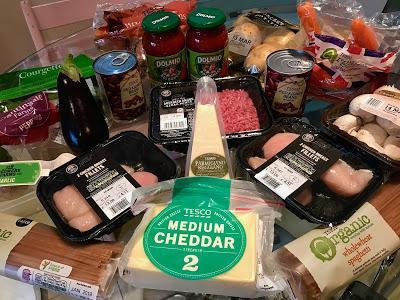 The goal: A simple, good-for-you meal including a jar of Dolmio Bolognese sauce which contains no artificial colours, flavours, preservatives or sweeteners. So how did we get on?
Our Creations
My kids are all pretty fussy when it comes to food, having various preferences and definite dislikes to different ingredients, textures and combinations that I have to work around for every family meal. It can become a bit of a chore to say the least and I do tend to stick to favorite tried and tested meals to avoid complaints. This is why the #Thankgoodness Challenge has been so good, not just for the kids but me too, I have tried out new family meals and on the whole everything has been a hit.
Chicken & Vegetable Egg Noodles
For our first meal with our hamper we had chicken, vegetables and german style egg noodles with Dolmio Sauce.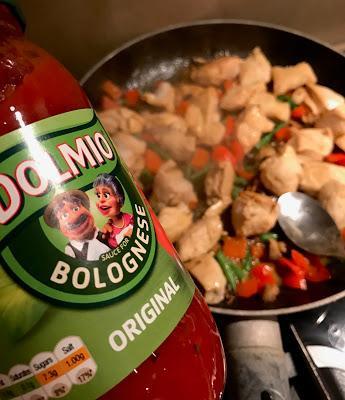 It was delicious and everyone agreed. There is definitely a real sense of satisfaction when you look around the table at the end of the meal and all plates are clean and best of all I haven't had to encourage/nag/coax any of the children to eat.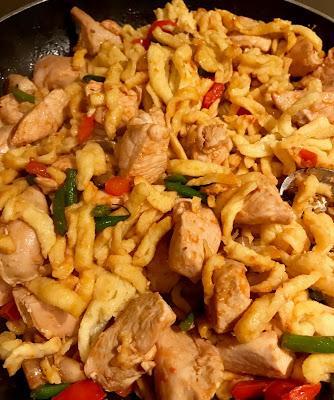 Homemade Pizza
We decided to try our own homemade pizzas another evening using pre-made pizza bases, some Dolmio sauce and a whole host of toppings including some leftover chicken, ham, sausage, mushrooms, sweetcorn and cheese finishing it with fresh rocket for that rustic look. It was not only fun to make but tasted better than a ready made one.
Sausage & Vegetable Gnocchi in Dolmio Tomato Sauce
Another hit meal was made with sausages, peppers, mushrooms, tomatoes, green beans and gnocchi, again topped with freshly grated parmesan cheese. There were smiles all round when I served this and made a nice change to sausage and chips which is usually what I default cook when using sausages.
Spaghetti Bolognese
Next up we had a super vegetable loaded spaghetti bolognese using a jar of Dolmio Bolognese Original, wholemeal spaghetti which we had never tried before and now prefer, minced beef, courgette, mushrooms, tomatoes and carrots topping it all with freshly grated parmesan.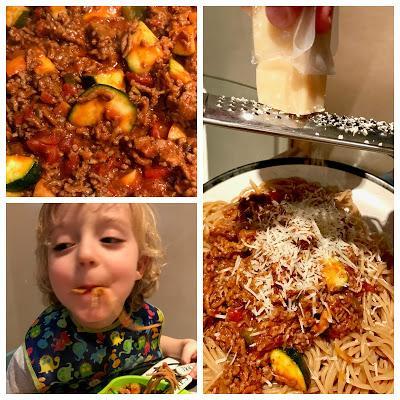 I also made up some garlic bread with the garlic we had been sent and it was the perfect accompaniment to our meal which went down a storm. I was definitely giving myself a big high-5.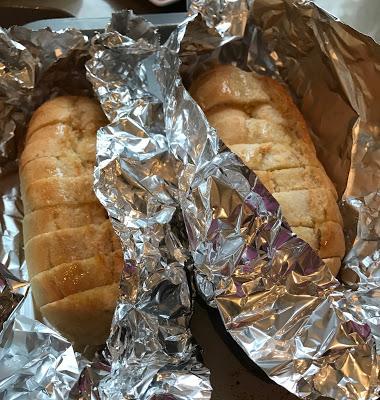 Ham, Salad Beans & Pasta in Dolmio Bolognese Sauce
We also had a super quick weekday meal using some left over ham gammon chopped and sauteed with peppers, mushrooms, a tin of salad bean mix and half a jar of Dolmio Bolognese Original sauce which I served with pasta.
Beef Meatballs & Vegetables in Dolmio Bolognese Sauce
Meatballs are always a hit in our house and Dolmio Bolognese Sauce made them even tastier. I also added lots of vegetables to up the healthiness factor so a big win all round.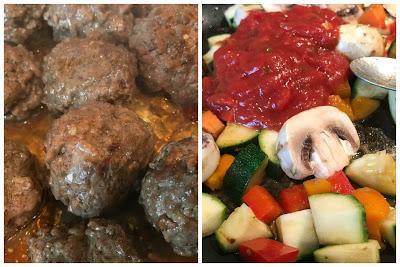 My Verdict
I have loved the Dolmio #ThankGoodness challenge, it has proven to me just how versatile a jar of Dolmio Bolognese sauce is and I have also learned (and been amazed by) all the fantastically healthy ingredients that go into making it. My family has enjoyed having some new and different meals instead of my go-to family favourites which I think everyone was getting a bit bored of to be honest. As a result I will always have a jar of Dolmio Bolognese in my food cupboard ready to inspire and make family meal time not just easier but tastier too. 
Dolmio Bolognese - What's in a jar?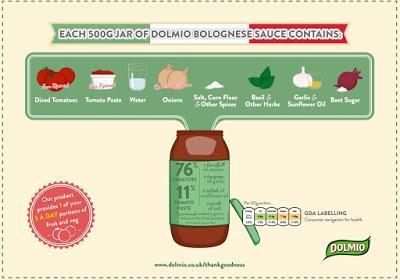 Dolmio Bolognese Original 500g sauce is 100% natural. In each jar, you'll find at least 10 juicy diced tomatoes, a dollop of tomato puree, half an onion, a tablespoon of sunflower oil, a couple of cloves of garlic, a handful of herbs including basil, a teaspoon of cornflour, a teaspoon of salt, a pinch of pepper, two teaspoons of added beet sugar for taste, a squeeze of lemon juice, a splash of water and nothing more. In fact, a jar provides a family of four with one of their 5-a-day each and that's before you add any further veg to the meal! I love this video clip which shows what exactly goes into a jar of Dolmio Bolognese.
Bet you were surprised by that, I was!
Disclaimer: This post is an entry for the #Dolmio #ThankGoodness Challenge, sponsored by Dolmio. www.dolmio.co.uk/thankgoodness