When a book comes from a journalist, it is sure to have a great amount of research into it. The same happens in the case of Double Interest: A Gripping Technothriller by Odeda Yaari. Odeda Yaari is a journalist, lecturer, and writer. The fact that her screenplays are soon going to be on the big screen. Odeda is also a biographer, literary editor, and book publisher. She has more than 15 years and 160 life-stories to her credit. I think when you are a successful journalist you get the grip of content what people would like to read. You get the mastery of creating a high level of engagement. And on top of it, if you are a literary editor, you very well master the language.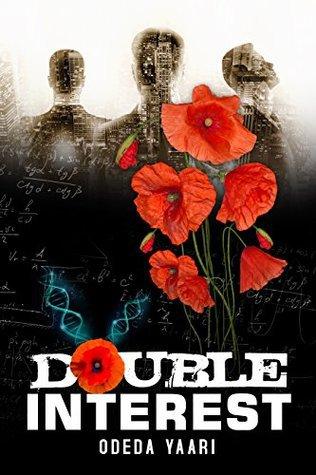 Double Interest: A Gripping Technothriller by Odeda Yaari has an absorbing storyline. The characters and story evolve in a very interesting manner. You will have to chase the story and there comes a twist in the story the moment you arrive at some conclusion. It is a mystery technothriller. In fact, there is a good combination of good story, strong characters, magnificently crafted storyline, and high level of suspense. All this makes it a superb read. The story is about three scientists that research in the field of biolifescience and develop a genetic structure that can change the world in a big way. Each of the scientist takes it in its own way. And then start a series of obstacles with a severe threat to their secret discovery.
Double Interest Is A High-Level Drama
The story of Double Interest: A Gripping Technothriller by Odeda Yaari involves drug lords, dark politics, high level of drama, long chase, and chain of plots. All working against the secret discovery by three scientists. Will they be able to tackle these risks and save their secret formula? Or will they surrender? You will have to grab this interesting book to experience the real excitement and thrill. Various characters like Sophie, Dana, Ron, Yoni, and David will engage you well with the story. Overall, Double Drama is a high-end drama.