What India was badly needing for the last couple of decades, Mahindra Group showcases it. We are talking about India's first driverless tractor which they have been developing and testing at Mahindra Research Valley in Chennai. This is something farmers would love to use. Of course, there will be a high-cost factor that the poor farmers would not be able to bear. But then there are always alternative measures to make technology reach the deserving people. Like, there can be a model of rentals or pay per use. Or in fact use now pay later. So that farmers use it during cultivation and pay later after selling their crops. As a matter of fact, central and state governments can come up with some farmer-friendly schemes in this regard. Those should be budget friendly too.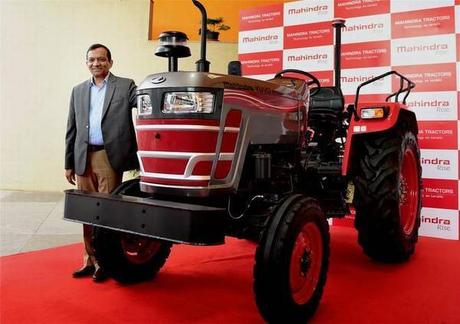 Google is already working on a global level on driverless cars. The Dirverless tractor would be very helpful for farmers in many ways. Firstly, it will give him ample time to concentrate on other productive jobs. Secondly, it will help farmers grow fast. Thirdly, it will also be a valuable addition to the advancement of our country. Pawan Goenka, Managing Director, Mahindra & Mahindra (M&M) says, "Our tractor R&D has always been at the forefront of pioneering cutting-edge solutions. Today's display of the driverless tractor is another proud moment for us, as it opens up new possibilities in farming. We are happy to dedicate this innovative mechanization for the global farming community, in line with our Farming 3.0 proposition".
Driverless Tractor Will Bring A Revolution in Farming
Rajesh Jejurikar, President, Farm Equipment Sector, Mahindra & Mahindra says, "Today the need for farm mechanization is higher than ever before, due to the labor shortage and the need to improve productivity and farm produce yield. Coupled with our 'DiGiSENSE' technology that we launched last year, the driverless tractor offers a distinct advantage to the Indian farmer by bringing an unprecedented level of intelligence to the tractor".
India really needs a lot of other developments like Driverless Tractor. More industries need to come forward investing in their Research and Development in this regard. Mahindra group will be deploying this technology across not only in India but international markets like Japan and the US. In fact, this will give Mahindra Tractors a unique competitive advantage in global markets with technological enhancements.