It's so so so so so so so so so cold right now in Toronto which is generally the case at the end of January. Back in December I started to make a cosy shrug which is working wonders for me these days! It's definitely my favorite project that I've completed in 2015, but I also think it's one of my all time faves. It's SO easy which actually made me a bit bored with it but it's really easy to take anywhere and complete. It just took me a bit longer than usual because of how big it is. I based the pattern on this free Lion Brand pattern, but I changed it based on the yarn I wanted to use. I stitched it up on a road trip in the dark so it's not perfect but it's finished and I love it.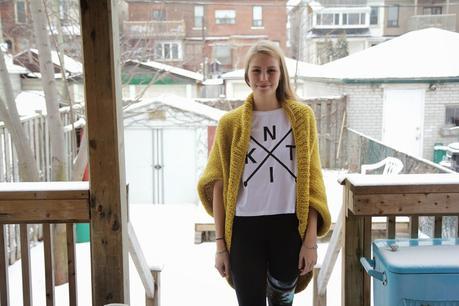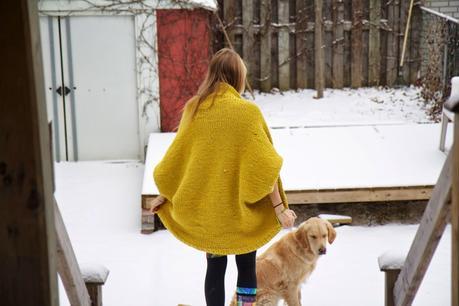 This is what you'll need:
- 5 Balls of Super Bulky Weight Yarn (I used Lion Brand Wool Ease Thick & Quick in Citron)
- one pair of long circular needles size 11 (8mm) 
- one tapestry needle
Instructions!
You're basically going to be making a long rectangle and then folding it over once it's done.
- Cast on 180 stitches
- work in ribbing (knit 1, purl 1) for 2 inches (about 7 rows)
- work in stockinette stitch (knit one row, purl one row) until the entire piece measures approximately 42 inches
- work in ribbing (knit 1, purl 1) for 2 inches (about 7 rows, or same number of rows as you did the first 2 inches)
Construction:
fold entire piece in half with the ribbed parts touching. starting from the ribbing - stitch up the sides about 13 inches, repeat on the second side. 
And that's it!!! It's done! A comfy shrug you can wear wherever you please. Wasn't that easy?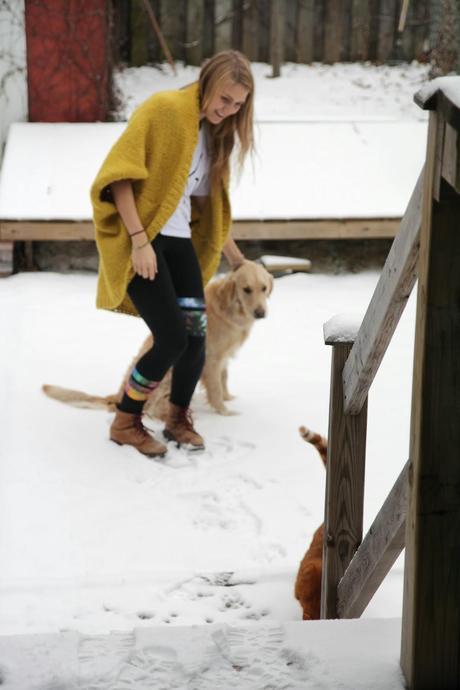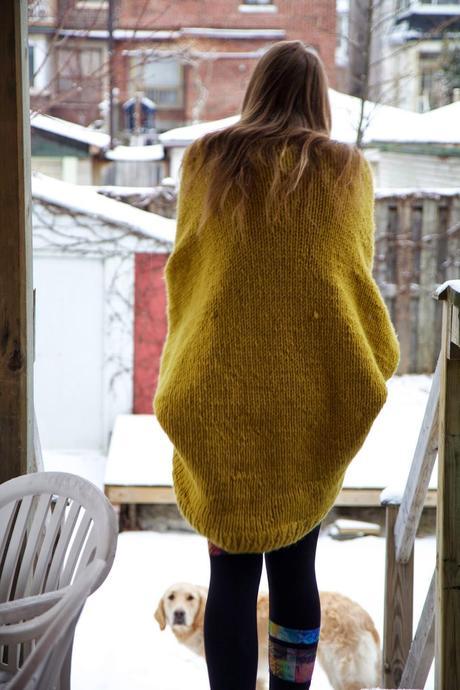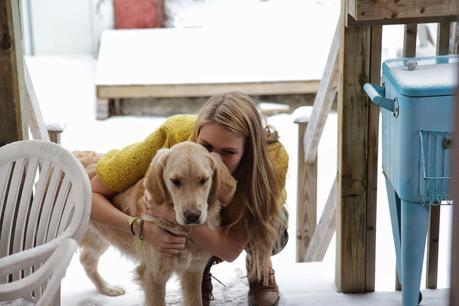 Goldie approves. 
xxxx