Our elves got up to more tricks last night and messed around with the printer, climbing inside and leaving this evidence behind.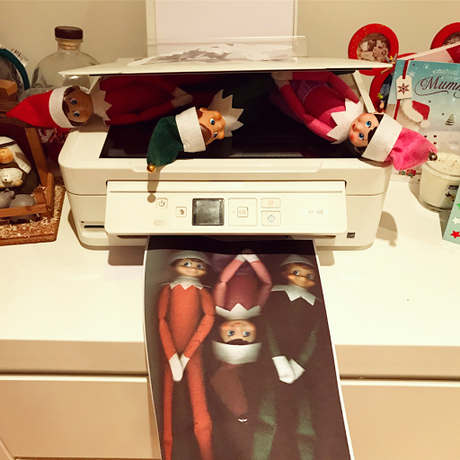 Ben and the Twins thought it was hilarious and are loving having the picture, however there is still an ongoing debate as to who gets to decide where the picture is hung. I think the elves will need to resolve this one tonight.
Advert Calendar Update
This morning I was tasked with opening Chris's Beer Hawk Advent Calendar as he is away with work. He was happy to hear that he has a blonde chilling at home for him.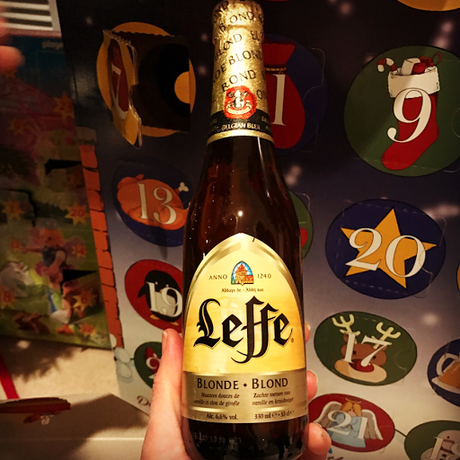 This craft beer calendar is going down a storm with Chris, so far the selection of beers has been brilliant. I'm very glad I got it now, it's definitely one to look out for next year if you have a craft beer fan in the family. 
Zoey was super pleased with the Tsum Tsum lying behind my Advent Calendar door and was ever so quick to claim her. I can't say I'm surprised, she is a very "Zoey Tsum Tsum" today.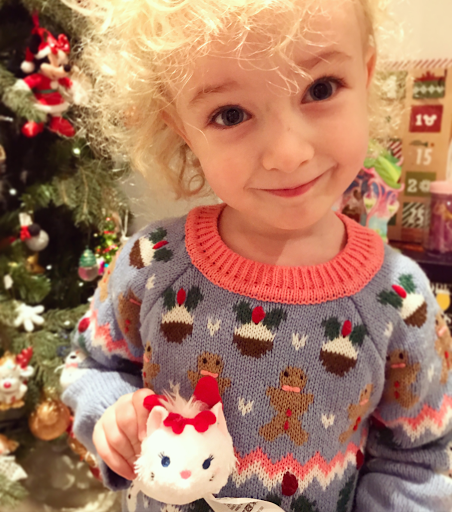 18 more sleeps to go...