This post is more about why you shouldn't throw away ELF Duo Eye Shadow Cream even after finding out how crappy it is. In the US, it sells for only $1 while here in the Philippines, it cost me P129 (Approx $3) each. That's 3 times the original price. Considering that we have weaker purchasing power here, no, these eye shadows aren't considered cheap especially since we have local brands that sells good eye shadows as well for even cheaper prices.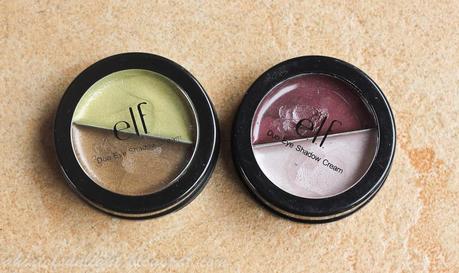 ELF Duo Eye Shadow Cream in Olive and Berry Mix
I normally don't buy eye shadow anymore because of my Dollface Cosmetics Avante Garde Palette but I had to do a funshoot and I didn't have it with me. I quickly rushed to ELF's stall at the mall, thinking that I'll get one of their eye shadow quad but the sneaky saleslady was quick to convince me to also try their Duo Eye Shadow. They easily blend, she says. They're very pigmented, she says. Once they dry up, they last longer than a regular eye shadow, she says.   
Olive was on sale at 40% off so I picked it up. Then I thought the lilac at Berry Mix can probably be used as a highlighter so I got that one too even if it wasn't on sale.
Three minutes later, I found myself struggling to make it stay put on my model's lids. A minute later I gave up, wiped out all the eyeshadow and settled on using the eyeliner alone. It wasn't working for plenty of reasons. Mainly because it's the opposite of everything that the saleslady said it would be.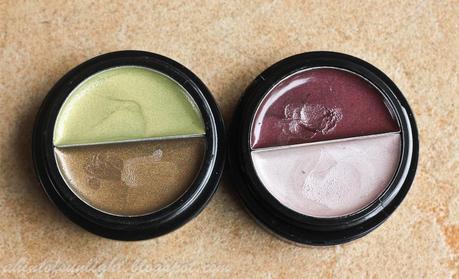 ELF Duo Eye Shadow Cream in Olive and Berry Mix
At the end of the day I got home with pictures that I'm happy with, but with a sinking feeling that I just wasted my hard-earned P200+ pesos. 
I was dismayed, but I was also determined to find out how to make it work for me and I can only do that if I examine it really closely.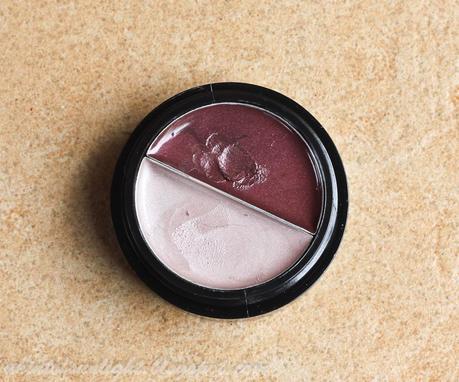 ELF Duo Eye Shadow Cream in Berry Mix
This is composed of a purple and a lilac.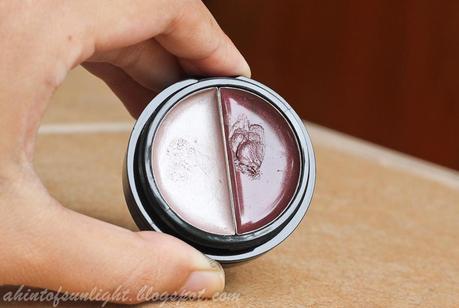 At this angle, you can tell how shiny it is. The texture is similar to a lipstick. Very buttery and creamy. It smells like a generic lipstick too.
In fact as I'm typing this, I'm wearing the purple as lipstick, just to try out if it works. It's a deep berry color that I actually love on my lips but I'm not snapping any picture as I don't recommend it.
While I was able to use the lilac color as highlighter, the purple one ended up useless. I'm having a hard time using it on my lids because it makes them look bruised.


(forgive the lousy application of eyeliner)
It's not pigmented enough and the color that shows is just wrong.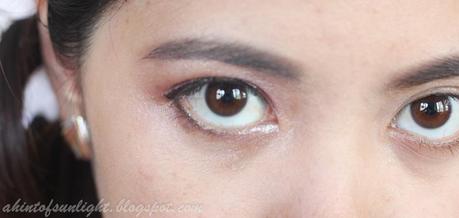 Once I got the hang of it, it looked better. But I think I'll only be using it as a base for powder eye shadow.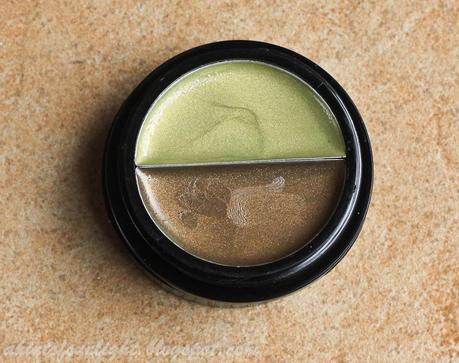 ELF Duo Eye Shadow Cream in Olive
I was quite surprised with Olive. It didn't do well for the funshoot at all, but when I got home and tried it on myself, I had a better time making it work than I did with Berry Mix.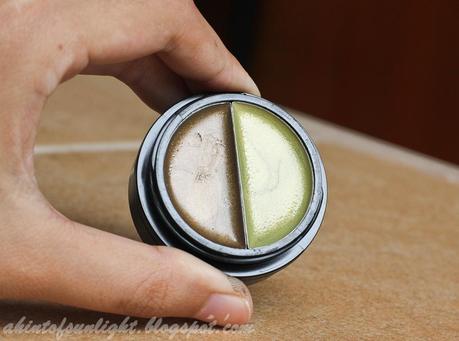 It has the same smell, texture and pigmentation as Berry Mix did. It was probably on sale because people wouldn't normally wear the green color.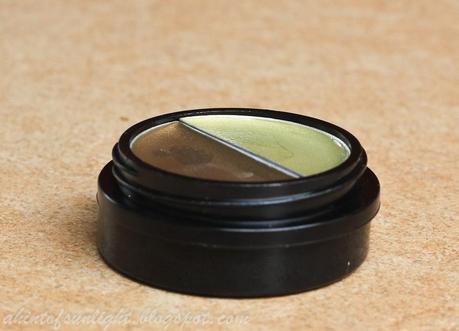 Ironically, it's the green that I liked most among the four.




I don't know. I guess because it's such a subtle and interesting color when applied sheer.
Actually, so far the only way that I can wear these eye shadows is either to wear them as a base or to apply them thinly. Otherwise, they'll just crease, and the pigmentation is always uneven.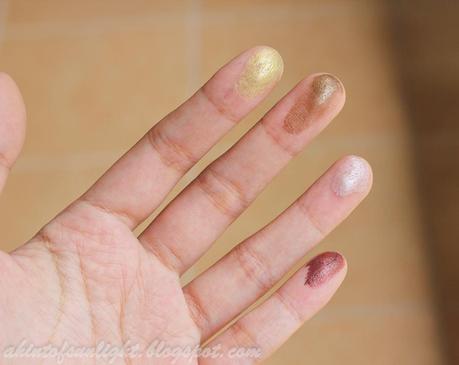 Outdoors, natural light.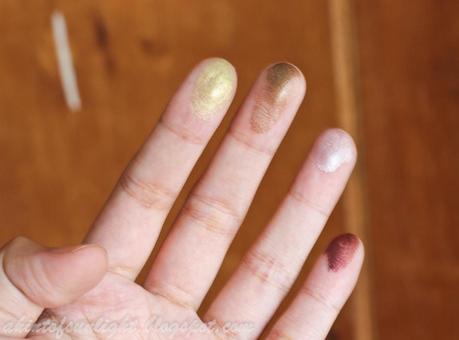 Indoors, natural light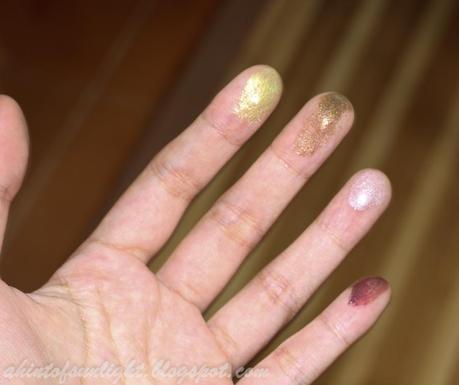 Indoors, with flash
Now to sum things up, let's go back to the question "Why shouldn't you throw away your ELF Duo Eye Shadow Cream after finding out how crappy it is."
Here are the answers that I can provide so far.1) It's wearable during daytime if you apply thinly.2) Forget about blending. These eye shadows can only be worn alone. But it can look quite ok if you apply it right.3) It can be used as base4) You can minimize that greasy feeling by dabbing a tissue on your lids, the same way that you'd do the tissue+babypowder technique with your lipstick to make it last longer.
More swatches:




The color of the year is emerald green after all.




I don't really use concealers. Good thing puffy eyes are a trend. Don't believe me? Watch Michelle Phan's latest video.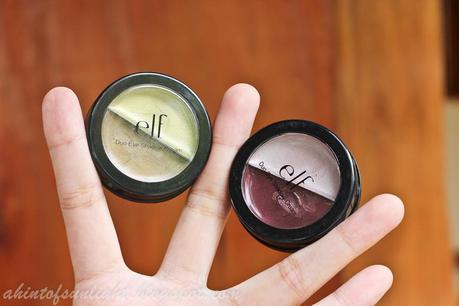 Have you used cream eyeshadows before? Tell me what you think about them.