Today, day four of advent was a busy one. The elves were found hiding between some pictures in the lounge but they had left a surprise for us all under the tree.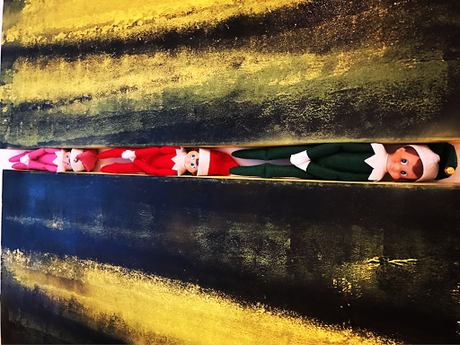 We found these amazing ornaments under the tree, perfectly chosen for each of us - BB-8 for Ben, Rapunzel for Zoey, a Storm Trooper for Zachary and the Disney Castle for Mummy and Daddy.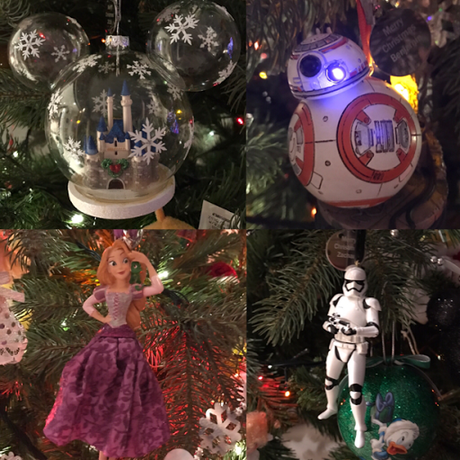 It was the all important Santa letter writing after breakfast, with wish lists finalised and promises of best behavior and cookies and milk for Santa when he visits.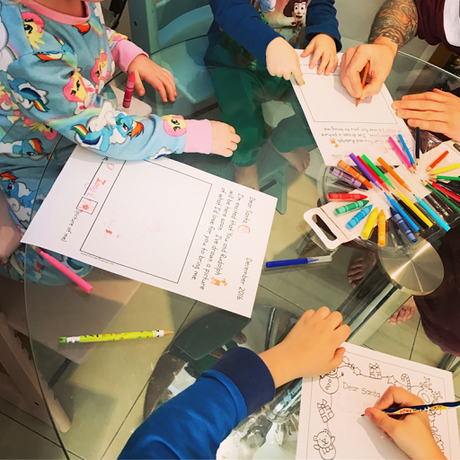 In the afternoon we headed to the school fair which was fun and then surprised the kids with a trip to see 
The Elves and the Shoemaker at Norden Farm
  We all loved the performance, Ben kept saying how awesome it was and the twins totally got into it calling out and interacting every time the elves appeared on stage. 
We rounded the day off watching a Christmas movie and reading some Christmas books. It's definitely feeling a lot like Christmas here especially with these two and their big brother dancing around and singing Christmas songs.