Tesco have a fantastic range of presents for
Father's Day
which includes gifts big and small to suit ever interest, taste and budget. We were sent the Father's Day Cufflink Chocolate Box Assortment and a very special bottle of Revisionist Californian Steam beer which both got a massive thumbs up from my hubby who was lucky enough to sample some early Father's Day treats.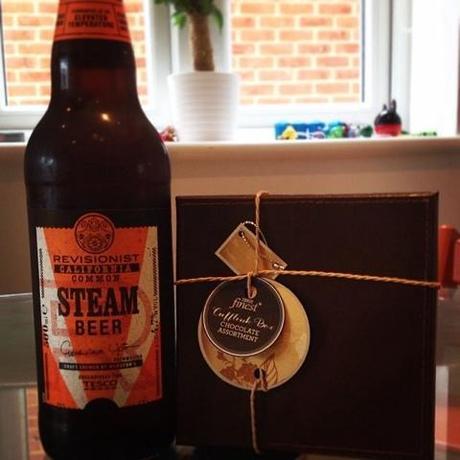 Gadget Dad
For Dad's who love their technology and gadgets there are a fab selection of products from the impressive Hudl Wi-Fi Android tablet, Nescafé Dolce Gusto Coffee maker to the Technika London Retro Digital Radio and more.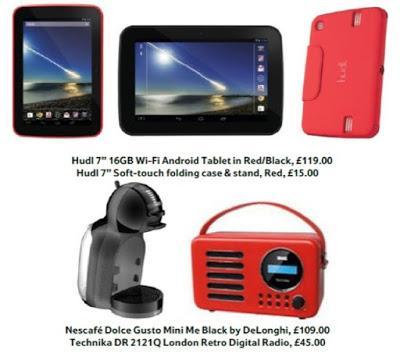 Chocoholic Dad
For Dad's who love their chocolate there are some very special treats including the delicious finest* Cufflink Box Chocolate Assortment which we were sent - each chocolate was truly delicious and definitely make a very special gift. Football loving Dads will also love the Golden Boot and Chocolate Football, perfect for getting into the World Cup mood as well.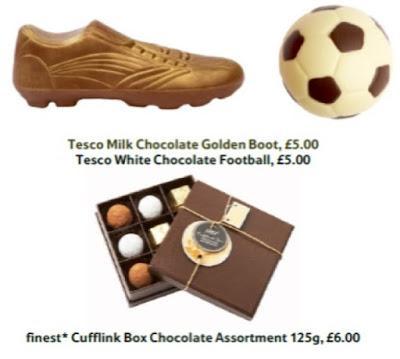 Beer Loving Dads
There are very few Dads out there who don't enjoy a beer and Tesco have a very special range of Revisionist beers including the California Common Steam Beer which my husband definitely gave a big thumbs up to.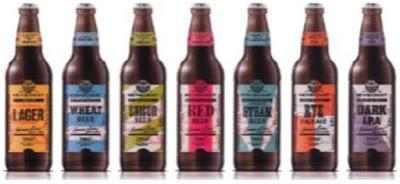 There are also some special glasses for Dad and Grandad to enjoy their favorite beverage in these Dapper Dad glasses.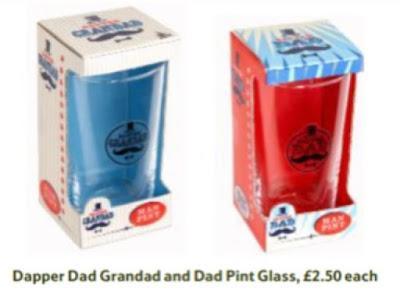 Outdoors Loving Dads
There are a wonderful selection of gift ideas for Outdoors Loving Dads fr Watering Cans, metal Mugs to signs.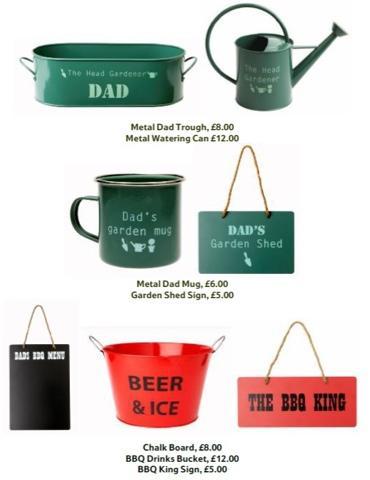 Cute Gifts for a Super Dad
There are lots of ways to show your love to a super star Dad with the following gifts including mugs, picture frames, Super Dad cushions and teddy bears.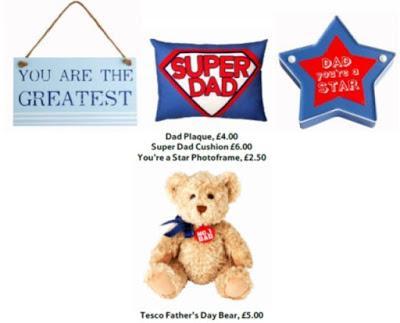 All of these gifts and more are available in store and online from Tesco where you will find lots of choice to make Dad very happy this Father's Day.
* Disclaimer: I was sent some Father's Day samples including a bottle of Revisiont beer and the Cufflink Chocolate Box Assortment to review. All views and opinions are my own and 100% honest.