I wasn't compensated in any way for this post. We just like trying new restaurants and telling you about them.
Gary and I first found out about this place while we were living in Michigan before we moved to OKC. There wasn't one in Oklahoma, but we found one in Arizona right down the street from Gary's work. We had to go and try it out. 
I got the Bacon Cheeseburger. I don't know what I was thinking, and should have gotten the Little Burger. The nice thing is that you can add whatever topping you choose. I'm somewhat of a picky eater so mine was mostly plain. Gary on the other hand was loving this place. I don't exactly remember what he got on his, but it was alot. The only downfall to this place is NO RANCH!! Seriously. Who does that?
One thing that is confusing to me, but no complaints is why they have peanuts right when you walk in. I like peanuts so I was happy with it.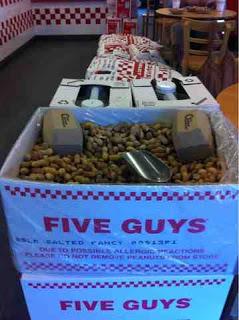 As we were waiting for our burgers to be cooked. I took a look around and took tons of pictures. One of my favorite things about this place is the drinking fountains. They have all the coke products you can think of. I absolutely love this machine. World's Greatest Invention EVER!!!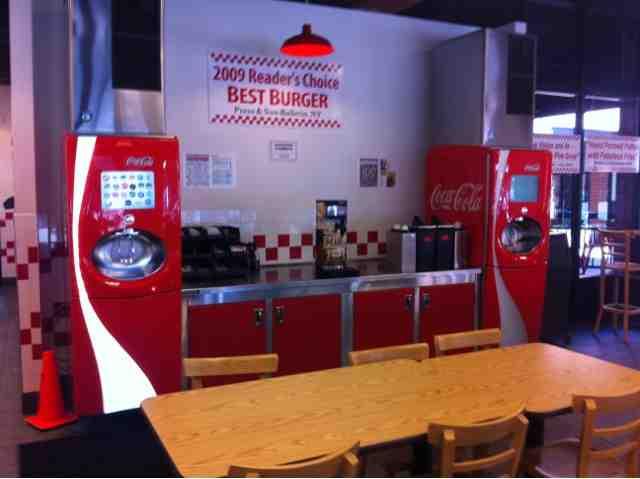 I took a picture of this because I LOVE Willy Wonka. I love both of the movies.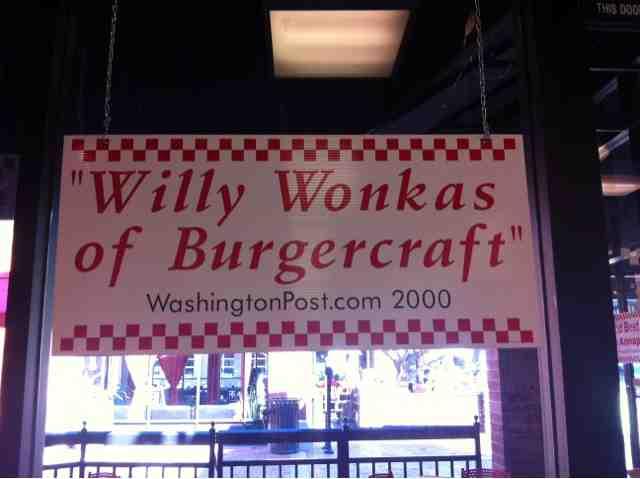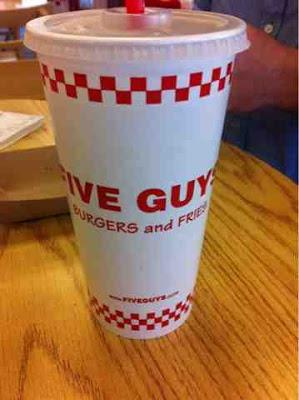 We got our burgers and they were amazing. We also got an order of their fries. We got some of their "special spices" as well. I recommend you get it on the side and put a few fries at a time.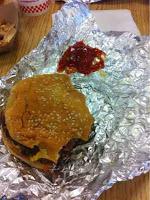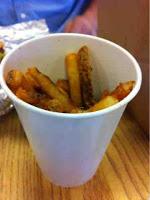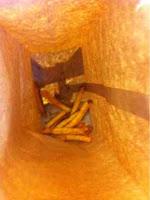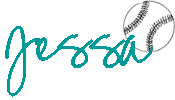 FOLLOW:  Facebook || Twitter || Instagram || Pinterest || Bloglovin