All of us need someone who will understand us and who will be there no matter what. That's why pH Care Intimate Wash new campaign, #CareYouDeserve is very relevant to what we experience in life. We need someone who we can rely to, just like pH Care when it comes to our feminine area.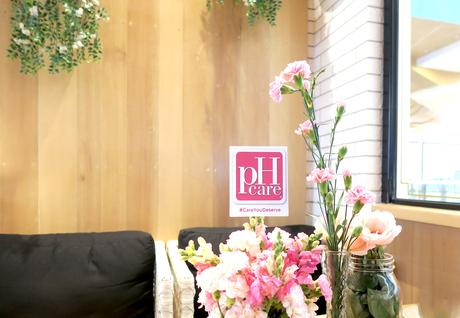 I've been using pH care since my adolescent stage. It was my mother who introduced me to this product. I know I can count on her with whatever I experience in life and I always rely to her advise and recommendations. Even though we're miles apart, I'm thankful to how advance our technologies are nowadays as I can still communicate with her anytime.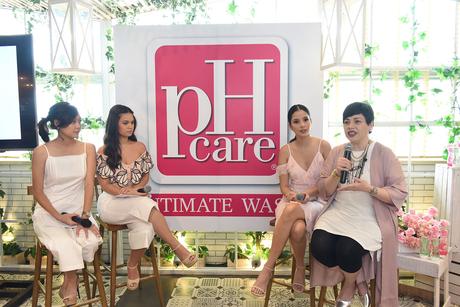 "Adjusting to my new life in the Philippines has been exciting and scary at the same time," says Leila Alcasid, daughter of iconic singer/songwriter Ogie Alcasid. Slowly gaining a spotlight of her own, Leila says being in the public eye at this point in her life can get a little difficult. "I'm at that stage where everything is changing, and I don't always know what to do. That's why for me, it's very important to have that one person who understands you completely. It's comforting and reassuring," she says.
The newly engaged actress Maxene Magalona agrees. "I'm entering a new chapter in my life. Now that I'm in the midst of planning my wedding, everything can get very overwhelming. And it's at these moments, that a bride-to-be like me needs that one person that can reassure you, and just be there to understand what you're going through," she says.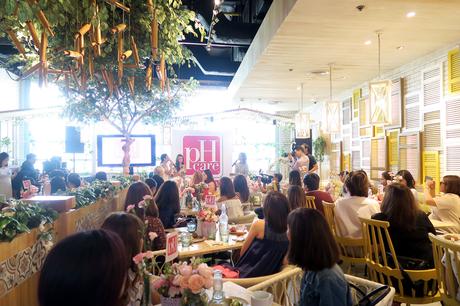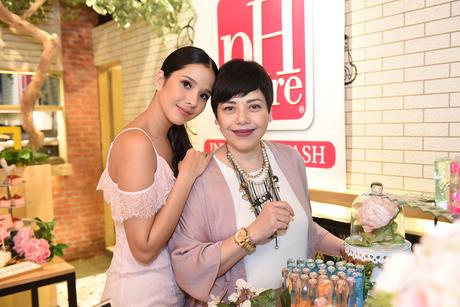 "I always turn to my mom," shared Maxene. "Life can get pretty hectic, now more than ever since I'm about to get married, I know I can turn to her for absolutely anything, because she understands just what I need. Sometimes, I don't even have to ask! In that same way, I feel that pH Care understands my needs as a woman, because it gives me the special kind of care."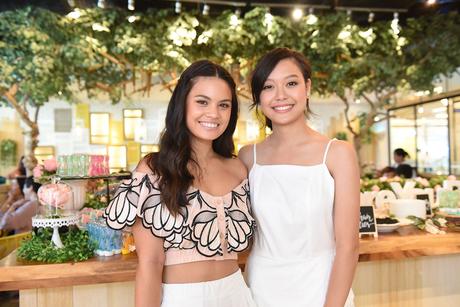 "My best friend and I understand each other completely," said Leila. "It's great to have someone who truly gets me. We're both thankful for pH Care because we know that pH Care has taken the needs and concerns of women at heart."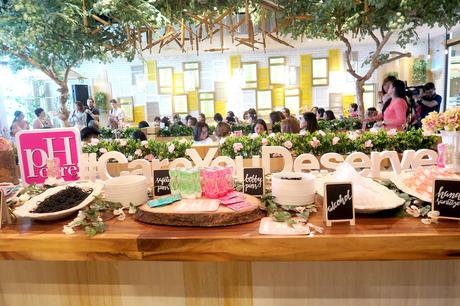 Just like our besties in life, pH Care truly understands what our feminine area needs.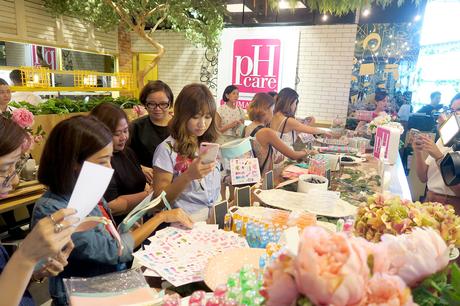 Buffet Table. All attendees curated their own daily essentials kit.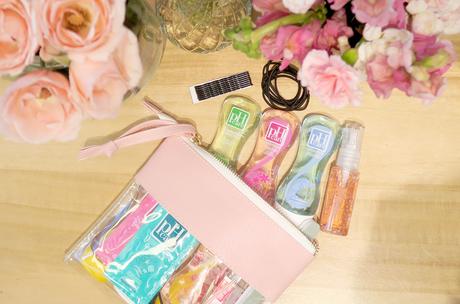 My daily essentials kit
These pH care minis are very helpful and perfect for travel. I got all the variants and sachets too! I also threw in hand sanitizer, alcohol, hair ties, bobbie pins, and nail buffer.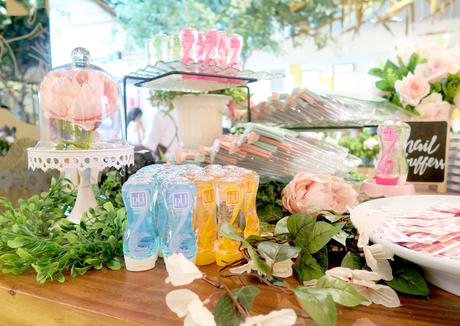 (pH Care is available in all leading supermarkets, department stores, and convenience stores nationwide. Prices range of the 50ml pH Care bottle is PHP 48.00 to PHP 51.00, the price range of the 150ml pH Care bottle is PHP 107.00 to PHP 113.00 and the price range of the 250ml pH Care bottle is PHP 135.00 to PHP)
pH Care has 9 variants: Cool Wind, Passionate Bloom, Naturals Guava, Naturals Papaya, Fresh Blossoms, Happy Daisies, Powder Fresh, Shower Splash, and Fragrance Free for those sensitive with scented products. My personal favorite is pH Care Naturals Guava because of its natural anti-bacterial properties. I love the scent plus it makes me feel super clean and fresh 100% the whole day.
Each pH Care bottle contails 7 intimate benefits
1. anti-bacterial
2. cool and refreshes
3. deodorizes
4. OB-gyne tested
5. has silky softeners
6. hypoallergenic
7. has the right pH of 5 that perfectly match our intimate area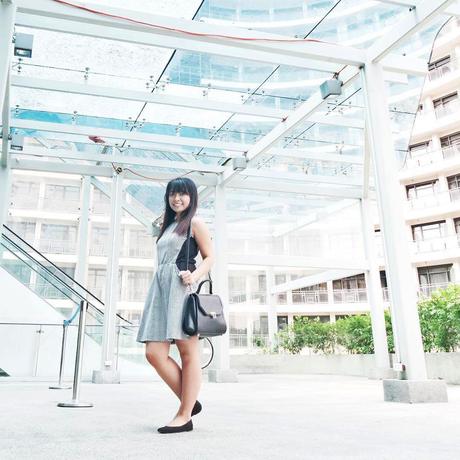 So when it comes to my intimate area, I trust pH Care.
With pH Care, I feel confident to conquer the day!
Tell me what's your favorite pH Care variant!