What if a member of your household tested positive for COVID-19, do you know what to do next? Well, this one is one of the problems we had to face recently and I think sharing our experience may help people be more aware of things and options to do when the problem arises especially if you are living in our city -
Marikina
.
 As the pandemic continues to spread and the number of infected balloons, we all try to avoid catching the virus,
but still, no one is exempted as even the work from home guys
get them. The bad news? One of our working household members experienced some of the symptoms of having the virus and voluntarily quarantined himself from then on. Know more about the story here..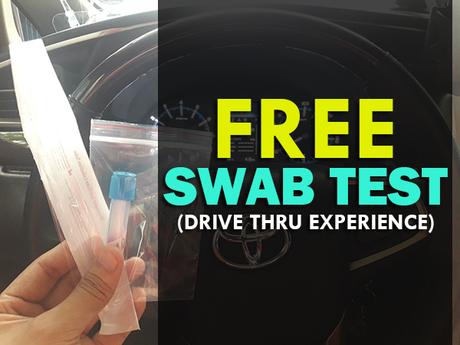 literally a drive-thru experience
One of the most important things to do even if you are unsure (
but with significant symptoms
) if you have the virus is to 
self-quarantine.
 For our case, he did this because he experienced a
mild fever
,
cough
, some
chills
, and
lost his sense of taste
for quite a bit.
A quick disclaimer: The processes here may vary from the experiences of others who have done the same thing since we have different situations and conditions, but, rest assured that I will try to share ours with details as much as I can.  
Most probably, he got it from their workplace since cases there were piling up too. His job is quite critical so he still needs to report to work regularly before being infected too. By the way, 4 days after he started his self-quarantine at the 2nd floor of our house, he did the swab test in a private hospital which gave the result of him indeed being positive with the
SARS-CoV-2.


screenshot of the actual result

Well, we never have imagined this happening (
who would
) but we have to act fast. There are a lot of factors to think about but the first thing we taught of is calling our local government unit (LGU) for help like what are the guidelines and procedures once a household member tested positive with COVID-19.
We contacted the following simultaneously:
- Baranggay hall (
we were passed around
)- Marikina City Hall- Marikina Health Office (
gave the number of the Communications and Command Center
)* The no. of the Command Center or the 161 responders is 
8-646-2436
to
38

then..
- Command Center (
gave the number of the City Epidemiological Surveillance Unit or CESU
)* The no. of the Marikina CESU is 
 8-997-1013
(Covid lab)
 / 0945-517-6926 / 0961-745-4848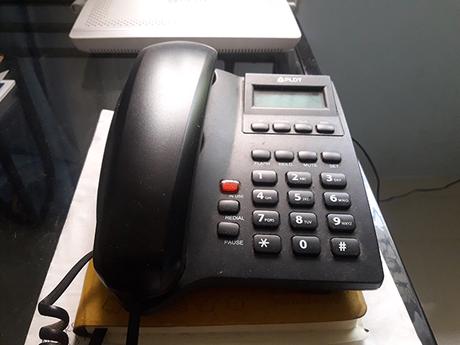 call your local government unit

This is the hardest part which we tried to contact for like 3 straight days before being successful. We were 3 different people assigned to each number - landline and both the mobile numbers. I actually called the command center back and asked if we can just visit the CESU site on the 2nd day, but, they reiterated that it is really that difficult to reach them but just try and try until your call pushes through because they act accordingly from the reports coming there..
Why are we eyeing for this option
? Of course, for the safety of not only ourselves but our previous contacts, we have to be tested as well.. but a regular swab test would cost us at least P5,000 or $100 each on a decent hospital. Well, testing all of us here in this household will be costly so having it for FREE would be a big help for us especially this pandemic season.
..meanwhile, our COVID-19 patient here is in contact with the doctors of the said private hospital via phone and online - we personally buy the prescriptions accordingly. Good thing he was covered by his employer's health insurance.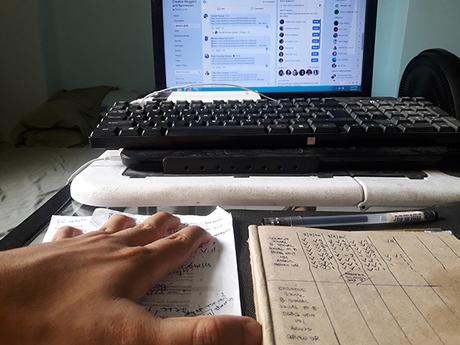 online help is available

So, after the 3rd morning of trying, our call to the 0945-517-6926 number pushed through. They will ask a few initial questions and some personal information for better contact. They may give you an email address -
[email protected]
- for further requirements if needed. Not that long like minutes after that first exchange, a 2nd call came for the initial investigation/contact tracing. They will ask for more information about the COVID-19 patient and advised that the next call would be the scheduling of the free swab test already.
If your situation needs urgency, feel free to ask where
During these calls, you will be asked if you want to be assisted by their responder's team or drive-thru via your personal car 
(if possible
) - we selected the drive-thru option which you won't even need to step out of it. Schedules may vary since it is done in many ways like per barangay, etc.. but thank God ours was attained after 2 working days - weekends excluded. Make sure though that you have accomplished filling out the
Case Investigation Form (CIF)
 given either by your LGU or on-site (
ask for assistance
) because that is the only form you'll be needing on the testing day.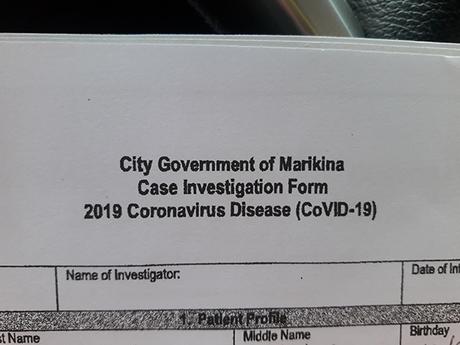 case investigation form (CIF)

Swab testing that day was scheduled to begin around 9:00 AM but we came there 30 mins. early, we were one in the first 10 in line, yey!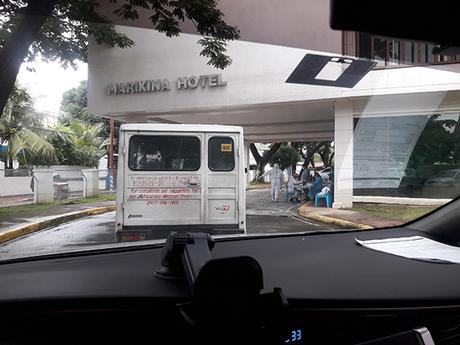 drive-thru swab testing at Marikina Hotel

Important note: They accept walk-in applicants too so make sure to visit here if you are feeling any symptom(s). Just don't forget to observe proper social distancing as the number of people here tends to grow over time and they are the ones who either have direct contact with the covid-positive people or are feeling some symptom(s) already. 
The phasing was quick, before you arrive at the first station, someone will get your CIF. Upon your arrival at the said station, they will provide you the swabbing items (
make sure to check if they wrote your names correctly
) with your CIF back.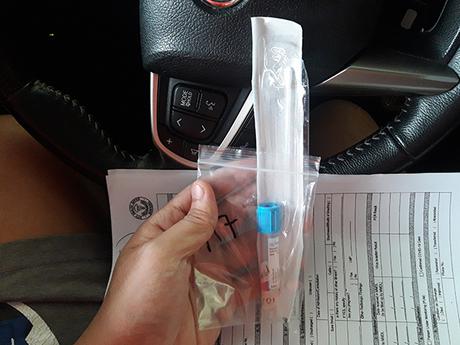 items for swabbing

the next and last station is the swabbing area. Ready your tonsils as they are in for a challenge (
lol
). Kidding aside, they'll just rub the tip of the cotton to your tonsils and its done. That simple.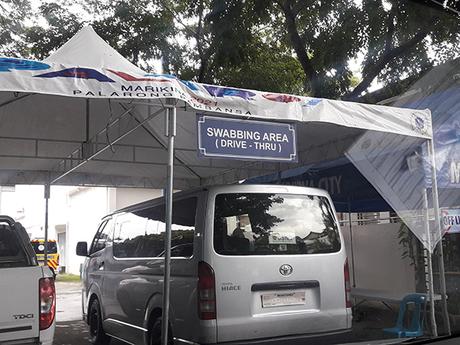 swabbing area

And according to their post swabbing instructions, results will be given via the following ways with the given details and reminders:
REMINDERS
- self-quarantine until your result is given- it will take 3 to 5 days for the result to be provided
WAYS TO GET THE RESULT
- email
[email protected]
with your valid ID- call
0945-517-6926
or
0956-467-0870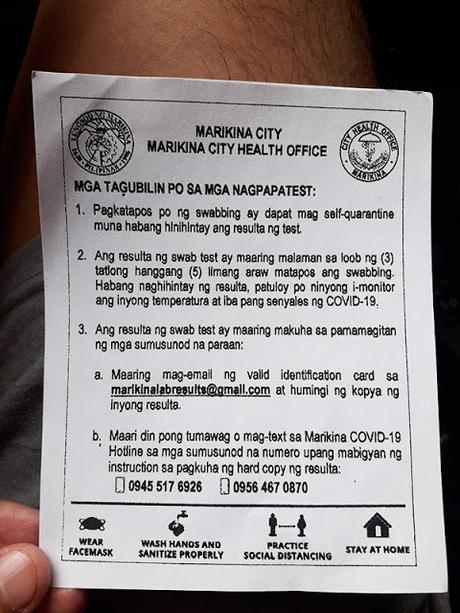 post swabbing reminders

With these, I actually would like to commend our city officials for making this happen. To all the people who helped us, the front-liners in operation, and up to the heads who planned this out, a big shout out of "
Thank You
".
There may be some flaws when it comes to urgency and initiative, but I do appreciate the whole effort of bringing this all together.
Good job, Marikina!
If you want to watch our actual experience, feel free to watch the video below.P.S. The results were delivered at our doorsteps after 4 days.
If you cannot see the video above, click
HERE
for it